An important milestone for the Anaheim Public Utilities' Groundwater Treatment Program (GTP) was reached in late July, when the first water filters of the treatment system were installed at its Linda Vista Complex.
The GTP will enable Anaheim to remove from its groundwater a category of industrial chemicals and raise its water quality to California-mandated levels.
Anaheim is one of about 150 California public water systems that have detected what are sometimes called "forever chemicals" in its well-water.
Used for decades to make non-stick and waterproof coatings, firefighting foams and food packaging, these industrial chemicals have been linked to some serious health conditions.
The chemicals in question are PFOA (perfluorooctanoic acid) and PFOS (perfluorooctane sulfonate).
PFOA and PFOS are sometimes collectively known as PFAS, short for a larger family of chemicals known as per- and polyfluoroalkyl substances.
Occurrences of PFAS in Orange County are believed to be remnant traces of consumer products and factories, military bases and other industrial uses in southern California.
The chemicals can make their way into local water bodies, such as the Santa Ana River, which replenishes much of Orange County's groundwater.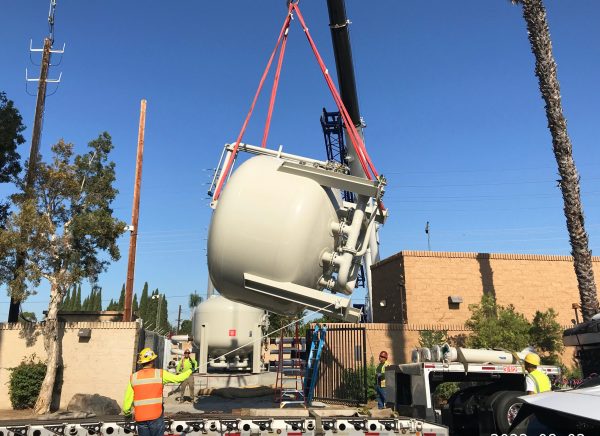 Neither PFOA nor PFOS are in active use in the United States now.
Although Anaheim's water is treated and tested, it is only recently that technology has advanced to the point that it can detect tiny traces of the chemicals.
Anaheim operates 19 groundwater wells to meet most of its water demand. The remainder is imported water from the Metropolitan Water District.
Due to new state PFAS guidelines, however, much of Anaheim's groundwater is not available for distribution to its customers.
Anaheim spokesman Mike Lyster said the GTP calls for installing treatment systems at 14 wells on nine sites over the next two years.
The program has three phases:
Phase 1: Installation of treatment systems at five sites, awarded in early 2021;
Phase 2: Installation of treatment systems at four sites, awarded in mid-2021;
Phase 3: Early planning and consideration of installing treatment systems for the remaining five wells that remain in service.
Total cost of the program is $150 million.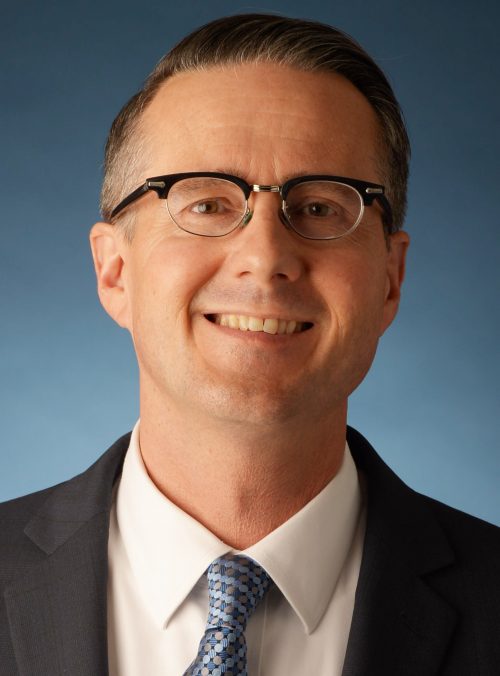 Lyster said the benefits of the GTP are several: increased groundwater availability; improved groundwater quality; improved operability and life-cycle value of assets; and improved reliability and efficiency.
"The five remaining groundwater wells that are below California's response levels remain in use today," said Lyster. "They provide about 25 per cent of our city's water supply.
"For the remaining 75 per cent, we are using imported Colorado River water from the Metropolitan Water District."
Lyster said Anaheim's supply today is the reverse of what it normally sees.
"Typically, groundwater is three-quarters of our supply and imported river water is one-quarter," he said.
Anaheim's groundwater wells are a more cost-effective source of reliable water for the city, Lyster said.
"Imported water comes at twice the cost of groundwater," he said. "Relying on 75 per cent imported water today costs us an extra $1.5 million per month."
The treatment system that Anaheim is building is based on a technology called ion exchange.
"In simple terms, ion exchange is a filtering system that grabs and removes particles from water," said Lyster. "Some people might be familiar with ion exchange from its use in water softening and removing minerals from water.
"Our treatment systems use a more advanced version with special filters that remove tiny traces of PFAS."
Lyster said the new system will also filter out other particles and minerals whose levels are below government standards.
"It will make Anaheim's water even cleaner," he said.
Anaheim's biggest challenge connected with the GTP is finding enough room to install its many component parts.
"As a developed, urban city, our challenge is finding space for these systems and making sure they blend in and are good neighbors," Lyster said. "Treatment systems are made up of tanks, piping and filters and need space. Some are in city parks. One is in the parking lot of Angel Stadium."
The city is erecting tall walls around much of the treatment equipment.
"In one case, based on community feedback, we're replacing a chain link fence with a wall," said Lyster. "If treatment equipment is located in a park, we're using trees and other landscaping to help it blend in. At one park, some equipment is next to a tennis court. We're using the same fencing around the courts as the original fencing, to help our treatment equipment blend in."