New York City is on the brink of a multibillion-dollar energy retrofit era as it prepares for the introduction of Local Law 97 (LL97), an ambitious climate plan targeting 50,000 of the city's biggest buildings.
To go into effect Jan. 1, 2024, the law applies to commercial and residential buildings over 25,000 square feet.  It requires carbon emissions cuts by 40 per cent in 2030.
Owners that don't meet the phased emission reduction targets could face hefty penalties.
While fines will rise incrementally every year to 2030, less than 20 per cent of multi-family and office buildings (about 3,000 properties) need to take action in year one of the plan, says Chris Halfnight, senior director of research and policy at the Urban Green Council.
By 2030 about 75 per cent of the 50,000 buildings will need to comply with the "more stringent" caps.
Halfnight says the fines aim to prompt owners to take action but the city's intent is to help owners with solutions to meet climate goals.
"It's a big, impactful transformational law and there's recognition that building owners and managers need help to get there."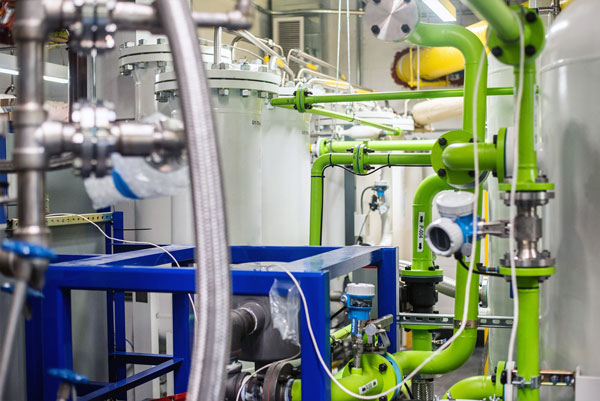 Aside from doing energy retrofits, owners will have other options to be in compliance with the law, such as fuel switching, GHG offsets and buying renewable energy credits (RECs). Some ambitious plans include extensive solar arrays and energy storage systems.
Robyn Beavers, chief executive officer of Blueprint Power, says LL97 recognizes emission reductions will come largely from existing buildings, so its phased emissions limits are helpful for facilitating practical compliance in the near-term and long-term.
Blueprint Power combines an in-building analytics platform with energy advisory expertise to help building operators harness surplus energy, generate new cash flows and help self-fund carbon reduction and energy resilience goals.
Beavers says questions remain on how much LL97 will allow the use of RECs, which can be motivators for real estate investors to move ahead with energy retrofits.
"Some of the most expensive improvements such as window replacements will be around the envelope which are further off and will depend on a building's natural capital and equipment cycle," says Halfnight. 
He points out the city provides assistance to owners through such resources as the NYC Accelerator, "a one-stop retrofit shop" where owners can chart a path to compliance through a network of energy professionals, auditors and various consultants.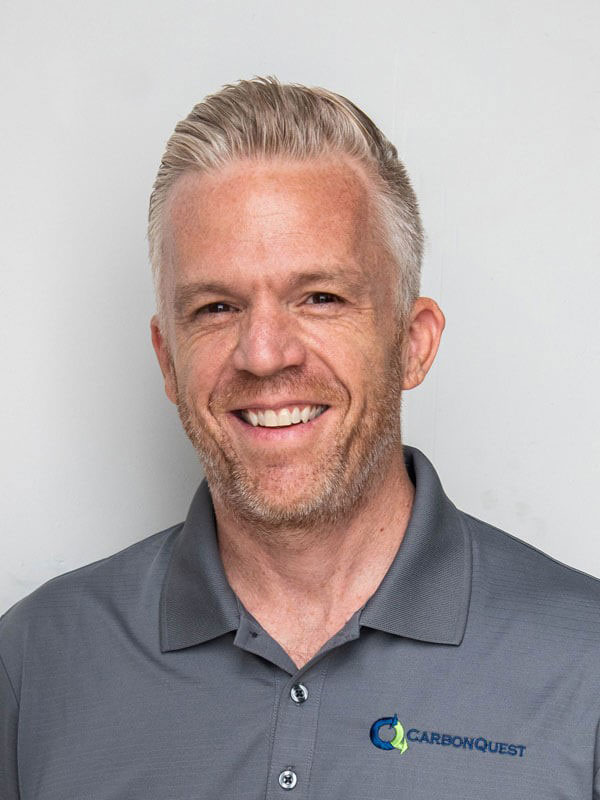 Brian Asparro, COO, CarbonQuest, says New York buildings are responsible for close to 70 percent of all carbon emissions in the city.
For CarbonQuest, that represents a 500 million metric tonne per year decarbonization opportunity based on the buildings that use natural gas.
Last year CarbonQuest, which captures carbon emissions from natural gas heating sources, installed its first onsite system in a 377,000 square foot residential building at 1930 Broadway for owner Glenwood Management.
How it works is the carbon dioxide captured in its scrubbers is separated from the nitrogen and oxygen components and then liquefied and distributed to companies such as concrete producers for sequestration, Asparro says. 
"It reduces their emissions profile and hopefully creates a circular carbon economy."
CarbonQuest's patented design is based on technology in large-scale oil and gas and power generation plants.  
Asparro says building owners who aren't prepared for a large energy efficiency retrofit might consider a carbon scrubbing system because it will have "a significant impact on their emissions profile" and can help them on the way to net-zero.
"It is one tool in a toolkit for building decarbonization, but we believe it is a really impactful one that will grow."
Unlike many retrofits, the installation of carbon scrubbers results in minimal disruption and takes only about one year to complete, he says. The three key trades required are mechanical, electrical and plumbing.
CarbonQuest has commissions for five buildings in the city and is working with partners to increase its capacity for a bigger market in commercial, residential and institutional.
"Once we hit the next level of demand, which is starting to happen here, we'll just grow with that demand. We have the mindset that there should be tens of thousands of these types of systems out there."