A new report questions current approaches to infrastructure procurement and warns against preferential treatment, but the BC Building Trades is pushing back at its conclusions.
Cardus, an Ontario-based think-tank, recently released Skimming off the Top, How closed tendering weakens our ability to pursue the public good, a report authored by Brian Dijkema, the organization's work and economics program director.
The report states favouring certain organizations over others when choosing who works on large public projects is counterproductive. It highlighted cases in Manitoba and Ontario, but more recently in British Columbia.
"It's not really about what particular project goes over or under budget. What you have to look at is the deeper structural character of the procurement process," Dijkema said.
British Columbia Premier John Horgan recently announced the Pattullo Bridge and the upcoming four-lining of the Trans-Canada Highway between Kamloops and Alberta will be delivered under a community benefits agreement (CBA) framework. A new crown corporation, B.C. Infrastructure Benefits Inc., will hire construction workers for public projects, work with unions and contractors to dispatch labour and manage benefits and payroll.
In order to participate on projects under the CBA framework, workers must join the union on the job site within 30 days of employment for work specific to the project, the B.C. premier's office said to the Journal of Commerce. Upon completion of the project, workers can remain with the union or leave.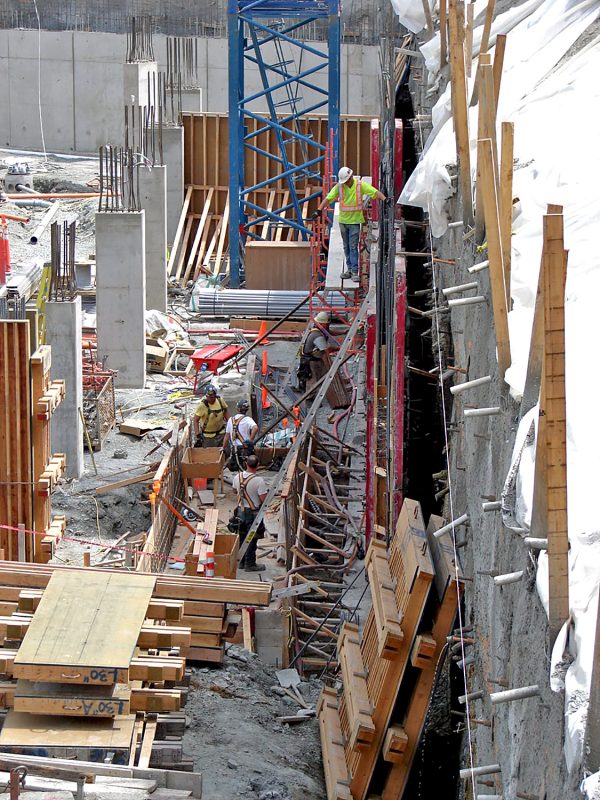 BC Building Trades executive director Tom Sigurdson said the arrangement already takes place in many other industries across B.C.
"It's nothing unusual. It's a crown corporation and it's the same as if an individual went to work for BC Hydro or the BC Liquor Control Board," Sigurdson said. "It's not out of the ordinary.
"If workers are onsite, it's going to be required they join the union, but they'll get access to health and welfare programs that far surpass the ones provided by member companies, and they'll get access to training schools, which is great for apprentices."
But Dijkema maintains requiring workers to join a union to work on public projects will exacerbate the labour shortage taking place both in British Columbia and across Canada.
"Frankly, we don't have enough people. This is a strange way to go about addressing a real need at a choke point for labour," Dijkema said.
Sigurdson said in order to address skill shortages Indigenous workers, women and more apprentices are all needed on worksites, as is specified in the CBA framework.
"There's also a benefit for local workers and contractors. Whether union or non-union, they get to build and benefit their own communities," Sigurdson said.
Dijkema called the assertion that Indigenous workers and women will not enter the trades unless they do so under a CBA a "red herring."
"It doesn't hold up. B.C. is doing a full court press across the industry to get more women and Indigenous workers into the workforce," he said.
While under the CBA framework workers must join the union in order to participate on a project, once the project is complete they are under no obligation to remain in the union, Sigurdson said.
"A contractor comes on to the project and they're non-union, they supervise their workers and the ones from the union hall, and once finished their workers have the choice to stay in or leave the union. They can exit the project the same way they entered," he said.
Dijkema characterized the changes as unhealthy for the industry and "not fair to workers."
"Government should be neutral in regard to the choices of private citizens. If the government said only non-union firms could bid, people would not be satisfied, and rightly so," Dijkema added.
In the Skimming from the Top report, he said, "We list the top 10 companies by revenue, and they use a wide variety of labour from union to non-union. It's a rainbow of choices. What's happening under the CBA is that it's turning that rainbow into grey."