OTTAWA – Sean Strickland, executive director of Canada's Building Trades Unions (CBTU), has been elected as the chair of the BuildForce Canada board of directors.
Strickland, who will begin a two-year term starting in the 2023–2024 operating year, brings a wealth of experience, having served in his current role with CBTU since 2020.  He joined the BuildForce Canada board of directors in 2020.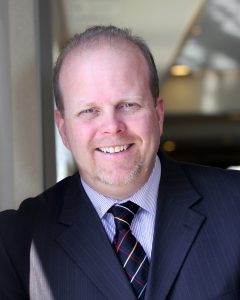 Prior to that Strickland was the director of business development and industry relations with Pomerleau Inc. and he has also held various executive roles with organizations such as the Ontario Construction Secretariat and the Waterloo Wellington Building Trades. Strickland also served as a regional councillor with the City of Waterloo between 1997 and 2022.
"The labour-market information produced by BuildForce Canada is essential to ensuring that Canada's construction industry has access to the robust information it needs to make informed labour-market development decisions, particularly at this time with construction demands rising alongside industry retirements," said Strickland in a statement.
"I look forward to working collegially with my fellow colleagues on the board and the staff at BuildForce to advance the organization's strategic priorities and to ensure BuildForce continues to support the construction sector with its labour-market information, development and training needs."
Others on the board of directors include:
Vice-chair Warren Douglas, executive director of the Construction Labour Relations Association of Saskatchewan Inc.
Immediate past-chair Clyde Scollan, BuildForce Canada
Marc Arsenault, business manager and secretary treasurer, Provincial Building and Construction Trades Council of Ontario
Brynn Bourke, executive director, BC Building Trades Council
Cole Carson, labour relations manager, Supply Management, Irving Oil
Todd Cumiskey, vice president – workforce development, Independent Contractors and Businesses Association
Paul de Jong, president, Progressive Contractors Association of Canada
Bill Earis, director – program and contract management; general manager, BC Hydro
Darin King, executive director Trades NL: Building Trades of Newfoundland & Labrador
Kevin Lee, director, Canadian Home Builders' Association
Alex Lolua, general manager, Electrical Power Systems Construction Association
Darryl Metz, vice president, project execution, Suncor Energy
Graham Polischuk, non routine execution supervisor, Shell Canada
Wayne Prins, executive director, CLAC
Mary Van Buren, president, Canadian Construction Association