B.C.'s goal to have all new buildings net-zero energy ready by 2032 could fuel a multi-billion-dollar building materials market in the coming years, a report from the Vancouver Economic Commission shows.
According to the report, B.C. currently imports many of the technologies required for high-performance buildings, including heat pumps and heat recovery ventilators.
Manufacturing the products required in Metro Vancouver from 2019 to 2032 would support an average of 925 jobs each year. Right now, just one-third of these jobs are located in the province. The boom could also generate 770 local installation jobs.
To achieve its building performance goals, the province created the BC Energy Step Code, a voluntary roadmap that uses gradual "steps" to get the industry ready to construct net-zero-ready buildings. 
The code was enacted in April 2017 and establishes a series of measurable, performance-based energy-efficiency requirements for construction that builders can choose to build to, and communities may voluntarily choose to adopt in bylaws and policies.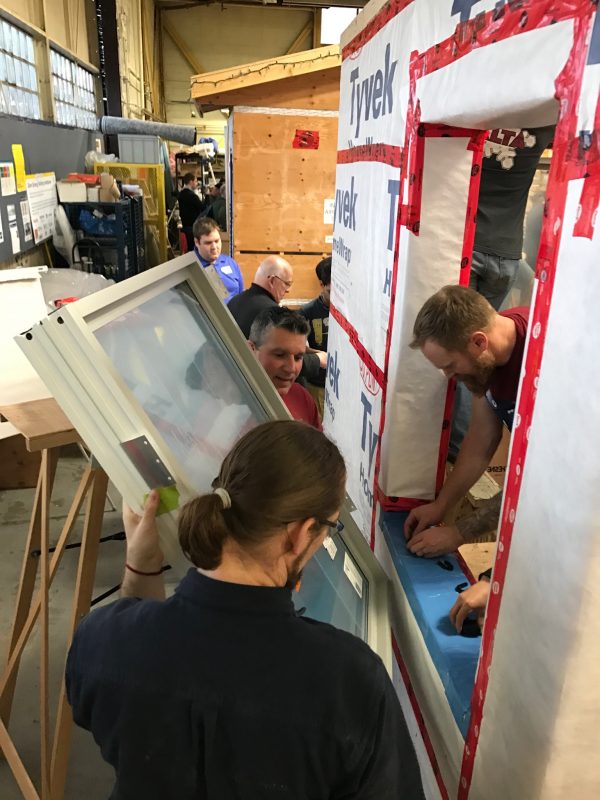 The performance requirements for each step were developed over two years through a provincewide, consensus-building process, supported by energy modelling and analysis.
"This is exciting for British Columbians because usually these things start in Ottawa and then provinces follow, but in this case, B.C. is taking the lead and, in the future, other provinces will be doing something similar to what we are doing," said Alexandre Hebert, manager of the Zero Energy Buildings Learning Centre (ZEBLC) at the British Columbia Institute of Technology (BCIT).
He explained instead of builders doing LEED, Energy Star or Passive House, the code provides a single, consistent standard to learn and follow. But since cities and municipalities are free to implement the code into their own bylaws and policies, some jurisdictions require it and some require higher steps. Others don't require it yet, which Hebert stated can cause some confusion.
"I think one could argue that it is a problem," said Hebert. "I would argue that it's a very mild problem. The problem we had before is that municipalities could declare whatever standard they wanted. Some wanted Energy Star or LEED or Passive House, so builders had to learn a lot of different things. The step code its uniform. It will for sure make things easier."
Transitioning to the new code requires tradespeople, architects, engineers and all other members of a team to be on the same page, but getting up to speed on the basic building science of the code is relatively painless, said Hebert.
"The training is a bit different for each of these groups," said Hebert, who is currently offering training for the trades at BCIT. "If you have been to any kind of trade program in B.C., you already have a very solid foundation for the step code, you just need one to five days of training. You just need a refresher on building science and to learn a few tricks on how to meet the metrics."
The province offers a program where companies can apply to get their training paid for. Cities like Richmond and Vancouver are also offering financial to assistance companies that want to train employees. Hebert said large companies or teams who want training can also buy private training where they can pick where and when they want it done.
"We are not trying to get a spaceship to the moon in an hour," said Hebert. "These are simple things using very simple building science. It's adjusting the processes and making sure everyone understands why they are doing these things."
Hebert added he believes the step code could also help recruit more tradespeople. He explained in some European countries, like Germany, carpenters and other tradespeople have a high social status.
"Unfortunately, in Canada, some might perceive a carpenter as some person with a hammer who just swings," said Hebert. "Carpenters of tomorrow will be scientists with a hammer. They will be an extremely important piece of the puzzle that builds super high-performing buildings. This will elevate the recognition of these trades."
Hebert offers step code training at BCIT's High Performance Building Lab and offers training on the road with the centre's "lab-in-a-box." The BCIT also has videos about constructing high performing buildings on its website, https://commons.bcit.ca/zeroenergybuildings/videos/, and offers custom webinars on the code.