One of Vancouver's oldest local institutions is getting a second look in light of the COVID-19 pandemic.
Vancouver City Councillor Sarah Kirby-Yung said while the pandemic has disrupted normal urban life, it has also allowed for a chance to recalibrate the city's neighbourhoods to better serve its citizens through local services such as corner stores.
"There's a silver lining to the COVID cloud, and that is that it's giving us pause and an opportunity to think more intently about these issues," Kirby-Yung said.
COVID-19 threw the need for local commercial services into sharp relief when getting essential supplies proved difficult.
"In the early stages of the pandemic access to toilet paper and certain types of food was restricted. People started to think about their daily needs and how they got them while spending a lot more time at home," she said.
"It caused people to look around within their neighbourhoods, where they weren't commuting and they were loathe to get onto transit. There were also health concerns about going into bigger stores. It was a perfect storm on how we plan thoughtfully."
In the past, an emphasis on planning policy favouring the commercial districts and placing commercial activity on arterials and commercial streets led to a decline of local services, Kirby-Yung said.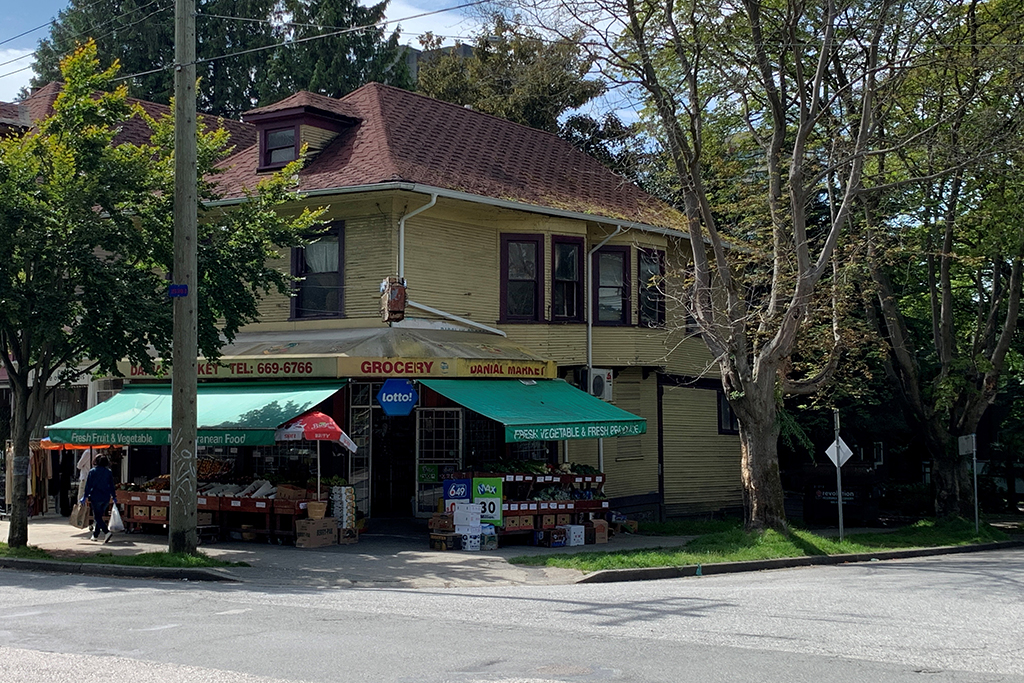 But while current policy emphasizes building neighbourhoods centred around transit, Kirby-Yung pointed to an equal need for commercial services within those sustainable communities.
"I live in the Cambie neighbourhood. All the strata is (built) in, but no local shops. I'm forced to travel further afield to get daily things. What's the point of being close to the Canada Line if I have to get out the car to go shopping?" she asked.
Kirby-Yung recently put forward a motion in city council to support local convenience stores which passed. A report to council in the fall will encourage early actions such as allowing restaurants and cafes to sell grocery items and onsite sales from urban farms, which currently is not allowed.
The public response to the motion was striking in terms of enthusiasm, Kirby-Yung added.
"It hit an emotional chord. Everyone had a corner store story and knew the name of the family that ran it. That's noteworthy because it's community building, and that's what you're trying to build," she said.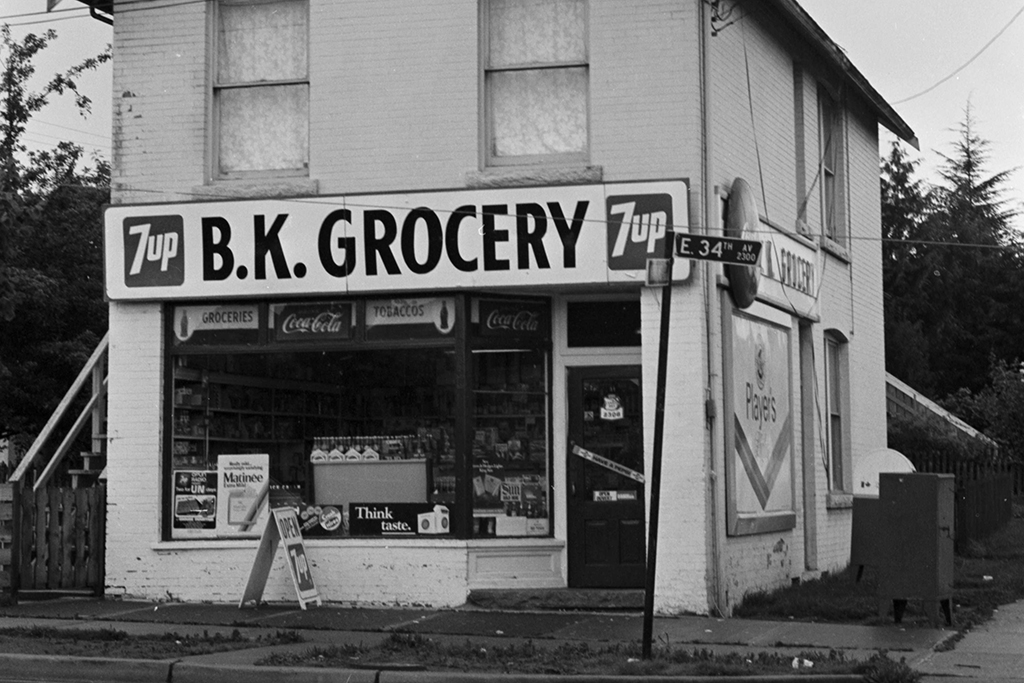 Senior groups also raised concerns about access to food service. Kirby-Yung emphasized the importance of food security in older neghbourhoods such as Chinatown, where grocery stores have closed down.
In the longer term, she said, it is important to integrate local neighbourhood needs into Vancouver's city plan, a multi-year process to guide planning policy to 2050.
"It's moving away from spot rezoning to an overarching plan, deciding where density goes and what community amenities go with that. Part of the (corner store) motion is to integrate that with the Vancouver Plan, with significant public consultation," Kirby-Yung said.
As many existing corner stores are in older or heritage buildings and new stores would likely occupy similar structures, retrofitting and regulations are important, she added, citing the restoration of the century-old BK grocery in east Vancouver.
"The heritage aspect of the BK grocery restoration was a challenging process as you have to deal with permitting when dealing with restorations. Also, there are parking restrictions but then most people in the neighbourhood might not need the same parking considerations," she said. "And then around new stores, how do you enable that in older residential neighbourhoods?"
She added local services call for a general need for more flexible commercial rental units as Vancouver emerges from the pandemic given the current high cost of leases.
"If you don't have that, you just have the larger brands and you get something like South Granville, where smaller stores just can't afford to be there," Kirby-Yung said.