COVID-19 has struck again, this time halting an audit of Victoria's Johnson Street bridge replacement, a project that was $65 million over budget and completed two-and-a-half years behind schedule.
In mid-December, B.C.'s Auditor General for Local Government (AGLG) decided not to proceed with an audit of the bridge — an audit that was requested in a unanimous vote by City of Victoria councillors in September 2018.
First budgeted at $40 million, the 46-metre-long, three-lane bridge has cost over $105 million to date and instead of being finished in September 2015, the bascule bridge opened in March 2018.
The acting auditor general cites COVID-19 as a major factor in the decision not to finish the audit.
"With the escalation of the pandemic in early fall 2020, it became more challenging to do normal work," Mike Furey said.
As well, the pandemic made travel from his office in Surrey to Victoria a challenge.
The AGLG office is due to close in February, one year after the NDP government announced it was shuttering the local government scrutinizer, a legacy of the Christy Clark Liberal government. The closure announcement came shortly after the AGLG started the bridge audit.
"I can't speak to how far along we were," Furey said.
The director of the watchdog group Johnsonstreetbridge.org wonders why there was a one-and-a-half-year delay from when Victoria council asked for the audit to when the AGLG opened the file in February 2020. An audit could have addressed the rumours and speculation that swirl around the project, regarding unexpected costs and unresolved lawsuits, said Ross Crockford.
"I hoped for an objective stamp," he said.
When an audit is done, AGLG staff visit the offices associated with the project. AGLG staff typically set up shop and dig into the systems and documentation in place.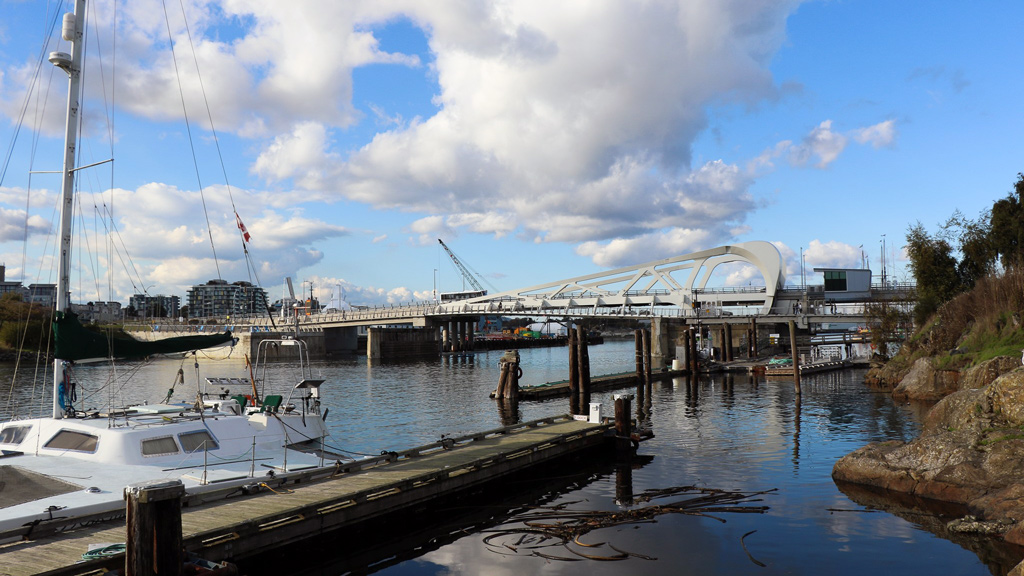 Furey's crew needs access to a lot of information and requires assistance by employees at the site.
"We take up a lot of staff time," he said.
The man brought in by the City of Victoria in March 2014 to do an audit of the already-troubled project, suspects the AGLG's office was overwhelmed by the number of documents related to the bridge.
"There are 360,000 documents in the system related to the project," said Jonathan Huggett, who is now project director for the bridge. "To do a proper audit of a project such as this, you need people with significant knowledge of major construction projects."
Since its start in 2012, the AGLG completed 32 audits, most of them minor and related to human resources, policing, clean drinking water and emergency management. In 2020, only two audits were completed and there were no audits of major capital projects.
Huggett suspects the office didn't have sufficient staff to carry out the task. He became aware of the impending audit in January 2020 and then spent a lot of time providing information to the AGLG.
A civil engineer, Huggett finished his first Johnson Street bridge audit in 2014 when he listed about 10 major problems that required fixing.
"My first question was, who's in charge of this project? Rule number one, you need someone in charge," he said.
Soon after, Huggett was hired as project manager. Ceaseless public scrutiny became the norm.
"I could probably list six or eight ongoing audits the whole time. I had an army of people watching my every move," he recalls.
One month into his assignment, Huggett discovered the bridge steel being produced in China was not subject to independent quality assurance checks.
"We had to reject the steel," Huggett said.
Another flaw was that the Victoria mayor who led the push for the new bridge, starting in 2009, trumpeted that the bridge had a fixed-price contract.
"There is no such thing," Huggett claimed.
Crockford is disappointed that a comprehensive audit won't be completed, especially since unanswered questions remain.
"I was hoping an audit would answer why was the decision made to go with this design," he said.
Not only is the bridge visually distinctive, the bascule bridge is mechanically unique, using a big, open wheel instead of a solid axle.
Crockford is aware of only two others in the world, smaller crossings at Canary Wharf in London, England.
"Someone, somewhere, didn't know that something mechanically unusual would entail risks," Crockford said.
The bridge has been closed several times due to problems with the hydraulic system.
Huggett admits the bridge is infinitely more complicated than other large capital projects, such as commuter rail systems. But anything is fixable, he stated.
"It's a question of how much time and money is needed," Huggett said.