Edmonton's most ambitious infrastructure project to date will also be the most tightly integrated light rail transit (LRT) to serve city neighbourhoods.
The Valley Line project consists of two components; Valley Line Southeast, currently under construction, and Valley Line West, which is in the design phase. The two lines will not connect to each other but will link with the main LRT network downtown.
Valley Line Southeast will cost an estimated $1.8 billion. Valley Line West is not yet at the tendering stage.
Once complete, the Valley Line will be the largest infrastructure project in Edmonton's history. The city chose a public-private partnership delivery method with Bechtel, Bombardier, Fengate Capital Management and EllisDon coming together as TransEd Partners to build the project.
"All partners on the TransEd team are equally responsible for delivering the Valley Line on time and on budget. To add additional oversight, the city and TransEd partners will also be jointly hiring an independent certifier to monitor the entire project throughout the construction period," said Valley Line director Brad Smid.
Pre-construction work began on the Valley Line Southeast project, which is projected to be operational by 2020. 
"We're still in the major construction phase with Valley Line Southeast, but our challenges have been that there's 13.8 kilometres of work, and in so many areas simultaneously. Traffic mitigation is always a challenge as well," explained TransEd spokesperson Dean Heuman.
"Utility work is also a challenge. There's a lot of work that goes on underground, multiple utility company lines and pipelines. People don't see that work, so they're less aware of it."
While Edmonton's light rail transit has traditionally shared the road system, the Valley Line is separate from the system and much more tightly integrated into the neighbourhoods it will serve, he said. Additionally, all signalling is built into a single system.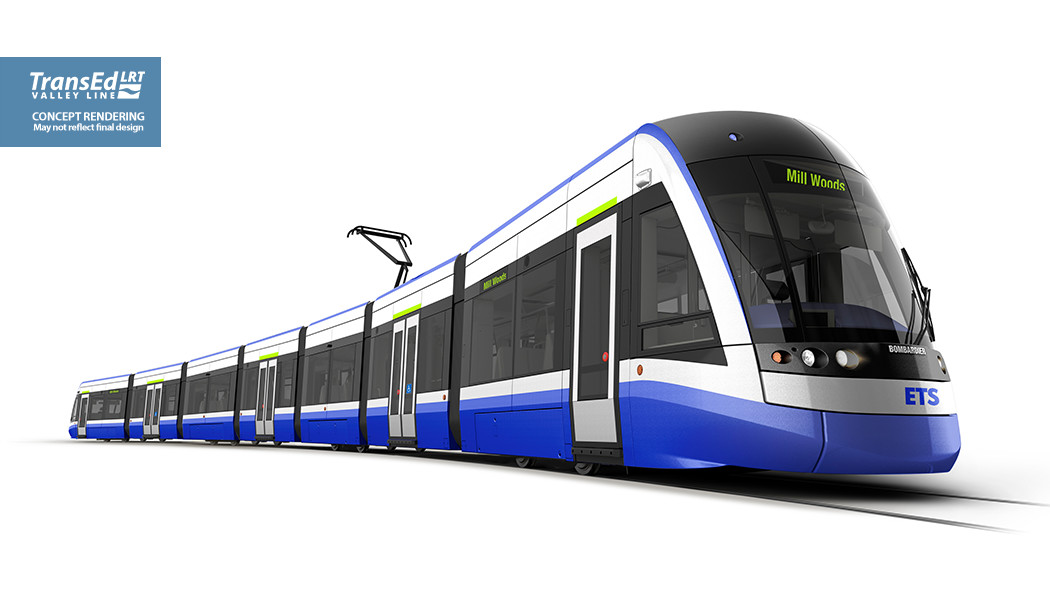 "This is new to Edmonton, but has been introduced in other cities," he stated. "The trains will travel along major roadways, but there will be curb barriers so cars can't drive in front of them."
While building continues on Valley Line Southeast, Valley Line West is under design review, with a report set to be released to the public on March 12, Valley Line West project manager Eva Cheung said, just before Edmonton City Council meets to discuss the review.
The review will focus on work on 149 Street and Stony Plain Road, a highly constrained area where the options are to elevate the track, tunnel underneath or send traffic underneath an at-grade track, creating a "rathole."
"The cost to build underground is considerably higher, as tunnelling requires additional time, engineering, geotechnical testing, property acquisitions and potential environmental impacts. This option also involves much more utility and drainage line relocations and is dependent upon underground soil conditions," said Cheung.
"Operating and maintenance costs are also generally higher as the track is more difficult to access."
Both lines are designed to interface with the city's Sustainable Urban Integration (SUI) initiative, which emphasizes development of pedestrian-friendly environments.
"The term SUI was actually developed specifically for the Valley Line. In conjunction with the Valley Line technical design guidelines, the city developed the Valley Line LRT Design Guide, which introduced the Sustainable Urban Integration philosophy," Smid said.