Calgary Opera has unveiled plans for a new community arts centre to be situated on a parcel of land donated by the Calgary Stampede within the Youth Campus on the corner of 5th Street and 12th Avenue Southeast.
The location as well as the partnership between Calgary Opera and the Calgary Stampede is expected to provide both organizations the opportunity to effectively move beyond their traditional borders to connect with a wider base of Calgarians, said a recent media announcement.
Designed by Calgary-based Gibbs Gage Architects in collaboration with Diamond Schmitt Architects, at 45,000 square feet, the multi-functional hub will include a 400-seat performance/rehearsal hall, additional rehearsal, classroom and studio spaces, set-building, props and costume production shops and administrative areas for Calgary Opera and its arts partner groups, the release reads.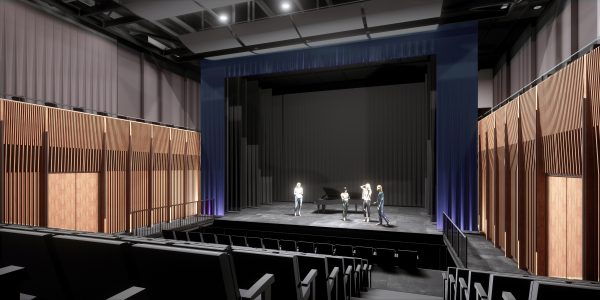 The two-storey lobby will feature a glazed facade, providing a view of the Rundle Ruins, said Stephen Mahler of Gibbs Gage Architects in an interview with the Journal of Commerce. Mahler has been working with the Calgary Stampede for over 20 years and has been involved with the master planning of the downtown Calgary's east end since 2016.
The new community arts centre is another development that is in line with the vision of east Victoria Park as Calgary's Culture and Entertainment District, said Mahler.
The estimated total cost of the project is approximately $40 million. Calgary Opera is currently in the process of raising $35 million in funds through a campaign, with an additional $5 million being raised towards an endowment fund to support the maintenance and operations of the new centre, an email from Calgary Opera to the Journal of Commerce reads.
The City of Calgary has also committed to a $7.5-million contribution towards the project.
The project is aiming for LEED Gold certification and construction is expected to begin in 2020. Ledcor has currently been engaged as the pre-construction manager.