When the Trans-Canada Highway was washed out by flooding last November, First Onsite Restoration Ltd.'s Jim Mandeville had to fly into Abbotsford to help with disaster relief.
"This was a first. It's something that we really hadn't considered as part of a flood," Mandeville, senior vice-president of large loss, said about the damage to one of Canada's most important roadways.
"That certainly made things a bit more difficult, because a lot of heavy equipment, a lot of resources that come into and out of the Lower Mainland have to go across that Trans-Canada Highway."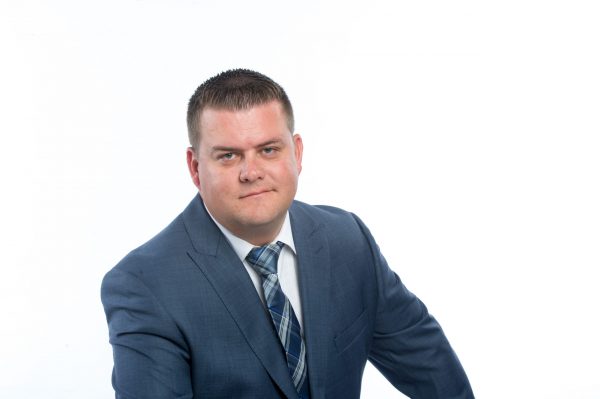 Mandeville said his company had to fly equipment and machinery into Abbotsford. They also routed equipment through the United States, across the Washington and B.C. border.
"When I got there our crews were hard at work helping homeowners and business owners across the Lower Mainland and up into the Interior," he explained.
He said while flooding was at its peak his crews were pumping water out of commercial and residential buildings and helping with temporary flood prevention.
"With floods, overland flooding like this, until the flood itself peaks there's not a heck of a lot you can do other than try and manage how much water comes in. The damage is going to be done. It's just a question of can you slow it down a little bit.
"Unfortunately, for most homeowners, once that water is up on your front lawn, there's nothing you can do about it except protect your own health and safety."
Mandeville said there is little that can be done while Mother Nature rains down her fury.
"We like to think we're pretty powerful, but, at the end of the day, you see something like that and you realize that we're pretty small," he said.
Mandeville said there are misconceptions about flood dangers.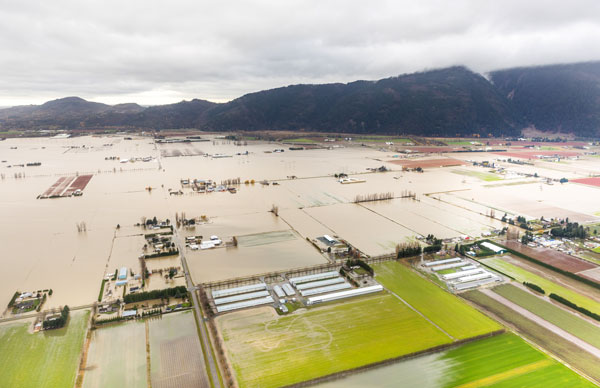 "A lot of people see floods on the news and they see water and they think, 'Oh, we just need the water to go down and everything will be fine,'" he said.
"Unfortunately, what's usually left behind is a layer of really sticky, really nasty, I'm going to use the word mud, because it's the most polite term I can come up with."
When flood waters rise they carry the contents of local sceptic and sewer systems, farm waste and run-off produced by animals and chemical waste from businesses such as mechanics.
"There's a lot of health and safety considerations there," he said.
"The (residue) can be anywhere from a bit of a coating to several feet thick. Getting that stuff out of buildings and people's homes is a lot of work, very time consuming and it's nasty."
When he arrived in Abbotsford, Mandeville said he saw major highways, interchanges, farms, businesses and homes underwater.
But what seemed to strike Mandeville more than the destruction was the people of Abbotsford. When disaster strikes, people will often be surprised to find they are more resilient than the infrastructure they rely on.
"I saw a lot of the community working together. People were cut off even though Abbotsford is basically a suburb of a major city," he said.
"Neighbours helping neighbours. Local business owners helping their community where they could. It was a really good news story from that perspective."
Mandeville said the communal struggle people go through in the face of natural disasters can often shift their values.
"Before the storm, if you ask somebody what their most valuable possession is they'll usually point to some real shiny motorcycle or something like that. Then you talk to somebody who's been through a major event like this, who's lost their home and lost most of their things, and they'll tell you that their most valuable possession is their family," he said.
Mandeville started in disaster response in 2003. He said he loves making a measurable and helpful impact on people's lives and has always found the work dynamic and challenging.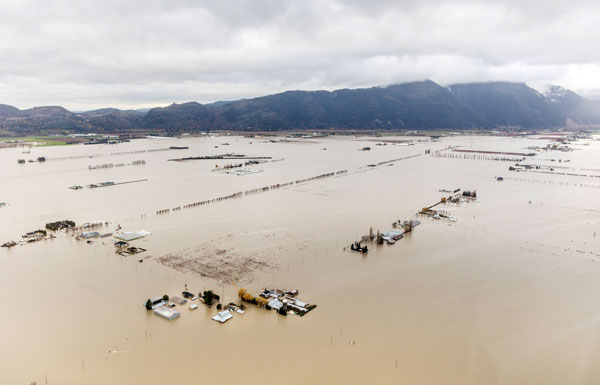 "Every event is completely different and presents new challenges and we have to come up with new solutions," he said.
One year on, Mandeville says all of his commercial clients are back in business and most residents are back in their homes, except those who saw a complete loss of property.
He says issues such as inflation, labour shortages and building costs have made recovery and repairs difficult for many people.
Mandeville said its clear to him that the climate is changing.
"Our evolving climate is definitely driving much more intense events and much more frequently than even at the start of my career," he said.
He said anyone doing renovations, repairs or constructing a new building, whether it be residential, commercial or anything in between needs to ensure they are building with the most resilient materials.
He said it's more cost effective to build with resilience in mind than it is to rebuild entire structures.
"If there is a wildfire in your area, or what have you, your business will be the last one standing and it really didn't cost you much at all," he said.
"But what you did have that everyone else did not was some forethought and some planning."
Follow the author on Twitter @JOC_Evan.