Getting young people to consider a career in the skilled trades is often a hard sell in Canada. Unlike such countries as Germany, a shirt with a blue collar is looked down on by many people here.
Under the influence of the media, their parents and their peers, many millennials prefer university over trade school.
How realistic is young Canadians' aversion to a career in the trades?
To get another opinion on the subject, the DCN and JOC talked to representatives of four different Canadian post-secondary trades training institutions.
We asked them if young people should consider a career in the mechanical or electrical trades and what they can expect to find once they're out the door with their certification and into the world of work.
Derek Kochenash, dean of skilled trades and technologies at Red River College (RRC) in Winnipeg, says the mechanical and electrical trades offer "great opportunities for exciting and fulfilling careers."
"Skilled trades workers are reportedly the happiest workers in Canada," said Kochenash. "So all Canadian youth should consider careers in skilled trades and technologies."
The college promotes its programs in a variety of ways, including the TEC (Technology Exploration Camps) and GETT (Girls Exploring Trades and Technology) summer youth camps.
TEC offers hands-on technology activities and demonstrations for girls and boys entering Grade 6 or 7.
The camps are designed to give middle school students a taste of various engineering technology-related disciplines.
TEC has two, one-week camp modules. Each week explores civil, electrical and mechanical engineering.
The young TEC campers do a lot of building: A working model of a medieval catapult; a hydraulic lifter; a bridge; and a model of a town.
Students also experiment with electricity and learn how to read schematics, build circuits and how to make and program a robot.
GETT introduces girls ages 12-14 to applied skills and technology careers. It promotes the importance of taking science, advanced math subjects and industrial arts in high school by stressing the impact those subjects have on career decisions.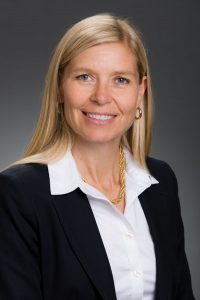 Pam Stoneham, associate dean in the School of Skilled Trades, Apprenticeship and Renewable Technology at Durham College (DC), in Oshawa, Ont., says career opportunities are expected to increase, because the current skilled trades workforce is aging and preparing to retire in the coming years.
"Parents need to know that skilled trades work is for creative, problem-solving and motivated individuals," said Stoneham. "There are advancement opportunities in the field for people who can troubleshoot and lead teams. The work is rewarding, both financially and personally."
Stoneham says DC is the only college with a post-secondary program for crane operation, rigging and construction techniques, and mechanical technician — elevating devices.
"Motive power technician students in our automotive technician — service and management program build a kit car, and assemble it piece-by-piece through four semesters," said Stoneham. "Our industry partners provide us with access to state-of-the-art technology so students can gain real-world, job-ready skills."
Hossam Kishawy, associate dean in the department of automotive, mechanical and manufacturing engineering at the University of Ontario Institute of Technology (UOIT) in Oshawa, says electrical and mechanical engineering provides the base education and skills required for many jobs in the different engineering industries.
"All areas of engineering are built upon these two disciplines in some form or another, and there are a lot of different career paths for someone with these degrees," said Kishawy.
In addition to the basic electrical and mechanical degrees, UOIT has courses in energy engineering (mechanical), and smart grids (electrical).
"If you decide to pursue the design side of engineering, you can end up working in an office, so engineering offers the opportunity to blend office and field work," said Kishawy.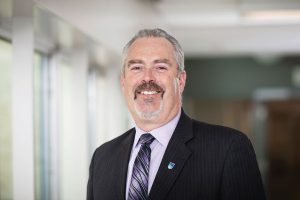 Malcolm Haines, dean of the school of skilled trades at the Northern Alberta Institute of Technology (NAIT) in Edmonton, says the skilled trades today, including mechanical and electrical, require math and problem-solving abilities.
"You need a good grounding in high school math — trigonometry, geometry and algebra — and the ability to put theoretical concepts into practice, so you can calculate such things as flow rates and pipe diameters," said Haines.
Although some parents think trades are dead-end jobs, they can in fact be stepping-stones to other careers in such disciplines as management and education.
"There are many career pathways opening up," said Haines. "At NAIT, for example, once someone has become a certified journeyperson, they can enter NAIT's business administration program."
Alberta is seeing the start of an economic recovery now, with more apprentices registering for programs.
"Now is the time for young people to find a company that will take them on as an apprentice," Haines said. "Get in on the ground floor of the recovery now."