When Supneet Chawla, a trained engineer, moved to Canada from a small town in India she had almost no help finding her footing.
"The struggle started the day I landed," said Chawla, who noted language barriers were especially hard to overcome.
Despite being top of her class in India, she had to once again become a student and write seven exams to get her professional engineering status. After roughly six years of working as a professional engineer, she made up her mind to do whatever she could to make sure no other new Canadians looking for work had to go through what she did.
Fifteen years ago she founded ACE Community College and ACE Trades and Technical Institute in her mother's garage with one table and a handful of students who wanted to be electricians. In just a few months it grew to dozens of students. The school, now a designated trainer for the Industry Training Authority, has since exploded and offers training for 20 trades and has hundreds of students.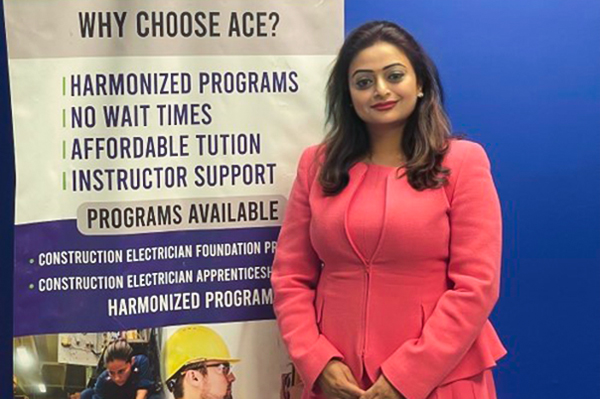 "I started to teach because education has been close to my heart for all these years," said Chawla. "These poor guys. The language is a big factor and they are so scared to write the exams. They have been in Canada, sometimes 10 or 15 years, still making minimum wage. That's why I started teaching people, so they don't have to go through the cycle I went through."
Chawla said it is very common for skilled Indian immigrants to come to Canada with little or no support and end up working dead-end jobs to feed their families when in just a few months they could have high-paying careers in the trades.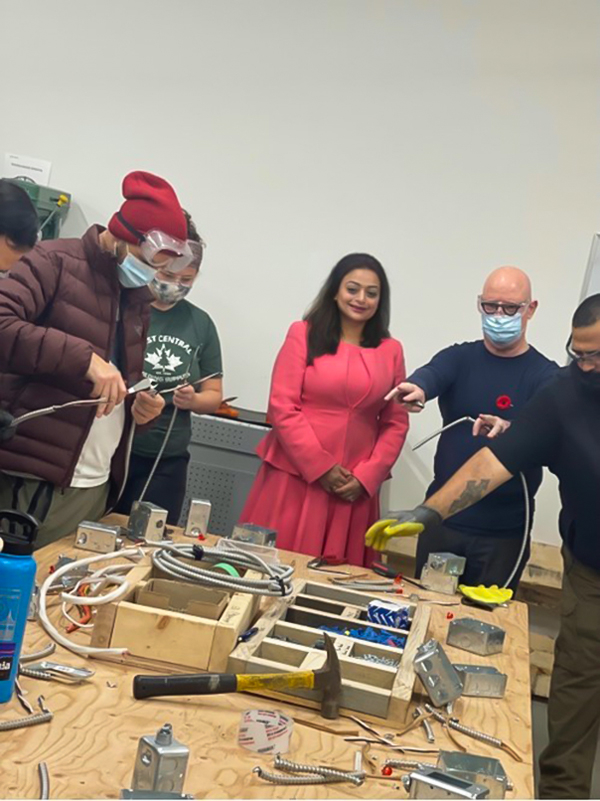 One of Chawla's students from 2012, an Indian immigrant from New Delhi, was working at a convenience store making minimum wage despite having extensive experience in the trades. After ACE helped him get through the certification process he landed a job at BC Hydro within six months and began making a six figure salary. He regularly sends Chawla bouquets of flowers to thank her for changing his life.
However, Chawla insists the secret to success isn't her or ACE, it's simply education.
"I think the only way we can grow as human beings is education," she said. "Education gives a person the ability to think beyond. My education worked to my advantage. If I speak in front of 500 people, they respect me because I have knowledge. Knowledge is power and education brings that power to any person."
Chawla said there is still a lot of work to be done if the province wants to integrate new Canadians into the skilled workforce. More financial support for Red Seal courses would ease the temptation to put off certification in favour of a minimum wage job, explained Chawla.
Chawla said she plans to encourage her three-year-old daughter to become an electrician and noted other than a few bad experiences she has found the industry to be accepting of immigrants and women. She strongly encouraged women, people of colour and immigrants to dive in.
"When I look back and see the amount of confidence I gathered as a female in construction trades, that is the reflection I have on my daughter," said Chawla. "I don't want her to settle for anything less than what she wants. Being knowledgeable and in a zone that you believe you deserve this and will get it is very important for a female. Females are always told they are less than a man. But you deserve this and you will get it."
For more information on ACE, which is based in Surrey, B.C., visit https://acecollegecanada.com/
Follow the author on Twitter @RussellReports.