Eight years ago, I began reporting for the Journal of Commerce (JOC).
While it has been a great honour to write for the century-old publication, I have decided to leave.
When I started here, I knew nothing about construction. I didn't know what prompt payment was. I didn't know what a boilermaker was. I didn't know what a P3 was. I didn't even own a pair of steel-toed boots.
All I knew was that I was completely burnt out doing investigative crime reporting for daily papers in the U.S. and I needed to make my way back home to B.C. With zero contacts in the local industry, I unleashed a shotgun blast of resumes for every writing job I could find.
Only one responded: The Journal of Commerce.
"Construction reporting? I'll take it. Whatever pays the bills," I thought.
It changed my life forever.
I had no idea I would get a front row seat to a world-shaping sector and get to meet the passionate movers and shakers that are part of it. I spoke with those demanding justice for workers killed on the job, entrepreneurs on the cutting edge of developing game-changing technology, construction advocates urging public officials for policy changes and more.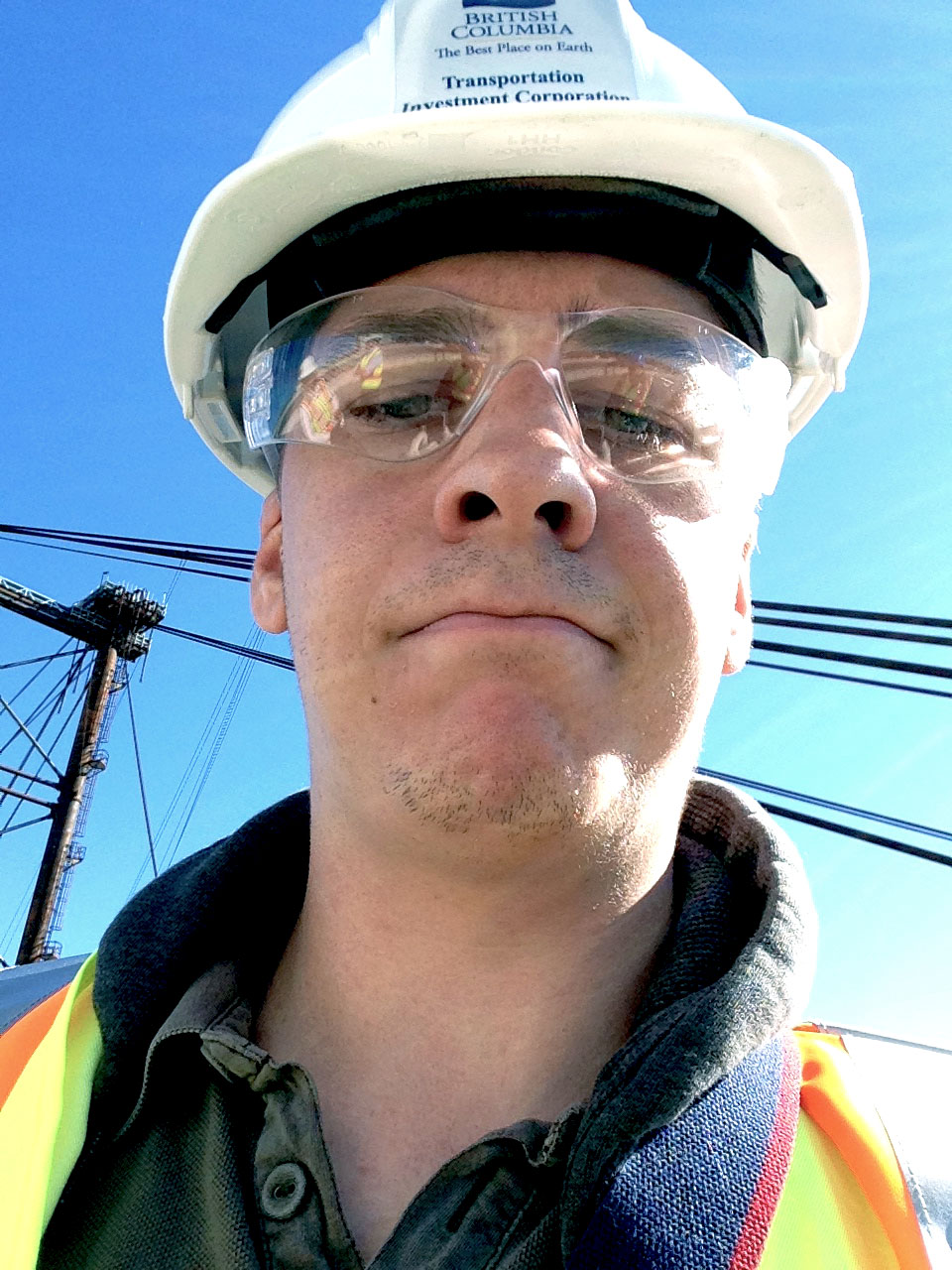 Despite just being a 20-something kid with a degree from a school in Arkansas that nobody has ever heard of, I was able to chat with CEOs of multibillion-dollar companies, union leaders, scientists, government ministers, city mayors, tradespeople and others.
I discovered construction is an immense machine that employs hundreds of thousands. It is a key pillar of the economy. Your glass of clean water, smooth ride to work, electricity waiting in the outlet – all of it is brought to you by the men and women who work in the sector.
In high school I was told that if I didn't go to university, I would be resigned to a horrible fate as a construction worker (gasp!) doing mindless labour with other grunting failures.
My eight years at the Journal of Commerce taught me how incredibly wrong that was.
I learned how many specialized roles there are, how much training and talent they take and how high-tech a construction site is. I listened as workers, architects and engineers spoke proudly of their contributions to the built environment
I also saw the industry's heart.
During the COVID-19 pandemic and B.C.'s historic storms, the industry went above and beyond to keep the province safe and moving.
I saw this heart personally when I found myself alone and stranded in St. John's, Newfoundland while on assignment for the JOC.
It was one of the lowest points of my life. I unknowingly had torn my hip while covering a construction-related conference and couldn't walk. As soon as the local construction leaders found out, they checked on me, brought me food and offered me anything that I needed.
I have come to love and deeply respect the people in this industry and while I will be leaving the Journal of Commerce, I will continue to be involved in the sector.
 To everyone who works in this industry, thank you for the incredible work that you do and know that I feel honoured to write about this community.
Follow the author on Twitter @RussellReports.
The Construction Record – Episode 197: A fond farewell for Russell Hixson