It was in hearing one of the great aphorisms of journalism — that a journalist's education continues throughout their whole life ꟷ that I was inspired to try my hand at this important craft.
It's a craft I am keen and excited to continue to hone as I begin to tell the stories of Western Canada's construction industry as a staff writer for the Journal of Commerce (JOC), a legacy publication with more than 100 years behind it.
But first a little about myself.
I became a certifiable news junky during the 2016 presidential election in the United States. The rise of a television personality to the position of most powerful person in the world was a novel and fascinating subject for one born post-Reagan.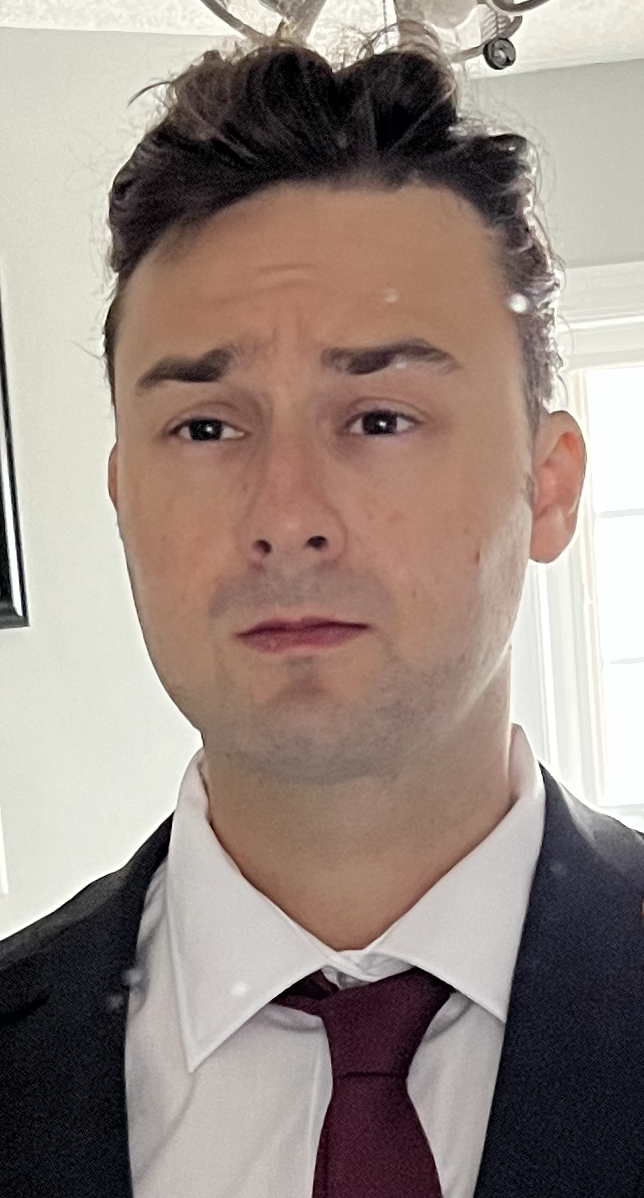 I am a graduate of the University of Toronto. Literature and philosophy were my bread and butter.
My love of people, history, culture and storytelling enabled me to succeed in that academic environment.
With my degree and a decade of experience behind me as a drummer in rock 'n' roll bands in Toronto as well as having worked a wide variety of day jobs, I applied to write for a paper in Niagara-on-the-Lake: The Lake Report.
And I was quickly shot down by editor-in-chief Richard Harley.
The little experience I had gained as a freelancer was not qualifiable and they needed someone with some know-how and ability.
"Sure, I get that," I responded to his email.
"I'm just looking to get my foot in the door, so to speak. A place to prove myself."
Ladies and gentleman, never underestimate the power of an email. Harley responded he appreciated my follow up and sent me an offer: I could write one story for the paper and if it was good enough for print then "consider your foot in the door," he said.
The story was published two weeks later, an attention-grabbing headline on the front page about the town losing nearly $800,000 of water due to infrastructure leakage the previous year.
After that I competed against eight other working journalists and graduates of journalism school to get a full-time position with The Lake Report, each of us submitting articles every week trying to prove our worth.
With no prior experience and armed with a natural knack for storytelling, I started full-time with the paper in May 2021.
I am extremely proud of the contributions I made with The Lake Report. Our paper was the most awarded community newspaper at the Ontario Community Newspaper Awards this year.
My beat was Indigenous and municipal affairs. But as anyone who has ever worked for a small publication or even a small company knows, you tend to do everything.
Thus, I got experience writing about anything under the sun that happened in the idyllic lakeside community. Neighbour disputes, infrastructure, politics, crime, construction and development. The list goes on.
My partnership with The Lake Report came to an end this summer for the sake of love. My long-time partner Eva Rasciauskas was moving to Vancouver to complete her masters at the University of British Columbia. Always one for adventure and a romantic at heart, I made the decision to go with her.
And so, my education continues now in a new sphere: construction reporting.
In my past lives I've also worked in the periphery of the construction industry. I worked in a RONA lumberyard for years helping contractors select and load their products for the day or week's work, I installed satellites at commercial and residential sites and worked as a blow-truck driver delivering soil, gravel, mulch and other materials to construction sites across the GTA.
I've always enjoyed working with those in the sector.
From contractors to labourers, developers to large companies and even "Johnny-next-door" trying to build out his porch, there is a practical approach to life and a love of problem solving I personally find engaging and insightful that permeates construction life.
In meeting my team and my leaders I see already that the industry has been extremely lucky to have its stories told by the likes of Vince Versace, Lindsey Cole and Warren Frey as well as countless other journalists in the years gone by.
I hope to live up to the great examples my predecessors have set at this publication and greatly look forward to connecting with our readers and the industry in the coming weeks.
Follow the author on Twitter @JOC_Evan.