Concrete industry stakeholders leading the drive for certification
British Columbia approaches a regulatory requirement for all concrete pump operators to be certified by Jan. 1, 2024. But it's important to remember the industry-led development of the Certified Concrete Pump Operator (CCPO) program by the BC Construction Safety Alliance (BCCSA) preceded the introduction of regulations. It's a message the BCCSA has been sharing with the construction industry across Canada and the U.S.
"It's no secret that almost anyone could rent a concrete pump and then deploy it at a construction site," says Ammar Kavazovic, director of programs and initiatives with the BCCSA. "We've seen many cases of concrete pump injuries and fatalities, and that's only highlighted the need for training and certification of workers operating equipment that requires a high level of skill."
The BCCSA program is the first of its kind in North America and assesses competency by combining a test of theoretical knowledge with a practical exam. However, a certifying organization cannot train candidates. That's why concrete pump safety training is offered by organizations including Concrete BC, and the American Concrete Pump Association (ACPA).
To date, 104 CCPO certifications have been issued in British Columbia a year or more before mandatory certification takes effect, demonstrating employers can make a difference by committing to a safer concrete industry.
It's a message the BCCSA is taking on the road to the Canadian Concrete Expo in Toronto, Feb. 16 and 17, as exhibitor and presenter.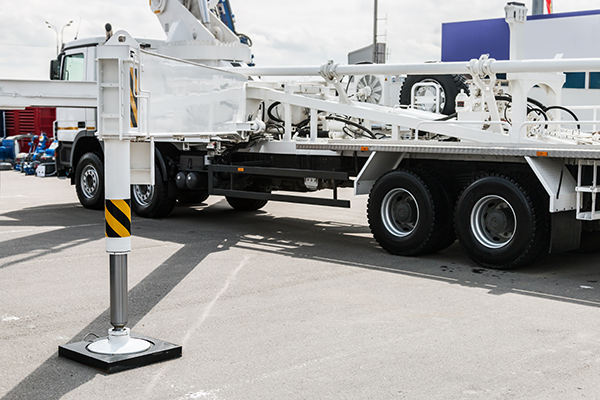 "The CCPO program is based on industry best practices and was designed with national applicability in mind," says Mike McKenna, executive director of the BCCSA. "We believe that safety should be consistent across all jurisdictions.  What works in B.C. should also work in Newfoundland — and everywhere between — so that any jurisdiction can leverage the benefits of certification."
The BCCSA has already met with Concrete Alberta, for example, regarding the potential for deploying a CCPO pilot in that province.
"I think there's a need for certification," says Erik Duiker, owner of Cancrete Equipment Ltd., with headquarters in Mississauga, Ont. "There's the safety aspect of working with highly pressurized pipelines, but most of the trouble we're seeing is related to the stability of the truck and just knowing where to place the outriggers in different terrain. There's also dealing with powerlines and other obstacles."
While he notes CCPO certification in Ontario may come down to government regulation, he believes there's a role for large contractors and unions to begin demanding certification now.
"When the big generals tell you that you can't pump concrete on their project unless you're certified, things will begin to change," he says.
Christi Collins, executive director of the ACPA, notes her organization collaborated very early on with the BCCSA to ensure the CCPO program replicated the same training offered by her organization.
"A concrete pump can be extremely dangerous if operators don't know what they're doing," Collins says. "We're working to our strength as a training body by providing operator training. But third-party practical assessment sets the CCPO program apart. It allows the industry to assess not only what the operator knows, but what they don't know so that you can fill in the gaps in their learning."
She notes that, even in the absence of regulation, the availability of the CCPO program places an ethical responsibility on concrete pump owners and employers to support the introduction of certification in their jurisdictions.
"We support any program that provides that additional layer of assurance," she says. "CCPO is a very good program that took its time to get it right."
Those attending the Canadian Concrete Expo are invited to attend a BCCSA presentation on the CCPO program on Thursday, Feb. 16 at 10:45 a.m. in Pegasus Room A, or to visit the CCPO team at booth #15117.
This content is an Industry Special by BCCSA in collaboration with ConstructConnect® Media. To learn more about BCCSA, visit www.bccsa.ca. To learn more about the CCPO program, click here.