In her new book, Canadian author Hilary Peach highlights a trade shrouded in mystery and pushes back against the stereotype that men and women in construction are constantly at odds.
"I didn't want to write a book where women are victims and men are mean, or anything like that. Because that was such a small part of my experience," Peach said in an interview with the Journal of Commerce.
Peach, born and raised in British Columbia, recently released "Thick Skin: Field Notes from a Sister in the Brotherhood," a memoir published by Anvil Press of her two decades working as a welder in the Boilermakers Union.
"I wanted to write a book that showed respect for tradeswomen as tradespeople, not just as martyrs going in and toughing it out against these bad attitudes. I also wanted to write a book that was respectful of men because it's the men who were our teachers and our colleagues, the people who showed us all the stuff," said Peach.
The book traces Peach's entire career in long vignettes. She takes the reader to the bottom of the Esquimalt Graving Dock, into the heart of Montana's Colstrip power plant and up to the vanishing pulp mills of British Columbia as well as a number of other well-drawn locales.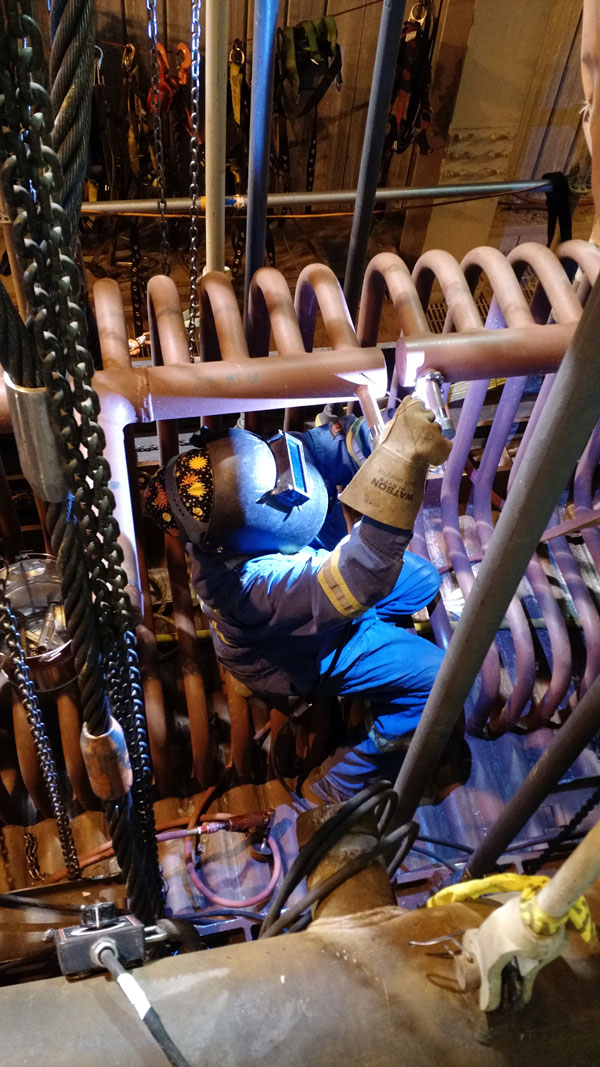 Peach tells in detail the art of welding and the reader can learn about shielded metal arc welding, tungsten inert gas welding and the process of going through welding tests in the United States.
"It's not talked about or written down very much," Peach said of the techniques and tools that make up her trade. "There are specific things that you have to do to achieve that and nobody's written it down because your partner teaches you that on the job. It's sort of secret knowledge.
"So I wanted to put some of that stuff down. Like, this is how you do a tie without leaving a fisheye, because it's so mysterious. But it's not actually mysterious, it's technique and this is what the technique is, and you can do it regardless of who you are."
She had three guiding rules while writing her book: All the stories needed to be from her firsthand experience, nothing could be written out of bitterness and she didn't want to write a book about women as victims.
Though the book features many strong relationships Peach forms with her peers – such as with her Vancouver Island welding teacher Denby and his penchant for speaking in Bob Dylan Lyrics, or fellow welder Durland who she worked with in Pennsylvania – there are many instances where Peach faced opposition to her work as a tradesperson.
She recalls a man named Weasel who tries to sabotage one of her first welding tests to work in the U.S and one instance where an airline worker almost refused to let her fly using her husband's welder credentials when they were in fact her own.
"It's like riding into a headwind all the time if you're a girl in construction. There's a resistance and you can't quite put your finger on it," she said.
But Peach testifies that such experiences are few and far between and more a matter of individual personalities.
Or, as she recounts on page 94 of her book, after receiving a pack of beer from her co-workers after getting an injury: "It's always such a strange balance, being in this culture, being the one who is different, or the one who is first. Unsurprisingly, I sometimes faced hostility. But then there's this, this kindness, a bunch of guys leaving drinks on my stoop, because the banana-fingered first aid guy had gone and blabbed about my visit to the clinic."
Regarding the resistance she has faced as a woman in the trades, Peach said older generations have been taught a myth that only white working class men can do the job.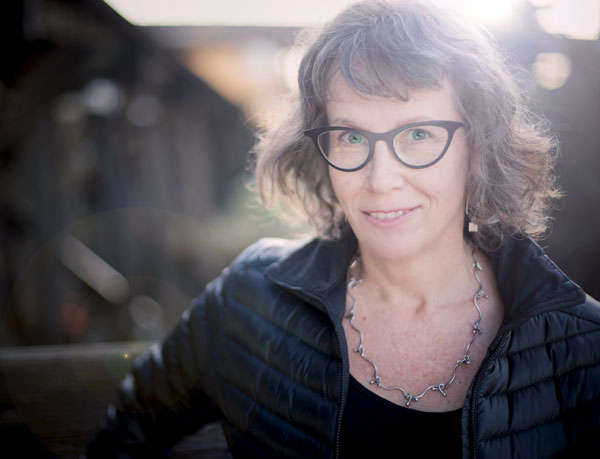 "The problem is that it's a big fat lie," Peach said.
"Since it's a hyper male environment, all of these guys are working together in this common belief system. Then a woman shows up on the job and she's a ticketed, Red Seal tradesperson."
Peach said she once saw male defensiveness in the trades as territorialism.
"But it's more like just by being present you're disrupting this whole belief system."
Peach said the more these "big fat lies" are challenged, the better off the industry will be especially regarding the current labour shortage.
"You're excluding 52 per cent of the population, which are women, and then you're excluding anybody who's not white. You're actually accepting a very narrow demographic of people to be your skilled labour base. So maybe just kind of open that up."
Peach started working in the trades as a way to make ends meet as she also pursued art. Peach has written and created visual art her entire life.
"I just needed a day job. So I tried some different things," she said.
She now works as a boiler inspector for the provincial safety authority and a welding inspector.
Towards the end of the book, Peach writes that there is one concept she believes could bring the biggest benefit to the trades: Tenderness.
"We've lost a lot of members and some very young apprentices, and journeymen too we've lost a lot to overdoses over the years. I think it's a consequence of a culture that has assigned certain topics as being taboo," she said.
"We don't talk openly about vulnerabilities because that implies a person is weak or that person isn't stoic enough. Guys don't go around talking about their grief, or their worries or the things that are really just troubling them. It all happens in the dark."
But Peach said she has seen a shift in such stigmas lately.
"I think it's starting to change. The more people we lose, finally, people are starting to say, 'We should do something about this.'"
Peach has published two books: Thick skin and a book of poetry titled "Bolt." She has also published three poetry recordings.
Copies of Thick Skin, Bolt and her audio recordings can be ordered through Peach's website: https://www.hilarypeach.ca/books#Thick. She is also currently engaging in a series of public and virtual talks. If interested, she can be reached at hpeach@icloud.com.
For more from Peach, check out The Construction Record podcast here.