HeroWork Victoria's spring project is starting off with a weekend event focused on representing the many skilled women and 2SLGBTQIA+ trade workers in British Columbia.
"I just want to celebrate our skills, which are just as good as other members of the trades," said Kate Markham-Zantvoort, trade and supply co-ordinator with HeroWork Victoria.
HeroWork is a non-profit that focuses on rallying free labour and supplies to help charities with projects requiring skilled trades workers and general labour.
This year's spring project will be for Power To Be's Prospect Lake site on Vancouver Island, where the team will be building more capacity for outdoor covered space plus other onsite amenities and accessibility renovations. The project will take several months to complete.
But on April 29 and 30, the opening weekend of the project, HeroWork is hosting its Women and 2SLGBTIAQ+ Tradespeople weekend. The event is very near to Markham-Zantvoort's heart.
"I really just want to celebrate people who have felt not seen onsite or maybe their efforts haven't been recognized. I want those people to understand that everything that they bring is valuable and I get to share that with a big community," she said.
Markham-Zantvoort said she knows how it feels to be marginalized in the male dominated industry.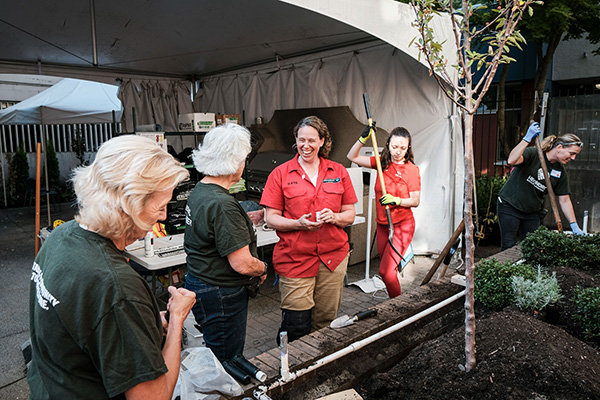 "I've been working in the trades since 1989. As a woman on a jobsite, it hasn't always been too fun. I've had to put up with a lot of garbage over the years, whether that's someone sabotaging your work or excluding you to the point where you can't do your job or hiding your tools," she said.
"Maybe we can change some minds at the same time. We can have fun, we can network and, you know, we can make some friends and take part in helping to uplift a part of the community that maybe isn't always feeling very uplifted."
An event like this may have been possible to hold three decades ago but it would come with a lot of negative caveats.
"We would have had all kinds of derogatory labels at that time. It would have really been looked down on and it would have been awkward. We had our little tribes back then, at the time there was a lot of women who I worked with."
But "it wasn't really that safe in the trades and I don't think many would have taken part."
Holding the event now embodies the changing culture of the trades.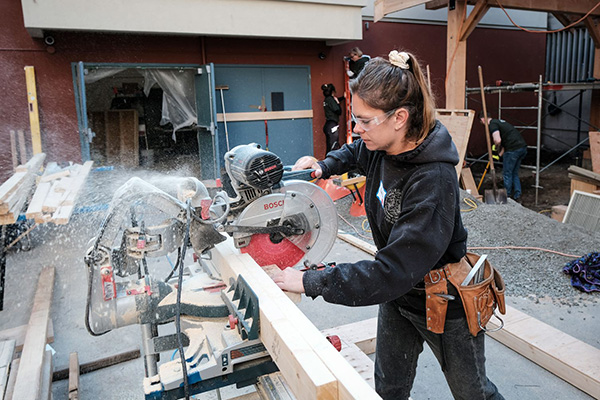 "Now, it's like I feel a lot more accepted. I think my colleagues feel a lot more accepted and it's less of an issue while there still being some problems out there.
"Women in trades are growing but I think it's still around five-and-a-half to six per cent. We need to get to 15 per cent of women on a jobsite and we're not there yet."
Markham-Zantvoort hopes to bolster the importance of having a diverse skilled trades community.
"Our differences make us stronger. So, let's shine a light on what all of us can bring."
As a charity that gives to other charities, Markham-Zantvoort said HeroWork revitalized her relationship with the trades and has the same effect on people who get involved, noting that more than 700 people volunteered for the last project. She referenced the memoir Three Cups of Tea by Greg Mortenson and David Oliver Relin.
"My cup of tea was smashed on the floor," an emotional Markham-Zantvoort said before taking a moment to herself.
"But coming and helping and volunteering, it filled my cup. It gave me the energy to go on the next week and it just fuelled me spiritually," she said.
She said HeroWork gives trade workers the opportunity to give back where they might not usually be able to.
"So many charities will say, 'Just give me a cheque.' I didn't have a cheque to give. So many people don't have a cheque to give. But they have time, they have skills and they have a desire to help and that's big, that's really big. It allows them to get involved."
HeroWork "allows a blue-collar worker to look like a champion and that's rare."
If you are interested in lending your time or skills to HeroWork's spring project, go to https://volunteer.herowork.com/ . You can volunteer as a skilled trade or general labourer.