The Saskatchewan Indian Institute of Technologies (SIIT) is a small training institute handling approximately 2,000 enrolled students annually with 90 to 95 per cent Indigenous, and providing support services for 4,000 more.
But it is punching well above its weight when it comes to outputting graduates with one-third of enrolled students in the trades, mainly construction-related courses.  
"We graduate five to 10 Red Seal journeymen a year," said Dr. Vickie Drover, associate vice-president of operations and advancement.
The process begins by offering career counselling and working with students to achieve goals. Approximately 25 per cent of students enrolled in trades training are women.
The construction trade entry courses include: Class 1A driver training, commercial roofing, concrete forming, construction worker preparation, heavy equipment operator, introduction to pipe insulator, outdoor power equipment repair, residential framing, residential renovation and construction, scaffolding, tri-trades (try carpentry, electrical and plumbing skills), and steel stud and drywall.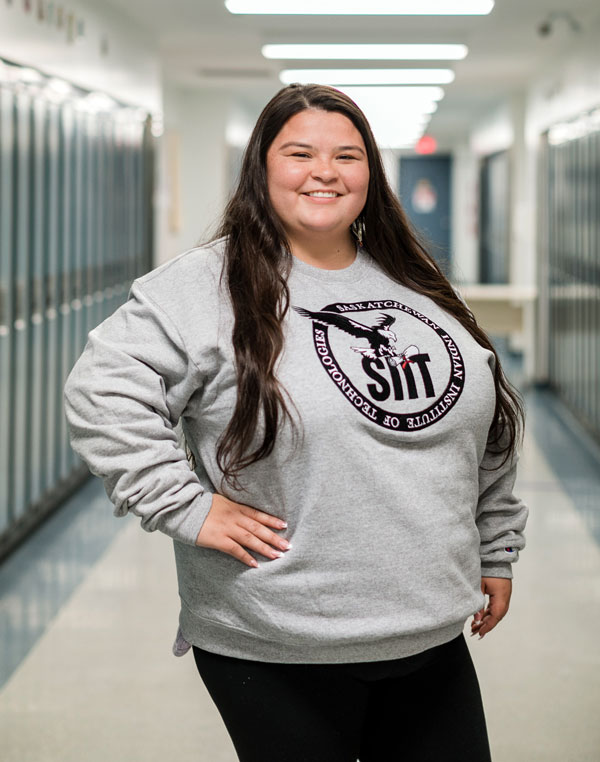 SIIT's trade and industrial diploma and apprenticeship programs include carpentry, electrical applied certification, Indigenous public works and housing management, power engineering, powerline technician preparation and welding. Trade and industrial testing certification courses are test preparation for the Canadian Welding Bureau and carpentry.
The reason SIIT is winning is the game is its extensive wraparound support service for students, which are just as vital as training, said Drover.
The services including an assessment, a career path, linking with employers and finding jobs. This can extend into the student's life. If a program is offered at a facility away from that student's home, the support includes help with food security, housing, funding and child care.
The trade course cost per year ranges from $6,000 to $9,000 and includes books and equipment.  
"We are really supporting the whole pathway and doing away with barriers," said Drover. 
Years of finding the right supports for students, who emerge from a public school system where their confidence is often eroded, is yielding success, said Drover.  
"We have completion rates that are unheard of," she said.
 The SIIT annual report for 2021-22 saw overall institutional completion rates of 65 per cent in 2021 and 2022 for academic, health care programs, and trades. In contrast, a 2023 auditor's report for the Saskatchewan Ministry of Education found within three years of entering Grade 10 only 44.7 per cent of Indigenous students graduated, a figure that is half that of non-Indigenous. It is a figure that also impacts the ability to move into post-secondary training.
Drover said SIIT, whose emblem is a soaring eagle grasping a diploma, counsels the student to attain a goal.
For example, if a student wants to enter a trade and there is a math or academic component, SIIT determines how to provide it rather than turn a student away.
Approximately one-third of the institute's curriculum consists of senior high school courses or bridging courses that help fulfill a prerequisite. Trade entry level courses provide the skills to become work ready, knock on an employer's door and gain an apprenticeship.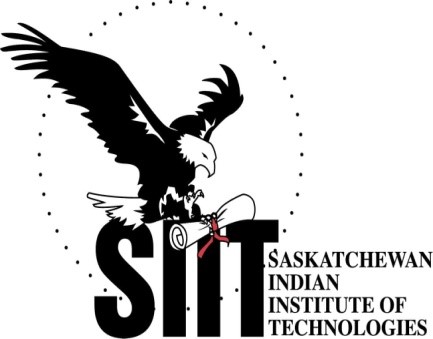 SIIT, formed in 1976 by 74 tribes, remains governed by First Nations and has an extensive community reach.
Fifty per cent of courses are delivered on First Nations reserves, said Drover. There are three campuses, 35 learning centres, two mobile job connection and training units and nine career centres throughout Saskatchewan.
SIIT is the only Saskatchewan Indigenous facility able to issue provincially recognized diplomas and certificates and can transfer credits to other learning institutions.
Drover said the company works with 800 employers in the province including small and large construction companies such as Graham Construction.
"We would like to see more employers take on apprentices," she said, although construction employers have contributed generously to programs supplying awards, funding and equipment.
In March, SIIT received a $30,000 injection from Contractor Connection in partnership with insurance provider SGI Canada.
"We hope that this donation will help SIIT to train a great new group of construction tradespeople so they can thrive in Saskatchewan's construction industry," says Cortney Young, vice-president of Contractor Connection, a contractor network.
Currently the bulk of the student body is local and Indigenous (First Nations and Métis), but its courses are open to all, including those outside the province.
"We have students from all four western provinces," said Drover.