DUNCAN, B.C. – The BC Regional Council of Carpenters (BCRCC) recently trained six Indigenous tradespeople with a four-week introduction to carpentry and formwork program to prepare them to work on the Cowichan District Hospital Replacement Project (CDHRP) in Cowichan, B.C.
All participants were members of local First Nations, including the Cowichan Tribes, a BCRCC release stated.
The course covered jobsite hazard awareness, accident and injury prevention and promoting worksite safety, as well as measuring, marking and layout tools, basic carpentry hand tools, power tools for cutting, shaping, fastening and finishing, as well as drawing interpretation and trades math. The third and fourth weeks of the course involved hands-on training involving wood framing and concrete framework.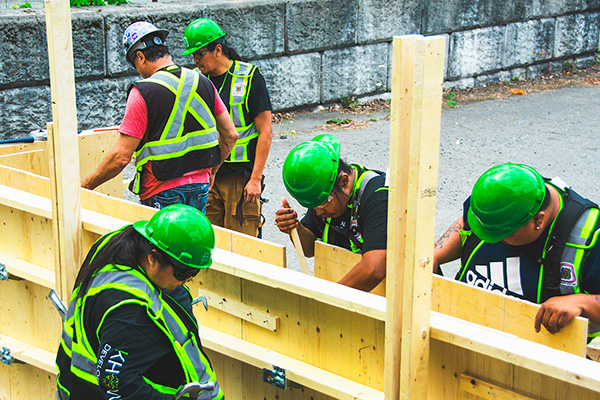 "These introductory courses are often the first of many training courses our members take, so they tend to stick with people as they pursue their careers. Participants have later told me that it's during these introductory courses that they decided that this is what they want to do for a living," BCRCC trainer Tim Bolderson said in the release.
The six course participants began work on the CDHRP on July 17, three days after graduating. The carpentry course was a joint effort by the Carpenters' Regional Council, the Khowutzun Development Corp and the Nutsa'Maat Alliance consisting of Island Health, EllisDon, Parkin Architects, Infrastructure BC, BC Infrastructure Benefits.
The new hospital will be three times as large as the current facility with a capacity for 204 beds and will be the first fully electric hospital in the province. Construction of the estimated $1.45-billion, 607,601-square-foot hospital is expected to be completed in 2026 and ready for patient care in 2027.