Clark Builders is ditching paper questionnaires in favour of QR codes to limit the risk of COVID-19 infection and spread.
Shelley Hassen, director of health, safety and environment for Clark, explained that all company jobsites have altered their check-in stations to use QR codes rather than paper for workers to answer health-related questions. The code, which can be scanned with a cellphone, takes workers to a secure online questionnaire page created in-house by Clark.
The questionnaires, which assess a worker's health, determine if they are allowed access to the site so COVID-19 won't spread to others. The questions ask about symptoms, travel and contact with sick people. If workers answer "yes" they are instructed not to enter the site and to follow-up with their supervisor for further instructions.
"We were having all this paper handled and touched so we decided to get rid of those contact points," Hassen said. "It is now supported at all of our projects."
She said Clark is now looking at other ways it can use QR code technology.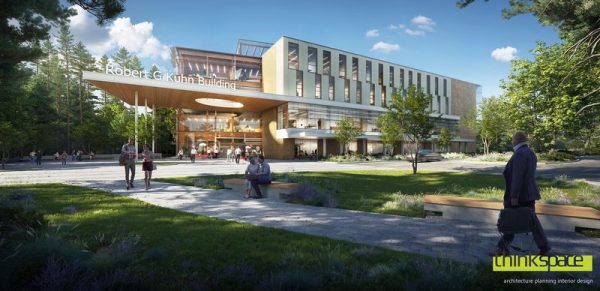 Hassen said the system has been working well so far and Clark has not had a single outbreak on its sites. She said they are rarely seeing "yes" answers on questionnaires because employees have been proactive about not even coming to a site to be assessed if they are feeling ill or have been in contact with someone who is ill.
"When the pandemic hit we rallied together and made our decisions with a people-fist mindset," said Hassen. "The health of our employees came first and we did look at what we could do to provide a safe, healthy work environment so our people could keep working. We put so many expectations on our sites and they stepped up, owned it all and did the right things."
Hassen said that for months Clark has made the questionnaires, hand washing and approved close-contact work mandatory.
But the success of the construction industry shouldn't change efforts, she noted.
"We were successful with it and we were able to keep thousands of people working as other industries were shutting down," said Hassen. "The struggle right now is keeping people at the same heightened awareness level without getting complacent, because the West has done such an amazing job and communities are starting to open up and be less restrictive."
She added that construction companies must now work to maintain the diligence they showed several months ago when the pandemic hit.
"People are starting to feel less threatened by the virus," she said. "But it is still out there."
Follow the author on Twitter @RussellReports.