When Maksym Kadziela, a project co-ordinator for EllisDon, went for an evening walk with his girlfriend Arlyssa McArthur, he didn't want to be gone too long. He had a 4 a.m. bridge inspection to conduct the next day.
"We passed by the seniors home and saw smoke," said Kadziela. "We figured it was a fire and saw an ambulance and fire trucks."
The pair approached the scene, curious if they could be of assistance.
"The smoke got way worse and there was a massive black cloud in the sky," he said.
They began to see nurses and firefighters evacuate.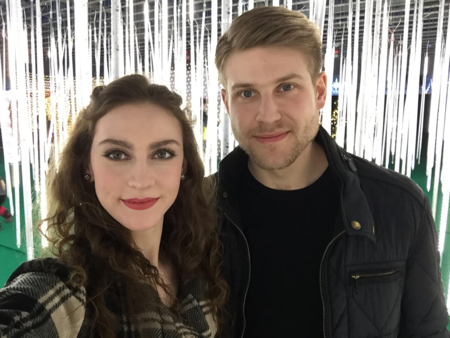 He borrowed McArthur's mask and joined other passersby in helping evacuate the facility in St. Albert near Edmonton.
"I helped carry residents starting from the doorstep and getting them to a safe place but then began going into the buildings and carrying them down several flights of stairs," he said. "It was insane. We heard loud explosions. We could feel the heat and the smoke. Thankfully we got them all out."
McArthur also began to help as the couple rescued oxygen tanks and medical records.
"When we heard everyone was evacuated it was a huge weight off our shoulders," said Kadziela.
Despite spending hours helping evacuate a fire scene, he showed up for work at 4 a.m.
However, he did refrain from operating any heavy machinery due to his lack of sleep and instead observed from the bridge deck.
"We aren't from St. Albert but we enjoy going there for walks," said Kadziela. "But it doesn't matter if it is my community or another. When you see people that need help. You have to help."
Follow the author on Twitter @RussellReports.