For years, the De Novo Treatment Centre in Huntsville, Ont. has been a place for those in the unionized construction industry to seek treatment for their drug and alcohol addiction, but what happens when they walk through those doors?
What does the road to recovery look like?
How do they get there?
The Daily Commercial News reached out to Aaron Sinclair, registered psychotherapist and executive director of the centre, to get some insight on the programs and services provided and what happens when clients graduate the program, leave the facility and begin living in recovery.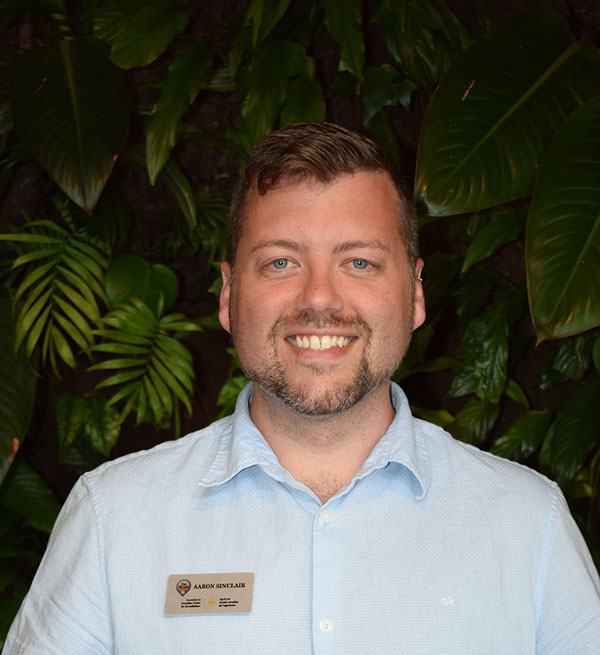 What is the history of the treatment centre? What makes your program different?
In the early 1990s, the construction industry recognized there was a need for such a service as De Novo and so through collaboration between four select locals, De Novo was started. We offer treatment without wait times and our funding model is unique in that local union members and their respective employers fund the programs at De Novo without service fees to the individual.
Which construction associations, unions, groups are you associated with?
We serve male and female unionized construction workers, employers and their families from a range of over 70 local unions and their employer associations in all of the trades.
What specific elements have to be considered when dealing with the trades?
There is a brotherhood/sisterhood here because of the connection to the trades. This creates a very different dynamic in the house — more connection, greater support and familiarity. It's like a family.
In your opinion, why is substance abuse and addiction so prevalent in the construction industry?
We are aware that substance abuse and suicide rates are higher in the construction industry, more than most industries, however, there isn't a great deal of data on this specific topic. Thankfully, the provincial government has funded a research project by the De Novo Treatment Centre that will hopefully provide information on this topic.
What are some of the strategies you provide to help people cope?
Like any attempt to learn new skills, practice is a requirement.
De Novo provides the skills and tools to address client needs through group sessions. We focus on life skills, Stages of Change model, 12 Steps and other proven treatment modalities like cognitive behavioural therapy.
Our main focus is the Minnesota Model (12 Step)… Acknowledging there is a problem and making healthy alterations to our behaviours by practicing things like honesty, courage, integrity and love. The 12 Steps offer a way of life.
Clients are also supported by one-on-one counselling sessions which provide a safe space to process any past trauma or struggles that may be affecting the individual's ability to cope with life situations and to practice some of the new tools that they are being introduced to.
What are some of the specific programs you offer?
The De Novo Treatment Centre's Residential Program is based on the belief that sobriety, which is defined as freedom from all mood-altering substances, is the goal of treatment.
We promote this belief through a 12-step approach to recovery, combined with modules to address life-skills and spiritual growth. Education and program content is presented in group sessions, local meetings or one-on-one sessions with a counsellor.
Upon completion of the program, most clients are encouraged to continue participating in local 12 Step programs, aftercare programs and additional one-on-one counselling.
De Novo offers aftercare programming for clients who have completed the standard program and it is essential in that it allows for clients to stay connected and work toward maintaining and advancing the progress that they make.
De Novo has services offered through a peer-to-peer support network made up of our alumni. We can connect a graduate with someone in their hometown in active recovery that can meet them and guide them in the initial weeks coming out of treatment.
Additionally, programs or services like the family program support the family members and address their concerns which can allow for a healthy support network for the individual struggling with addiction.
Family members live in the addiction even though they are not addicted.
Take us through a day when someone with an addiction comes to the centre. What happens first? What are the next steps?
The admission process is the first part. Admitting the need for help. Clients go through the admission process which includes orientation to De Novo, paperwork, review of the program agreement etc., and then after being welcomed by all, the client is encouraged to take some time to settle in, getting familiar with their surroundings and community.
The first day of programming is light, unless the client wishes to dive in. It is the next day when the programming is full.
Clients wake up, have breakfast, followed by some group sessions with counsellors and potentially a private counselling session. Clients participate in anywhere from one to three group sessions per day and are also offered recreational and fitness activities throughout the week.
What kind of testing do clients have to go through before entering the facility?
They have to have a negative COVID test within a few days and then we test them again when they come in the front door. They also do a drug urine screen when they come in the front door just to make sure that they are at least 72 hours without substances in their system.
What impact has COVID-19 had on De Novo?
COVID has had a huge impact on our agency. The biggest impact would be our capacity because of social distancing and the different COVID protocols. For the first few months testing didn't even exist so masking and sanitizing was the best that we could do.
There were a few periods of time where we had to isolate clients for the 14 days after they came in.
Anyone that works in addiction or mental health knows that isolation is not beneficial. It's got a huge negative impact.
Connecting them with technology and getting them tablets and changing our programming so that we could do some programming through virtual was a big undertaking.
In addition, De Novo has promised to the construction and building trades that we never had wait times and we haven't up until COVID. Because of the social distancing and the capacity limitation, we were struggling with wait times which is uncommon for us.
We had to put strategies in place to try and serve our clients as quickly as possible and as effectively as possible.
What's the most rewarding aspects of watching people go through the program?
The positive impact of the program and the positive change that clients see in themselves from their efforts.
We get a great deal of positive comments from our clients and families, anything from "this counsellor was fantastic," to "this place saved my life." Once in a while we also receive some constructive feedback which is helpful for quality improvements.
Is there any advice you have for people who are thinking about seeking help?
We understand that the initial phone call to reach out is sometimes the hardest part. After someone picks up the 10 pound phone though, they have just opened the door to the best gift they could have ever given themselves — a new beginning. Regardless of how scary at first, we are here to help, one step at a time.
Watch for more stories as part of the third instalment of our Cracks in the Foundation: Mental Health, Substance Use and Construction series continues this week.
Follow the author on Twitter @DCN_Angela.