When it comes to mental health and safety, communication is king.
This week marks Mental Health Week and Construction Safety Week with some industry leaders putting the importance of strong communication front and centre.
While communication may seem like a broad term, it has several specific applications when dealing with mental health and safety.
For Mike Martens, president of the newly-founded Alberta Independent Contractors and Businesses Association (ICBA), communication is about ensuring employees are aware of the benefits and resources they have access to.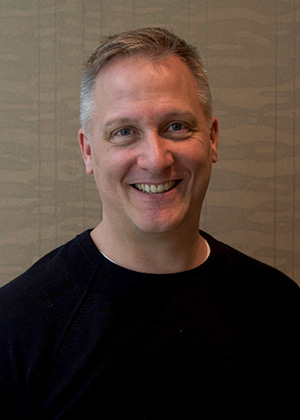 "You can have all the best resources in the world, but it doesn't matter if people aren't aware of them," Martens told the Journal of Commerce.
He encouraged employers to take some time this week to make sure their employees know what resources their company has available.
"A big part of wellness training is to help people who work for construction companies understand that they have benefits. Just being aware that you have access to these great resources is important," he said.
"Some companies even have internal resource awareness programs and that's such a big thing."
But even when employees do know about the resources they can access for mental health help, sometimes they are reticent about using them. The remedy to this problem? You guessed it: communication.
Workers need to see there is a measure of safe space available for them to be able to bring their issues forward, Martens said.
"Even if people are aware of the resources available to them, if they don't have the confidence to use them because there's a social stigma to the point where the individual is like, 'I won't use this resource because then everyone will know I've got a problem,' then we need to change that," said Martens.
The problem of stigma is especially prevalent in the construction industry, said Merit Contractors Association Saskatchewan's president Graham Snell.
Breaking down industry stigma that has arisen from "tough guy" tropes is a huge part of increasing mental health in construction and getting workers the help they need and deserve, he said.
"We want to make sure that these big, strong tattooed guys know they have a voice and will be heard and can ask for help; that no one's going to ridicule them and no one's going to make fun of them," Snell said.
"They just need to know that it's safe to open up. All that tough guy, macho, chest-beating stuff, we can put all that aside."
The ICBA started a new mental wellness program several years ago with a very clear focus, said ICBA BC President Chris Gardner.
"Make it easy for people to start a conversation about mental health. Remove the stigma, the awkwardness and the embarrassment," Gardner said.
"Because we have a wave of mental health challenges that are overwhelming our entire economy. We can see it in our homes, on our streets, in our businesses.
"We've got to start having those conversations."
Martens said business leaders need to realize investing in worker mental health is tantamount to investing in a businesses' success.
"The healthier you are, the more productive you are going to be. This is a win-win for all of us," Martens said.
Employers need to tell their employees: "We are going to be there for you because we need you to be a great and healthy worker. Your family needs you to be the same. Let's do what it takes to get you healthy and working."
As recently covered by the Journal of Commerce, the ICBA has been hosting mental health focused talks with former NHL goaltender Corey Hirsh across the country.
"Hirsch wrote a book last year called The Save of My Life. We've done over 75 speaking engagements across the country with him. He tells a very compelling story about his journey out of darkness, the depths of darkness, depression and despair to where he is now. He is a very strong advocate for mental health," said Gardner.
Martens said ICBA Alberta is working to host talks with Hirsh in the fall.
"Let's get rid of the stigma. Let's forget about 'not talking about it,' let's talk about it," said Martens.
The Construction Safety Association of Manitoba is hosting a series of webinar's this week to help address challenges around mental health and job safety. To learn more, visit https://www.carm.ca/celebrate-safety-and-health-week-with-free-webinars/.
To access resources from the ICBA for mental health, go to https://icba.ca/wellness-resources/.