Thirty-four-year-old building contractor Adam Corneil cringes at the sight of roofing, siding, wood and other materials stacked in a pile after a building demolition.
"I have a hard time believing someone can look at that and think it is the way we're going to take buildings down moving forward," he says. "I like to say, 'It is not waste, it is just wasted.'"
Corneil operates Vancouver-based Unbuilders Deconstruction which takes a different tack to demolition. The work is done by hand and the wood frame is carefully salvaged for reuse.
"Tens of millions of dollars of lumber are purchased every day in this country," he explains. "The fact we're just shredding it (old wood structures) up and burning it is completely irrational in my mind."
Corneil, also owner of Naturally Crafted Contracting Ltd., is out to show there is a cost-competitive alternative to traditional demolition.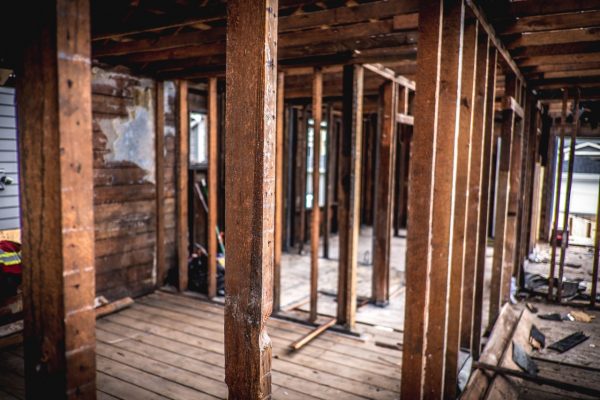 In recent years, he has consulted with the City of Vancouver on amendments to its green demolition bylaw which now requires demolition contractors to recycle 75 per cent of the weight of pre-1950 home teardowns. Heritage homes demolished must meet a 90 per cent target.
"The city is hoping to have companies like mine come on board where the wood is actually salvaged…feeding it back into the supply chain where it is upcycled."
A certified Passive House builder, he says old-growth Douglas Fir lumber was used in B.C. homes as late as the 1970s.
"The grain is really tight," he says. "The wood is about three times stronger than the standard SPF lumber you buy off the shelf today."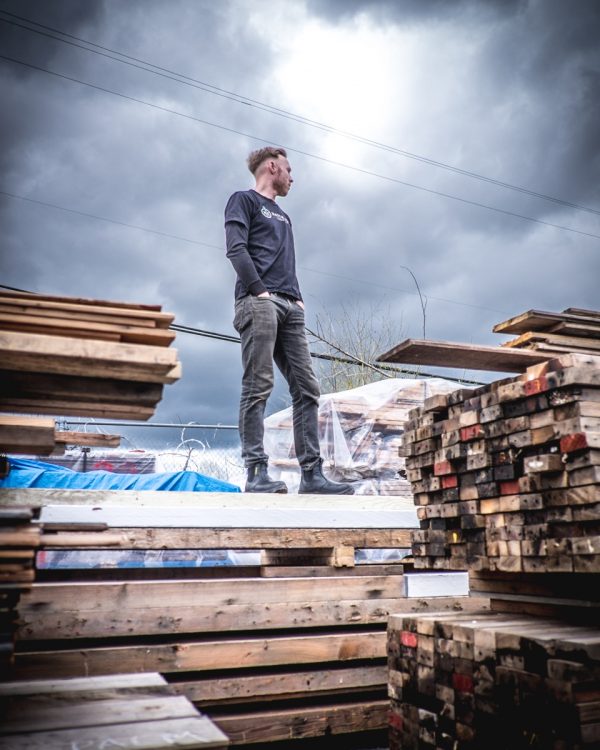 He adds rough sawn and dimensional lumber in pre-1920s homes can be worth four to five times the price of today's SPF products.
Wood that is recycled, rather than salvaged, he points out, might typically be burned as biomass to produce energy.
"That is one step above landfill, but it still is the second lowest yield for the wood," he says.
Corneil's aim is to collaborate, rather than compete, with traditional demolition contractors, letting them take down a building to the wood frame.
"We need those demolition and excavation companies. We just need to add a (demolition) step in that process."
Unbuilders novel approach goes over well with building owners because even though the takedown adds up to a week to the demolition process, owners are compensated through tax receipts for the appraised value of the wood and other salvageable items, including kitchen and bath appliances and fixtures.
"In general, our service cost ranges from 30 to 50 per cent more than a machine demo but after the homeowner takes the tax receipt into account it always drives the final price (they pay) lower than the price of traditional demolition," he says.  
The materials are donated to Habitat for Humanity and ReUse.
He says owners choosing the green demo alternative should be praised because materials donated help build affordable housing. Furthermore, by eliminating waste they are helping to create a healthier planet.
What Corneil and his crew (expected to peak at 15 this spring) are doing is not new.
Prior to the Second World War, many buildings were deconstructed "down to the nails for reuse." Post-war boom times saw a rise in wholesale teardowns by machine.
The tide might be starting to turn, however, says Corneil, suggesting that more owners are looking beyond bottom line economics to "a triple bottom line: profits, planet and people."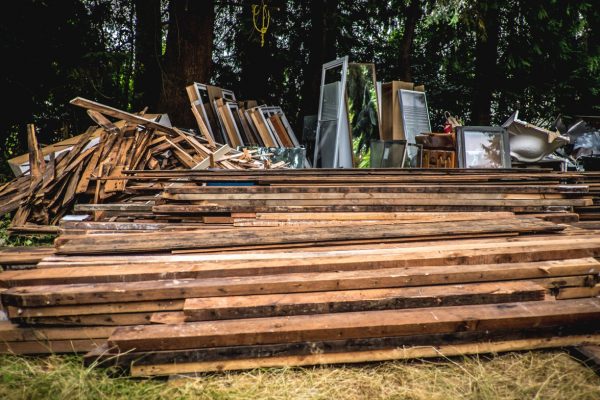 Government is also playing a role.
Metro Vancouver requires all drywall and plaster to be eliminated from the traditional waste stream, forcing contractors to hand remove it prior to wholescale demolition with heavy equipment.
"Now the only difference between us and traditional demolition here is the (wood) frame," he says.
He says while the City of Vancouver's green demolition program applies only to residential, the municipal government is looking at including industrial and commercial buildings.
It is a positive step and one that could be lucrative for the demolition industry.
"Warehouses here have big beautiful timber that is even more valuable than the wood in houses," he states.
For Corneil, who sees the salvage and reuse industry spreading in Canada as more municipalities and regions tighten waste objectives, expansion of his business into Toronto is a goal.
But that won't happen overnight.
"We really want to show that deconstruction is a viable business…before we look to expand," he says. "I would love to see companies that do traditional demos eventually get to the point of training their crews in this capacity."