Researchers at the University of British Columbia (UBC) can't tell you when "the big one" will shake the Lower Mainland, but they can tell you how the campus will perform during an earthquake and what needs to be done to prepare after an exhaustive, two-year study.
Jennifer Sanguinetti, mechanical engineer and managing director of infrastructure development at UBC, explained the university has been working on seismic planning, research and retrofitting since 1994 when detailed assessments were completed for all campus buildings.
The buildings were then re-evaluated in 2012. However, as the engineering world has evolved, so too has thinking on seismic risk.
"We realized that there were a few things that were out of date in terms of understanding the science of seismic risk in the Lower Mainland," said Sanguinetti. "We see this in recent building codes which have changed their seismic treatment requirements."
She added the school wanted to make sure it was completing necessary seismic work as quickly as possible and in a cost-effective order.
"We are a big place, an active place, there is a lot going on here," she said. "We always want to have our foot on the accelerator."
The school also recognized that the thinking around seismic risk had changed to include saving structures.
"It used to be that people used to just look at code compliance, but they just focused on life safety," said Sanguinetti. "Of course, that is super important. You basically just get people out alive, but you don't necessarily have a functioning building to come back to. We wanted to look at how we were going to able to keep on functioning in the aftermath of a seismic event."
Working with Carlos Ventura, a civil engineering professor and director of the Earthquake Engineering Research Facility, Sanguinetti and the team created state-of-the-art three-dimensional structural models and assessed the material properties of 18 buildings classified as high-risk on the school's Vancouver site.
The consultant team then tested those models under 11 ground motion scenarios, reflecting a one-in-975-year seismic event, varying the epicentre distance from the campus and the type of earthquake possible at each of those locations.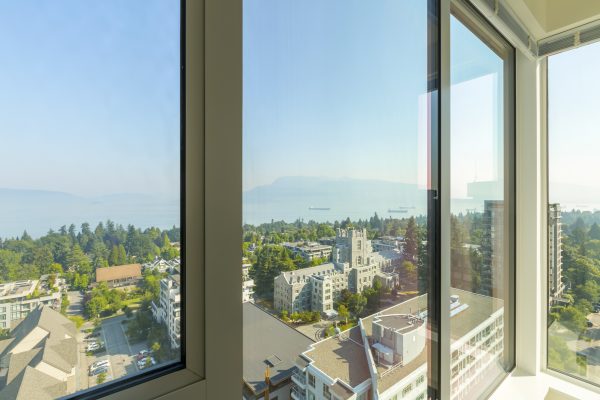 Engineering feasibility studies were then prepared by RJC Structural Engineering Ltd. to provide an understanding of the specific measures required to bring the buildings to a current standard of seismic safety.
Sanguinetti called the process an art as well as a science.
"Buildings are complex beasts," she said. "If you are going to have a failure it doesn't happen uniformly. There are certain weak points. What we have been able to do is figure out where those weak points are."
She explained the modelling and testing allowed the team to isolate the structural elements of each building and understand them.
"We are able to now understand the risks in a more detailed and holistic way than we would have otherwise," she said.
The research produced a 20-year seismic resiliency plan that Sanguinetti said is still notional at this stage.
The report was presented to the UBC Board of Governors on Feb. 12. It will need to be implemented within UBC's existing capital planning process before a concrete timeline can be established.
According to the study, the Woodward Biomedical Library, Museum of Anthropology and the Anthropology and Sociology Building are top priorities when considering cost and effectiveness of reducing fatalities.
"We want our campus community to know that we are doing this work and that we take this very seriously and that it's a really top priority," Sanguinetti said.