VANCOUVER — A Vancouver landmark may soon have a new neighbour.
The Vancouver Heritage Commission received an inquiry on Feb. 25 to retain and conserve the Holy Rosary Cathedral on 646 Richards St. in downtown Vancouver and to further develop a portion of the site currently occupied by an existing rectory and youth activity centre.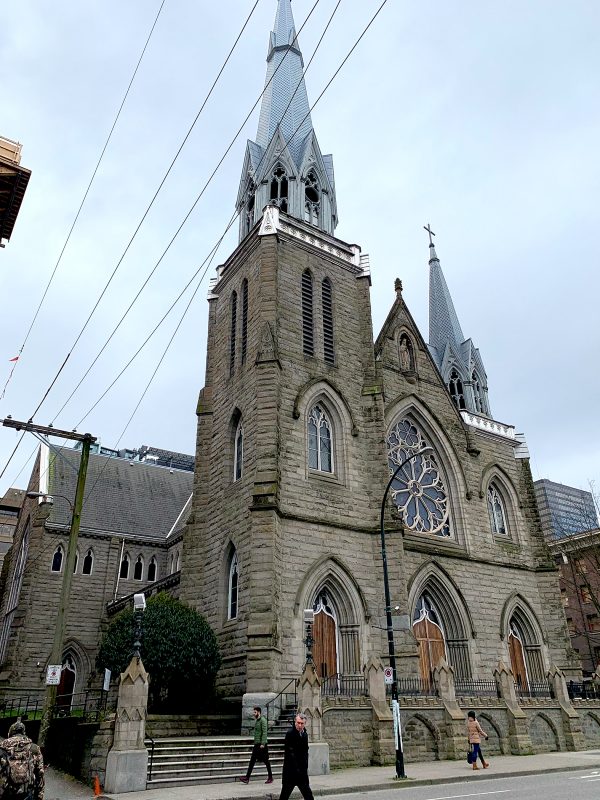 While the cathedral would remain, the other two structures would be demolished and a new 18-storey commercial tower would be built with an extra five storeys at the base of the building for 36,000 square feet of added church activity space.
The proposal would seismically and structurally upgrade the cathedral, including conservation of historical masonry and metalwork, roof replacement, window rehabilitation, stained-glass preservation and related interior work. The southwest cathedral wall/facade would also be restored.
A link between the church and the new activity space would be maintained through a P1 level connection along with a glass connection at surface level across the lane.
The applicants for the project were Stantec Architecture Ltd., Wall Financial, Glotman-Simpson Consulting Engineers and Robert Lemon, an architect and heritage consultant.
"The proposed design development of the new tower creates a compatible background for the existing elaborate architecture of the cathedral. The shaping of the roof also contributes to reducing the scale of the new development creating a better proportion in relation to the Church building," states a report.
The cathedral is an "A" category property in the Vancouver Heritage Register, but the rosary hall has not been deemed to have heritage value.