A new code change is pushing wood engineering forward in Vancouver and beyond.
With the City of Vancouver's recent decision to allow commercial and residential tall wood buildings up to 12 storeys, Fast + Epp structural engineers is branching out with new projects that push wood design forward while taking advantage of the material's strengths.
One such project is 2150 Keith Drive, a 10-storey commercial office located in Vancouver which Fast + Epp associate Robert Jackson said is a much different project than Brock Commons, the groundbreaking residential skyscraper built on the University of British Columbia campus for which Fast + Epp was the structural engineer of record.
"It's a fundamentally different project. Office space needs a bigger column grid compared to multi-unit residential," Jackson said.
The structure also employs extensive exposed wood, he said, "because we're looking to create a warm esthetic for the office space and the tenants.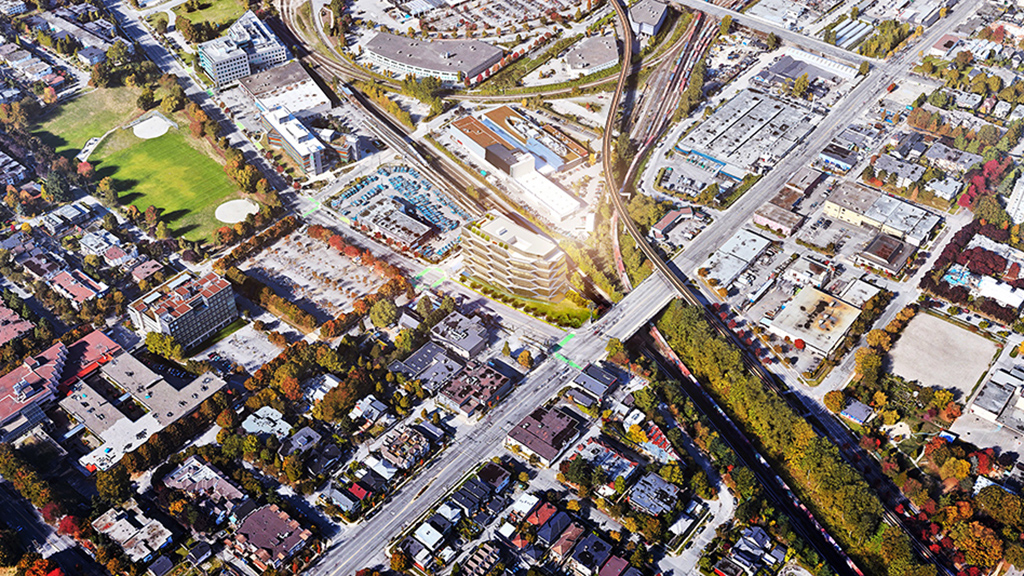 "It also has a flush beamless system and no drop beams in the floor plate makes for easy mechanical distribution and was a key success to the job," Jackson said.
A grant from Natural Resources Canada allowed the firm to, "push what you can do with tall timber buildings at no expense to the owner," he added. "It let us test and try new things."
The building uses a timber-based seismic resisting system that Jackson said is "one of the tallest timber-based seismic systems in North America, if not the world." 
"As part of that system we use cross-laminated timber (CLT) shear walls and timber brace frames. We're doing testing associated with that with beam to column connectors called megants to see if they can withstand inter-storey drift," he said.
Timber buildings are much lighter than concrete so they are good candidates for going taller in seismic regions, he added, but extensive testing was deployed to make sure the material could withstand a seismic event.
"It's a big testing rig with PhD level stuff involved but we team up with universities that have structural testing (capabilities) in place," Jackson said.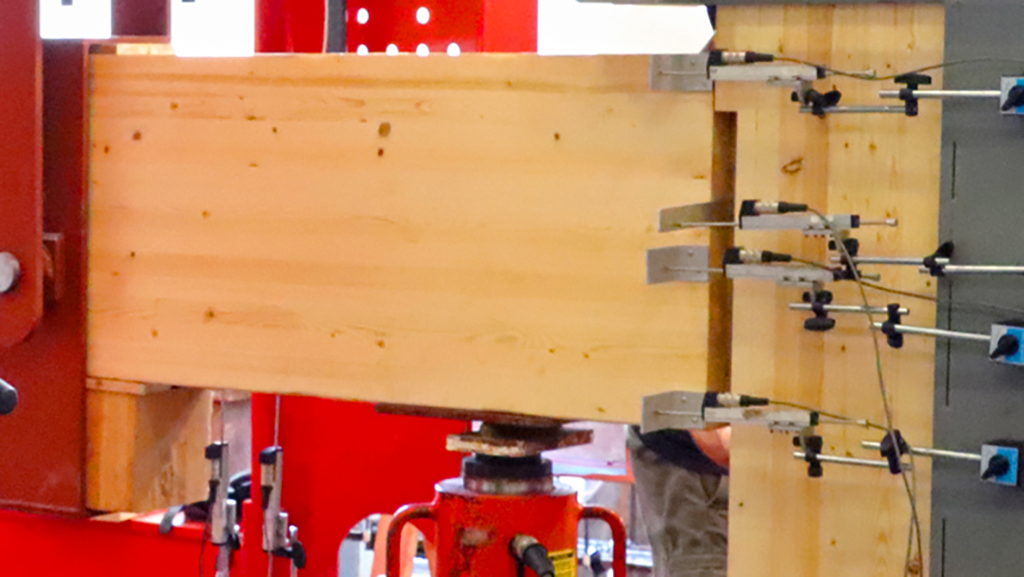 Previously Fast + Epp has worked with FPInnovations on testing but for the 2150 Keith Drive project they engaged with Queens University in Ontario.
The testing program aims to establish the rotational capacity of the project specific megant concealed beam hanger to ensure gravity connections are able to withstand the movement a tall wood building would experience in a seismic event, a Fast + Epp release added.
The Vancouver School Board (VSB) is also engaging in wood-centred construction for new schools with two mass-timber based schools about to go into construction and more planned, Jackson said.
Fast + Epp, Thinkspace Architecture and Interior Design, WoodWORKS! BC and the VSB have also collaborated to create a design and construction guide for mass-timber schools including a range of construction options from light wood-frame to mass timber.
Before the local code change, Jackson said, building mass timber structures involved significant input from code consultants and alternative solutions were also submitted for possible approval.
"The new code provisions certainly provide a much nicer path to getting more projects realized," he said.
Vancouver has "led the charge with all things timber" but progress is being made across North America particularly in California and Washington State as well as Toronto.
Wood-based buildings still come at a premium compared to concrete and other materials, Jackson said, but the potential benefits require a shift in perspective.
"Cost is still a major factor in deciding to go with mass timber, but people realize the schedule benefits and they're seeing competition between U.S. and Canadian suppliers is less of an issue than five years ago," he said.
"The most successful projects have early owner commitment to the idea along with early trade and contractor input on pricing, so we can make value-based engineering decisions on the fly instead of engineering decisions at the end."