FARGO, N.D.—North American Construction Group Ltd. (NACG) and its partners Acciona and Shikun & Binui have announced their long-term involvement in a U.S. flood mitigation project.
The US$2.75-billion project in North Dakota includes operations and maintenance for a 30-mile river diversion channel around the Fargo-Moorhead-West Fargo metro area and will carry stormwater from the Red River away from population centres.
The project team's proposal was selected by the Metro Flood Diversion Authority of Fargo-Moorhead. The international team of NACG, Acciona, and Shikun & Binui are now tasked with the design, construction, financing, operation and maintenance of the flood diversion canal. The group will operate and maintain the facility for a period of 29 years following completion of the project. The consortium members are operating as the Red River Valley Alliance.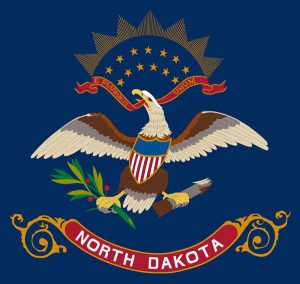 It is the largest infrastructure project in NACG's history. The Alberta-based company anticipates its share of the project revenue will be approximately C$600 million over the term of the contract.
"This project is a major milestone in the progress of our corporate strategy for diversification and sustainability and clearly demonstrates our continued ability to deliver on that strategy," said Joe Lambert, NACG president and CEO. "The strength and experience of our lead partners combined with our ability to safely and efficiently execute the earth works scope gives us high confidence in overall project success."
The need for the Fargo-Moorhead Floodwater Diversion Project came from studies following the historic Red River Flood of 1997. The diversion canal is a considered a climate change mitigation project intended to address the threat of so-called 100-year floods. Once completed, it will protect more than 235,000 people in major population centres between Fargo and Moorhead from catastrophic flooding and loss of property. Financial close is expected later in the year.
"After five years of project tender process, NACG is very excited to get to work with our partners and clients to do what we do best, safely and efficiently deliver projects that exceed customer expectation," said Lambert.
NACG and its partners will be responsible for the construction of the 30-mile river diversion channel. The contract includes the construction of the diversion channel and associated infrastructure including bridges, rail crossings and aqueducts.