The Daily Commercial News and Journal of Commerce recently partnered with ReNew Canada Magazine to provide a glimpse into this year's Top100 Projects report, which will be officially unveiled in the new year.
The Construction Record podcast featured ReNew Magazine editor John Tenpenny in a three-part interview series that shed light on some prominent trends that emerged this year for both Eastern and Western Canada. This article summarizes some of those themes.
ReNew Canada's annual Top100 Projects report, published annually since 2007, lists the biggest infrastructure investments underway across Canada.
It ranks the largest public infrastructure projects in the country by dollar investment, with input from project owners, governments, crown corporations and dozens upon dozens of project delivery teams including engineers, architects, environmental consultants, lawyers, insurance and risk management, financiers and many more.
The value of the Top100 Projects has risen sharply in recent years primarily due to an increase in multibillion-dollar transit projects, large-scale health care projects and an increase in DBFOM contracts for large-scale construction.
Since 2017, the assets listed under development on the Top100 Projects report have risen from $161.3 billion to $253.8 billion in 2021 and a record-setting amount for the 2022 report.
In light of the COVID-19 global pandemic, there have been delays, innovations and advancements in the progress of Canada's most important infrastructure projects meant to improve the quality of our health care, energy, education, transportation, culture, transit and water assets from coast to coast. More than half (59) of the projects on the 2022 list are valued at $1 billion or more, and transit projects make up the largest share of the overall total, topping $120 billion.
LRT projects claim over half (51 per cent) of the transit total, with rail (25 per cent), subways (17 per cent) and BRT (seven per cent) rounding out the list.
Environmental concerns are part of what is driving government investments in this sector, so, it's no surprise that where we've seen the highest level of megaproject investment recently has been in transit.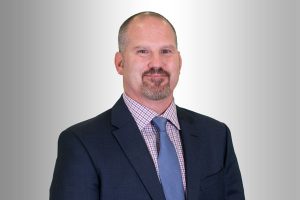 Governments have committed to infrastructure investments that focus on climate change and environmental considerations. And transit projects aim to cut the number of cars on the roads and reduce emissions.
Canada's goal of moving to net-zero emissions by 2050 is also driving investments in the energy sector, particularly in electricity. It's been estimated that $1.7 trillion of investment is needed to reach Canada's Paris Agreement targets.
If we need two to three times the amount of clean power by 2050, the pace of investment and the pace of building is going to be unprecedented.
Health care is another sector that continues to grow. The 2021 Top100 Projects listed 13 health care projects and that number climbed to 17 for the 2022 projects report.
Currently, there is a robust pipeline of health care projects in Ontario, B.C. and Quebec, with some big projects in the pipeline in other parts of the country, including Alberta.
Currently Infrastructure BC has numerous hospital projects in development, including St. Paul's in downtown Vancouver and the Royal Columbian redevelopment project in New Westminster.
"In addition to our breakneck acute construction program, we're looking at primary care facilities and capital that we can use to help reduce our ongoing health care costs," says Jeff Good, vice-president, health and social infrastructure at Infrastructure BC.
"The province has an acute care cost reduction program and part of that program is looking at making sure people are going to the right facility based on their health care needs."
According to Good, there has been a sort of augmentation in some of the capital delivery to help with the health care costs that are close to 50 per cent of the province's annual budget.
Don't forget to join us Feb. 22 for our annual Top100 Projects Key Players and Owners Dinner in Toronto to enjoy a high-powered evening of panels, networking and dialogue with your colleagues and hundreds of other owners, constructors and engineers building infrastructure in Canada.
To hear more about ReNew Canada Magazine's Top100 Projects, click the following links to listen to Part One, Part Two and Part Three of The Construction Record podcast special series.