The Cement Association of Canada (CAC) has released an action plan towards achieving its goal of 40 per cent emissions reduction by 2030 then continuing towards net-zero by 2050.
The action plan, called Concrete Zero, contains five priority commitments including eliminating the use of coal and petroleum coke as fuel sources for clinker production, reducing the volume of clinker used to produce cement, and working towards integrating carbon capture, utilization and storage (CCUS) into the operations of its five members.
CAC president and CEO Adam Auer said the plan is to target the "low-hanging fruit" to achieve relatively easy but significant progress toward 2030, 2040 and 2050 goals and in parallel work with partners and government to tackle the more challenging and expensive technologies such as CCUS.
"There's a lot we can do today very confidently with technologies that have been proven and concrete formulations that been proven, and through the R&D and innovation agenda, we expect to be able to (make progress) even more deeply after 2030," he said.
"This is a pretty sophisticated industry with a lot of really smart chemical engineers and other folks who understand the gravity of the climate change challenge and who feel very committed to being part of a solution."
The cement sector is the world's third-largest industrial energy consumer and the second-largest industrial CO2 emitter. It represents about seven per cent of CO2 emissions globally.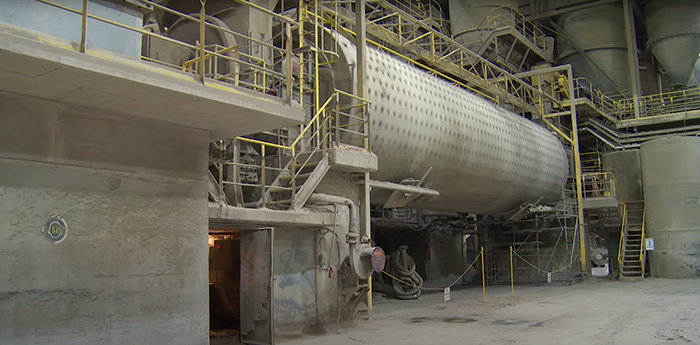 The industry's Roadmap to Net-Zero Carbon by 2050 is a joint government-industry collaboration. The federal government will have to be involved to bring CCUS into play, Auer said, given it's estimated that to build a CCUS plant at a cement facility it will cost between $1 billion and $1.5 billion — the price of two brand-new cement plants, he noted.
"The economics are not quite there yet. That's where we're talking about partnerships with government to not only help finance those first commercialization opportunities, but also to help start to move the market, create that demand in the market for those ultra-low carbon products that may have cost implications attached to them."
Additionally, the government's low-carbon procurement strategy addresses building materials and in fact, Auer pointed out, the first green procurement standard adopted by the federal government is for low-carbon concrete.
"That's something that we worked very collaboratively with them on and it showcases our willingness to be a first mover, a leader, in this space."
Among the five priority areas, Auer said switching fuels is include among the low-hanging fruit although Canada is well behind Europe in using alternative fuels. 
"It's absolutely achievable. There's no technological barrier."
Canada is also lagging compared to Europe in its use of low-carbon Portland limestone cement but over the next decade, Auer said, "The notion of reducing the amount of clinker in cement, reducing the amount of cement in concrete, there's a lot that we can do here."
Another priority is increasing the use of supplementary cementitious materials in the form of fly ash and ground granulated blast-furnace slag. The fifth is advocating for performance-based codes, standards and specifications, procurement policies and increased material efficiency in construction.
"There's actually been studies in North America that show that you could get about 40 or more per cent reduction in the carbon intensity of your building materials, not just concrete but also steel and aluminum and insulation and others, for a cost premium of less than one per cent," Auer said. "So you can get significant reductions today with really no additional costs."
But the costs beyond that, he said, have not yet been calculated with any certainty.
Auer said the carbon-zero initiative is more than just a commitment of the big five cement manufacturers — Ash Grove, Federal White, Lafarge Canada, Heidelberg and St Marys — it's industry wide including concrete producers, ready-mix, precast, block and masonry. It's a huge industry representing two-third of the materials used in construction, he pointed out.
"They build the communities that we're all living in. They're building the hospitals, they're building the schools, they're building the public works. And I do think there is this sense of pride that's attached to that.
"So, when we think about the impacts that that work is having on the world in terms of climate change, there's just a natural culture within the industry to want to want to respond with solutions."