Construction managers at the British Columbia Institute of Technology campus are getting a bird's eye view of work on the health sciences centre thanks to geomatics instructor Eric Saczuk.
Work began on the $89.9 million facility in 2019. The four-storey 9,909-square-metre building is expected to be completed in early 2022. All along the way, Saczuk has been tracking the project's progress.
Every two weeks Saczuk has used a DJI Phantom 4 RTK drone, weighing just over a kilogram, to fly a set route over the site. On each flight it takes more than 200 still images of the project site below. These are then converted into a 3D visualisation that is accurate down to just a few centimetres.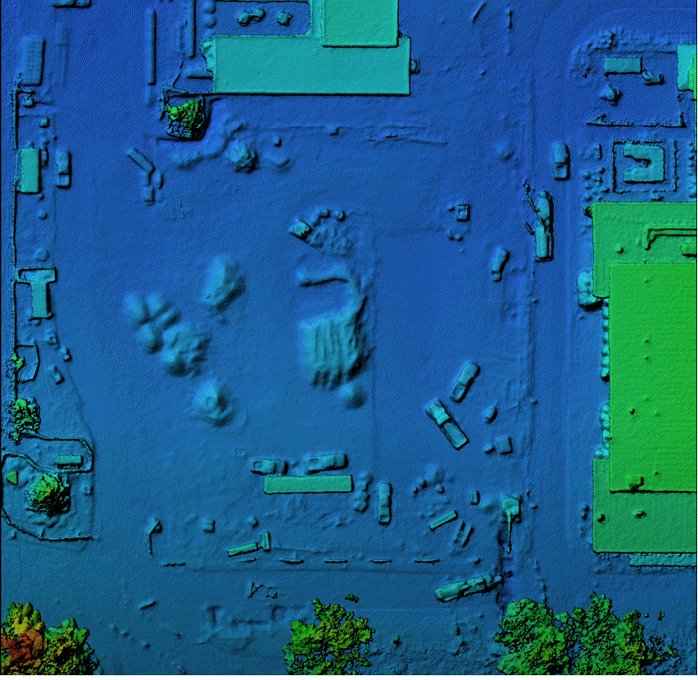 Saczuk explained drone technology is just one tool geomatics experts use to assist construction projects. Geomatics is the science of accurately establishing points on the earth's surface. Saczuk has been using the health sciences project to teach students about the power of geomatics.
Drones can improve safety, efficiency and data availability. The images acquired can be used to quickly generate accurate 3D renderings providing elevation data about features or volume estimates in a safe and timely manner to construction managers.
"It's easy enough to take lots of photos or scan something with a laser and create 3D point clouds but ultimately what does it mean and what is the utility of it?" said Saczuk. "Essentially what we are doing is trying to give the project manager and engineers a more efficient and safer way to get an overview of the project."
This not only can give the project team an idea of the project's status and the location of equipment or materials, it can assist with volumetric data calculations. This can be invaluable when moving large amounts of earth. 
"Geomatics is as old as the world itself," said Saczuk. "When it comes to measuring distances and angles, it goes back thousands of years. Certainly, the country was built on the foundation of surveying forefathers."
But emerging technology has allowed the field to go many steps further. Satellites can image large areas down to centimetre-sized pixels and can provide infrared data, thermal data and other types of imaging the human eye can't see normally.
Saczuk said having the project on campus has been a powerful teaching tool.
"When it comes to the drone work, it feeds directly into labs and lectures in courses and it has been great to have something on site to teach students," he said. 
While drones may be becoming more ubiquitous, Saczuk said geomatics can go beyond it. 
"From what I can see we are moving into the realm of digital twins or something called 'smart city' or 'smart campus,'" he said. "We will use all sorts of different geomatics tools to create completely functional digital twins of ships or buildings."
He added the field is also a great merger of cutting-edge technology and construction, something that could attract new people to the sector. 
"It appeals to people with the techy side with all the gadgets," said Saczuk. "But you also get to spend time in the field and outdoors. It's a great combo of indoor computers skills work and being outside. I think the students we have are passionate about hiking and going outdoors, but also love to use their brain and be challenged on the academic and math side."
Follow the author on Twitter @RussellReports.