Of the nearly 400 million tonnes of plastic waste produced annually around the world, most ends up in landfills. Only nine per cent is recycled, with some individual countries recycling far less than that.
This massive amount of plastic waste represents a gold mine for the construction industry.
A 2022 report from Strategy&, a consulting division of international services firm PwC, says the global building materials sector contributed about 10 per cent of all greenhouse gas (GHG) emissions in 2019. They say increasing the use of recycled plastic in building materials could have a large environmental benefit.
"Recycled plastics can help reduce emissions in two ways. First, they can support enhanced recycling and reuse of existing materials — for example, plastic waste can be used as an ingredient to make 'green' concrete. Second, recycled plastics can be a substitute for high-emissions materials such as brick or steel."
The report says acceptance of plastics as a building material has taken time, largely due to a number of misconceptions that include toxicity in the event of fire. However, PwC says such concerns are countered by the fact that fire fatalities in Western Europe have declined substantially over the past 20 years, whereas the use of plastic in construction has doubled.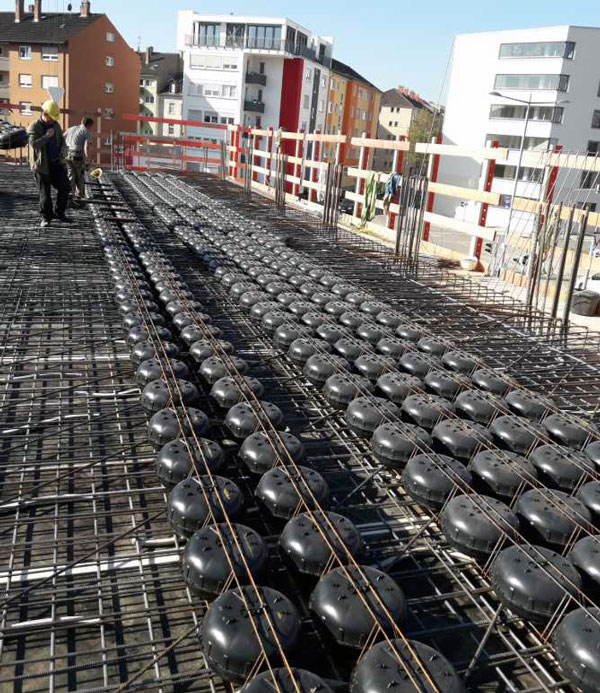 Europe is a world leader in its use of recycled plastics, says PwC.
"Just under half of post-consumer recycled plastic in Europe is now used in building and construction, including bricks, curbstones and fences, whereas about one-fourth is reused in packaging."
The use of plastic in construction materials has several important advantages, the report continues.
"Plastics are easier to transport, handle and install than other materials because of their light weight. They preserve their required mechanical properties for use in construction applications. Building materials made of recycled plastics also have a long shelf life and are easier to recycle than mixed plastics and many other materials."
Plastic has potential beyond being an additive for concrete and a substitute material for bricks.
Ohio-based plastics fabricator Shini USA, lists 10 potential uses for plastic in construction. One might come as a surprise: Structural wood.
Construction management software firm Procore speaks of Rutgers University researchers who have invented a "structural plastic lumber made from recycled plastics like milk containers and coffee cups." The material is reportedly "lighter than steel, longer-lasting than lumber, and strong enough to support 120-tonne locomotives."
In fact, plastic lumber has been used in several U.S. Army applications, including bridges and docks. Procore says more than 1.5 million plastic lumber railway ties have been used across the United States, diverting about 300 million pounds of plastic waste otherwise bound for landfills.
Writing for the BBC's Planet Future newsletter, Brazilian polymeric materials scientist Sibele Cestari, points out not all plastic waste is chemically equal. Some is better suited as shredded filler for asphalt or could be pyrolysed, decomposed through heating, to produce fuel.
"But all polymers are, technologically, 100 per cent recyclable," she writes. "Some of them have the perfect cradle-to-cradle lifecycle: they can be used again and again to produce the same goods. Some plastics can be reused just as they are by shredding an object into flakes, melting it, and reusing."
Any loss of mechanical properties can be recovered by mixing recycled plastic with additives or virgin plastics.
According to a 2022 report from Plastics Europe titled, The Circular Economy for Plastics, the construction industry used close to 25 per cent of all converted plastics across the European Union.
North America is far behind. Greater use and acceptance will take what Cestari calls increased "political will," along with further investments to improve the ratio of plastic waste to reused plastic.
It's likely to happen, at least in the United States. In 2022, the Department of Energy announced $13.4 million in funding for the development of new plastics that are more recyclable and biodegradable.
Given an open mind to new ideas, the construction industry is well-positioned to be a beneficiary of future breakthroughs.
John Bleasby is a Coldwater, Ont.-based freelance writer. Send comments and Inside Innovation column ideas to editor@dailycommercialnews.com