Keeping the spotlight on the need and benefits of public works investment is the objective of the Ontario Public Works Association (OPWA).
Comprised of more than 600 members in both the public and private sectors, the OPWA is a not-for-profit organization which works to enhance the state of infrastructure in the province.
A chapter of the American Public Works Association which has over 30,000 members across the United States and Canada, OPWA's mission statement is to "support those who operate, improve and maintain public works and infrastructure through advocacy, education and member engagement".
That's not an easy task. With the exception of a part-time executive director, the OPWA is an almost exclusively volunteer-managed organization overseen by a 25-person board which meets bi-monthly and an executive which meets on the alternate months.
Since those board directors come from across the province, co-ordinating those meetings and conducting business can be challenging, says OPWA president Ed Dujlovic, who is also the director of infrastructure and development services with the City of Stratford.
"We can and have used video and tele conferences where some members can't make the meetings."
Despite the logistics of geography and the fact members are devoting time above and beyond their professional duties, the association has either launched or partnered with other organizations in a number of endeavours.
An example is its participation in and contribution to the Canadian Public Works Association's Canadian Infrastructure Report Card which assesses the state of municipal infrastructure assets.
Along with other organizations, the OPWA has also lent its voice to the long ongoing campaign to rectify the nation's "infrastructure deficit" and that collective effort has certainly caught the attention of senior levels of government, he says.
An example is the Ontario Community Infrastructure Fund which is "non-application based." In other words, municipalities don't have to earmark funding for a specific project, as long as it used for sewers, roads, bridges and other infrastructure. In 2015 Stratford, Ont. received $200,000, but that is rising to $700,000 this year and will climb to about $1.9 million in 2019, he says.
One of the association's most ambitious and high profile events is its annual conference in January where its' Project of the Year, Innovation, Information Technology, and Supplier/Vendor Maintenance, and personal award winners are announced.
In the Project of the Year Awards there are 14 different categories including Structures $2 to $10 million, Structures to $10 to $50 million, and Structures greater than $50 million.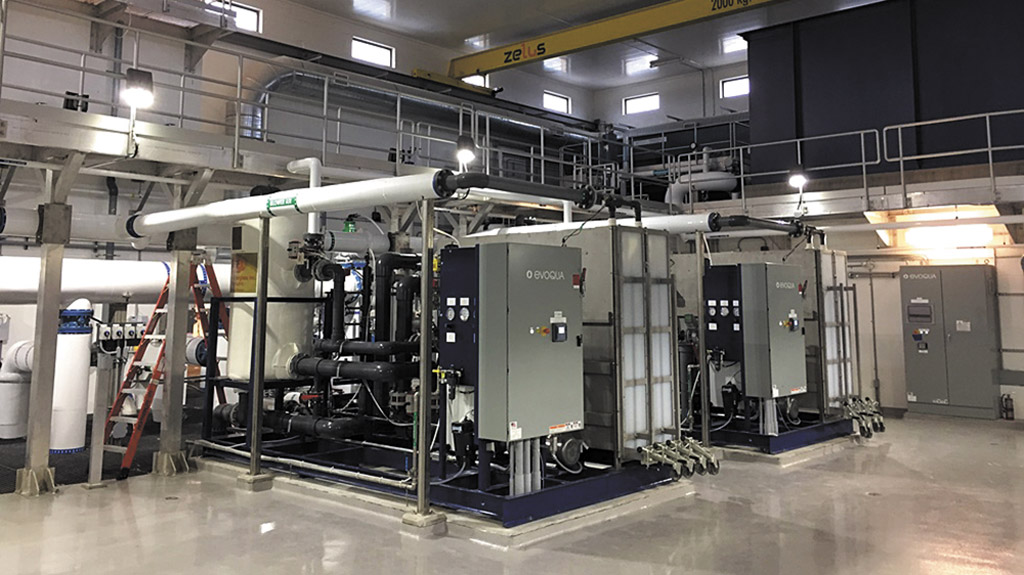 One award at this year's conference, which Dujlovic was "gratified to see", was the selection of the Mohawks of the Bay of Quinte Water Treatment Plant as Project of the Year in the Small Municipalities and Communities division. It was the first time a First Nations community has received the award.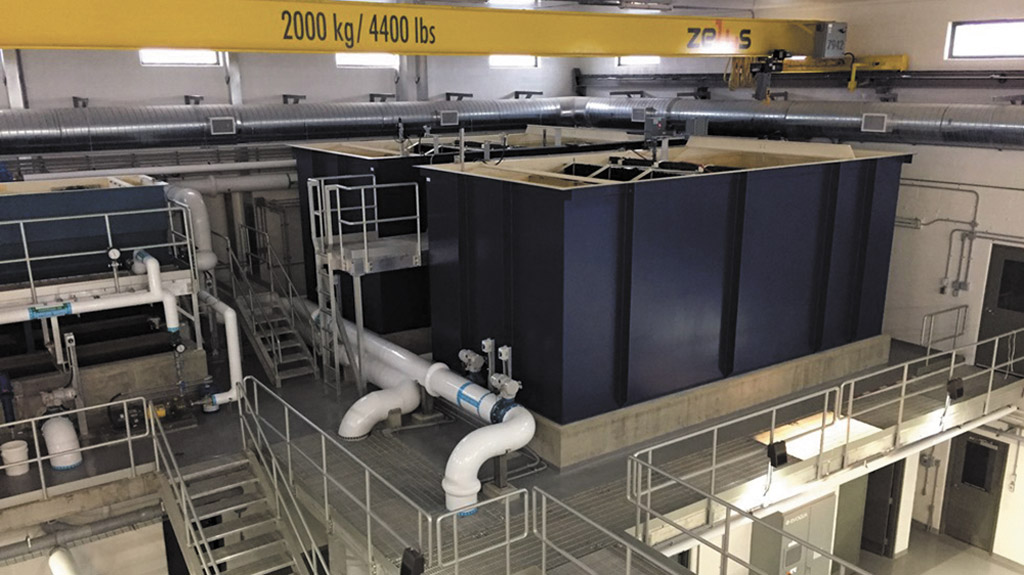 "The community has been trying to get a wastewater treatment plant since 1989 and has been on a boiled water alert since 2008. I don't think too many municipalities would put up with that," says Dujlovic.
Project team members consisted of Mohawks of the Bay of Quinte, Indigenous and Northern Affairs Canada, Ontario First Nations Technical Services Corp., First Nations Engineering Services Ltd, and Colliers Project Leaders, and general contractor PEAK Engineering & Construction.
"Their submission stood out as they used diligent construction management controls, proactive monitoring of the construction site for hazards for worker safety, exceptional community relations, and implementation of controls to protect the natural environment," says OPWA Awards and Recognition Committee chair Adam Lachhman.
The project team had to design around adverse conditions such as algae blooms in the Bay of Quinte and deal with property ownership issues, funding delays and budget restrictions set by Indigenous and Northern Affairs Canada, he says.
In explaining the award program process, Lachhman says it actually begins the previous fall when the OPWA issues a call for nominations and project submission through its website and its email distribution list. Deadline for submissions is Nov.1 and the projects must be sustainably completed within two years of the submission date.
The lead up to the January conference is a rather hectic period for the committee which evaluates the submissions using set criteria such as the use of good construction management techniques, community relations, and/or unusual accomplishments under adverse conditions.
Other determining factors can include quality control, value engineering, innovations, plus time and cost saving techniques.
To ensure impartiality the committee uses pre-determined scoring used to assess each submission and where a conflict of interest might arise, such as a committee member being either directly or indirectly connected to the submitted project, that person has to abstain from evaluating in the specific category, says Lachhman.
Another OPWA initiative and one that is still evolving is its almost brand new Right of Way Committee (ROW). Formerly a subset of another committee, it held its first conference last November which attracted than 250 attendees from municipalities, consulting firms, suppliers, utilities and contractors. Some of the topics included subsurface utility engineering, locates, permitting and new technologies.
"As we urbanize and roads expand right of ways are competing for ever-decreasing spaces," says ROW committee chair Steve Murphy.
Addressing the challenges of increasingly crowded rights of ways requires technical solutions and the implementation of best practices, he says.
In addition, the OPWA also host a number of social events to facilitate industry networking including a ski day, a golf tournament, as well as ones designed to get young professionals more involved in the association, says Dujlovic.