There are storm clouds hanging over the P3 sector in Canada despite a robust pipeline of projects proposed by provincial and federal governments, delegates attending two panel sessions at the recent Association of Consulting Engineering Companies — Canada (ACEC) were told.
Firms such as SNC-Lavalin, Skanska and Granite Construction are withdrawing from the sector.
Multiple insurers are also backing off and private equity firms are finding better deals south of the border, said panellists Mark Romoff of the Canadian Council for Public-Private Partnerships (CCPPP) and Steve Panciuk, senior vice-president and national engineering practice lead for MARSH Canada.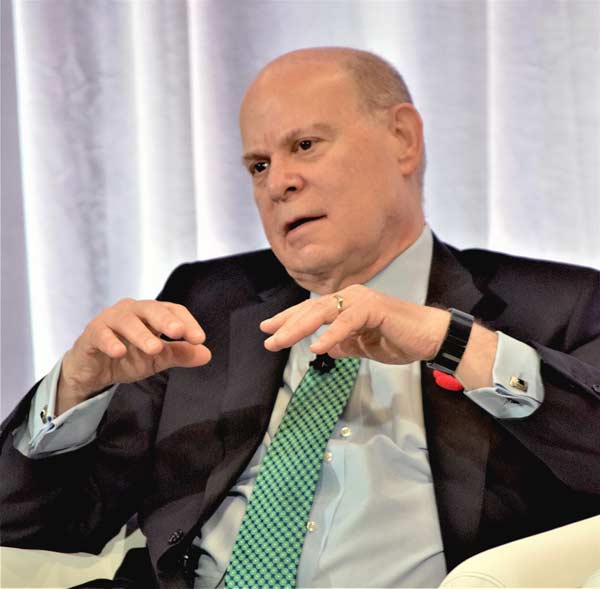 Neither said the situation has reached a critical stage yet but Panciuk said a course correction was due while Romoff, president and CEO of the CCPPP, called the lack of bidders on major projects "worrisome" and said governments and institutions like Infrastructure Ontario (IO) have to "wake up."
"When big companies decide they are not going to play anymore it is an untenable situation," said Romoff.
"One of two things is going to happen. Either there won't be bidders for projects, and they are finding that in some cases you can't get three proposals, which is the norm for an RFP. Or, in other cases, you are awarding contracts to consortia that can't deliver or you will see failures over time. It is a very worrisome scenario."
Panciuk was part of an ACEC panel held Oct. 28 discussing The Evolution of Project Delivery, Contracts and Risk. Romoff contributed to a panel held the next day assigned the theme New Frameworks for the Financing of Major Projects. Increasing private sector pushback against onerous P3 risk transfer provisions in various forms was a continuing theme both days.
Panciuk and Romoff followed up their presentations with comments in interviews.
Panciuk frequently works on the insurance side of P3s. Twenty insurers in the U.K. have pulled out of the large-project insurance space in Canada in recent times, he said, and three or four in Canada have stopped writing projects. However, he said, there are still ample Canadian firms remaining that will write up large projects.
Infrastructure Ontario is on its third iteration of insurers…that is a matter of public record
— Steve Panciuk
MARSH Canada
"In the last 18 months we have seen significant change," he told the delegates, referring to the insurance issue.
"Someone asked me how the insurance market is changing and I said, daily."
A major issue scaring away insurers was that very large projects are going over budget or are late, Panciuk indicated. The Champlain Bridge was late, the Gordie Howe Bridge will go over the initial targeted budget by a significant amount and LRT projects are also a problem.
Romoff noted the insurance sector is also skittish due to rising costs associated with climate change and cyber security.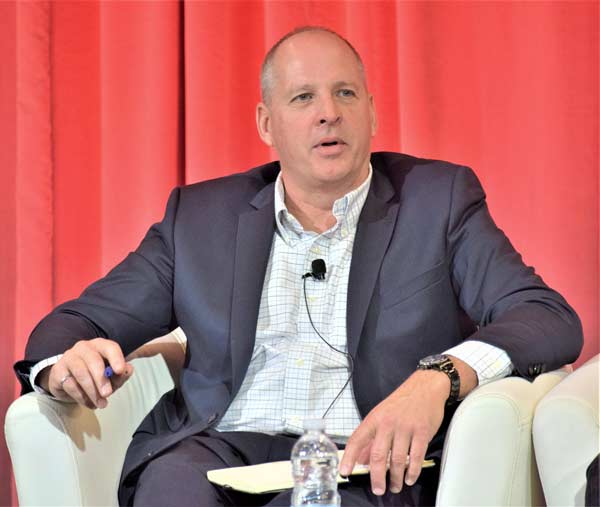 "If we go back 10 or 15 years there were very successful projects that were good for all the stakeholders, the design-builder, the consultants, the owners," said Panciuk. "Recently, we have seen some less than outstanding results…And we have seen some large claims.
"Infrastructure Ontario is on its third iteration of insurers…that is a matter of public record.
"I would be very interested to see where that goes next."
For various reasons, Panciuk said, one large public project in Alberta recently had no bidders and a big hospital project in British Columbia had only one.
The pendulum has swung too far on risk, Romoff said, with more or bigger risks emerging on top of the typical risks that agencies like IO have routinely passed on to private bidders.
He cited utilities risk as an example.
"You need to relocate utilities," Romoff said, referring to large transit projects. "Traditionally, government had that responsibility and they took care of that end, but what's happening now, they have been turning that responsibility and risk over to the private sector and that is harder work for the private sector. Governments can manage that better. And it is more appropriate that that risk should rest with government."
The lack of bidders is the result of a combination of factors, Romoff said. Major construction firms are not willing to take on so much risk while bidding low, and they are not going to bid on large projects until terms and conditions change.
"It is not like they are out of business forever. But I think the governments, as they rethink their procurement processes and adjust their approach in order to be more sensitive to those realities, you'll see that from the contractors' perspective, their interest will be renewed," he said.
IO is fully aware of many of the P3 procurement concerns raised at the ACEC conference and has responded with recent reforms and is also preparing policy responses following its recent market sounding exercise, Romoff said. He said he expects Minister of Infrastructure Laurie Scott to lay out new policies for IO procurement at the upcoming CCPPP conference in Toronto Nov. 18-19.