After cancelling its 2020 conference and holding two years of virtual meetings and events in response to COVID-19, the Ontario Association of Architects (OAA) is getting ready for an in-person three day conference in May, which will also be online.
A busy program will mark the Inspiring Climate Action Conference, including its Celebration of Excellence May 12 at the Toronto Event Centre where the OAA will officially recognize the eight project recipients of its 2022 Design Excellence Awards.
The awards are offered biennially and the 2022 list includes projects ranging from a performing hall in Texas to a library in the small Ontario town of Stayner.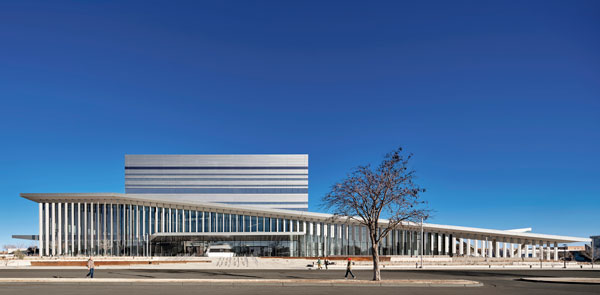 Chosen by a jury of design experts who first narrowed 80 eligible submissions into a list of 17 finalists, the projects were judged on criteria such as context, sustainability, good design, good business and legacy.
The award winners are:
Buddy Holly Hall of Performing Arts and Sciences in Lubbock, Texas by Diamond and Schmitt Architects Incorporated (design architect), Parkhill (architect of record) and MWM Architects, Inc. (associate architect).
Centennial College Downsview Campus Centre for Aerospace and Aviation (Toronto) by MacLennan Jaunkalns Miller Architects Ltd. (MJMA) in association with Stantec Architecture Ltd.
Clearview Public Library, Stayner Branch in (Stayner, Ont.) by Lebel & Bouliane Inc.
The Springdale Library and Komagata Maru Park (Brampton, Ont.) by RDH Architects Inc.
Tile House (Toronto) by Kohn Shnier Architects.
Tom Patterson Theatre in Stratford, Ont. by Hariri Pontarini Architects.
Tommy Thompson Park Entrance Pavilion (Toronto) by DTAH Architects Limited.
University College Revitalization (Toronto) by Kohn Shnier Architects in association with E.R.A. Architects Inc.
"I am pleased to be able to share these incredible projects. Individually, they highlight the innovation and skill of their design teams; collectively, they show Ontario's architecture profession has such incredible talent, able to create beautiful, thoughtful, and effective buildings that inspire," says OAA president Susan Speigel.
Although an industry event, the Celebration of Excellence will have some major input from the public.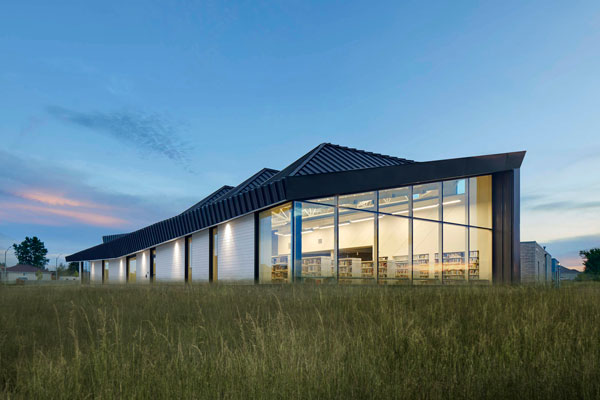 The OAA will be naming the people's choice award, in which the public votes for their favourite project of the eight design winners.
They get to do so via an online poll which started April 5 and closed April 19.
As well, the OAA will also announce which of those projects are the recipients of the Michael V. and Wanda Plachta Award and the Lieutenant Governor's Award for Design Excellence in Architecture.
The first award is for projects under $8 million, while the Lieutenant Governor's Award is only for projects in Ontario.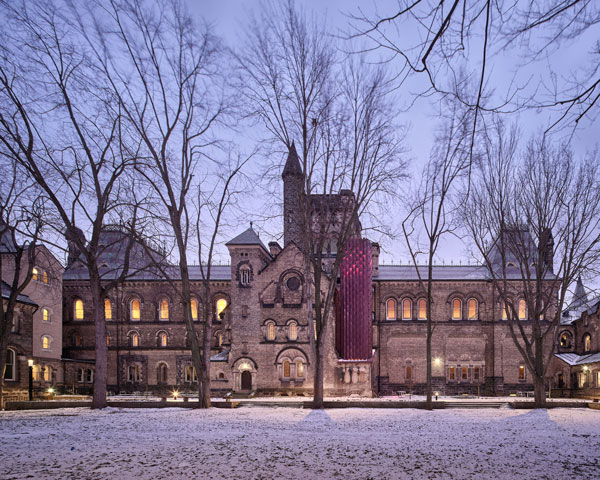 Another highlight of the evening will be showcasing the work of Smart Density, a small Toronto architecture and urban planning firm that won the association's Best Emerging Practice Award.
To be eligible for the award, a firm has to be in practice for no more than six years and one that has "demonstrated a clear vision, well-articulated goals and proven effective strategies that provide a competitive advantage."
Just a day before the Celebration of Excellence, at a special recognition lunch on May 11 at the Beanfield Centre in Toronto, the OAA Service Award winners will also be honoured.
Those winners and their respective awards are:
John van Nostrand will receive the Order of da Vinci for demonstrating exceptional leadership in the profession, education and/or in the community;
Diarmuid Nash will receive the Lifetime Design Achievement award, as an architect with a career-long commitment to the promotion and achievement of architectural design excellence; and
Camille Mitchell will receive the G. Randy Roberts Service Award, in recognition of being an OAA member providing extraordinary service to the membership for "behind-the-scenes dedication and action, as well as employing the skills and the energy to get things done."
In addition, the OAA Technology Program Student Awards will be spotlighted and the name of Toronto Architect and Order of Canada officer Eberhard Zeidler will be added to its honour roll.
The architect behind such projects as the Eaton Centre and Ontario Place, Zeidler passed away in January.