TORONTO — The Canadian Council for Public-Private Partnerships presented Steve Nackan, executive vice-president and president, Aecon Concessions, with the 2022 Champion Award at its conference in Toronto Nov. 22.
The award is presented by the council to individuals who have made an outstanding contribution to P3s in Canada. Nackan has served as a dedicated volunteer member of the council's board of directors since 2013.
According to the awards committee, Nackan has played an integral role at Aecon for more than 20 years, guiding the evolution of the made-in-Canada P3 model and championing new and innovative finance models, states a release.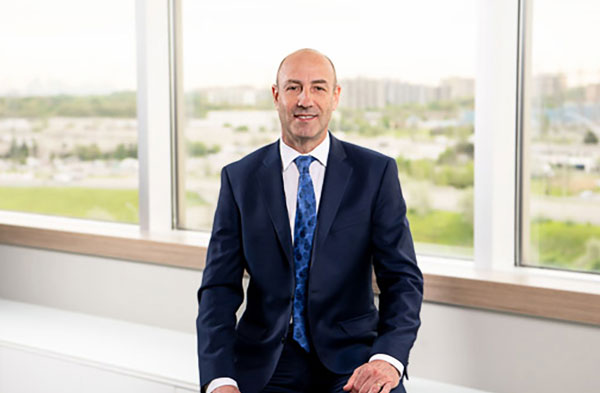 Nackan is responsible for infrastructure development and concession management activities, leading teams that provide project development, financing, investment and management services to deliver infrastructure.
He has had an instrumental role in a number of P3 infrastructure projects including the L.F. Wade International Airport Redevelopment project in Bermuda and the Quito International Airport project in Ecuador. He's alsoplayed an important role in forming the partnerships for the Gordie Howe International Bridge, Waterloo LRT ION Stage 1 and the Eglinton Crosstown and Finch West LRT projects. He is currently leading the GO Expansion On-Corridor Works project in Ontario, the largest transit project in the province's history. His team will take over operations and maintenance responsibilities through the newly-formed ONxpress Transportation Partners consortium.
Before joining Aecon in 2002, Nackan worked for the global law firm of White & Case LLP, advising government agencies, banks and industry in developing, implementing and financing major international infrastructure projects, the release states.
"The P3 model has transformed infrastructure development since its inception, and I am proud to have played a leading role in delivering nation-building projects with significant societal and economic benefits — a feat that would not have been possible without the incredible teams, clients, and public and private sector partners I have had the privilege of working with over the past 25 years," said Nackan, in a statement.
"As the P3 model continues to evolve, I look forward to being at the forefront of this journey while continuing to lead complex projects in Canada and successfully exporting Canadian expertise internationally."