Now in its 20th year, an Ontario Asphalt Pavement Council (OAPC) program to demonstrate the industry's commitment to environmental sustainability and best practices is a major success, attendees at its recent fall seminar were told.
Launched in 2002 and based on very rigorous criteria, the Trillium Awards recognize asphalt plants that adhere to high operational standards such as appearance, safety and environmental measures.
They are granted for a three-year period, at which point the plant must apply for recertification.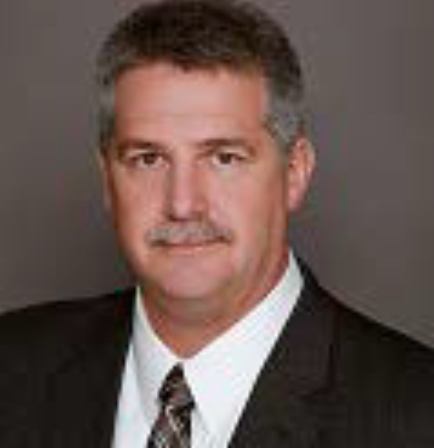 "We had an impressive 10 new Trillium Award winners and 15 recertification winners this year," said the council's plant and paving committee chair, Mike Deckert.
Of the approximately 152 asphalt plants in the province, of which roughly 95 per cent are OAPC/Ontario Road Builders' Association members, 101 Trillium Awards have been issued and 147 recertifications since the program began, he said.
"Our ultimate goal is to have all OAPC member plants Trillium awarded/re-certified."
Reaching that milestone would demonstrate that 100 per cent of those plants care about the quality and the environment, plus their neighbours, and are safe facilities, said Deckert.
While making a strong appeal for the remaining plant owners to embrace the program, Deckert also said changes may be on the horizon.
The OAPC is considering transitioning the program from the current self-regulated process toward a third-party inspection certification program.
Some of the issues that an OAPC – Trillium ad hoc committee are evaluating include the program's opportunities and challenges, the pros and cons and approaches to asphalt plant certification in Ontario and the possibility of a municipal adoption of the program, he said.
His presentation was delivered about midpoint in the daylong event which featured several guests speaking on a variety of topics.
Earlier in the morning, Deckert also moderated a question and answer industry panel discussion on the challenges of navigating 3D Milling Technology.
This is a technology where milling machines are equipped with computer technology that controls the vertical positions of the milling rotor and enables operators to produce a correct profile of the road.
In another session, the approximately 280 attendees were given a progress update of a first-in-Canada airfield mix trial at the Toronto airport.
In 2021, the P-404 fuel resistant asphalt was laid down at the airport's Taxiway Bravo.
According to the speakers, the mix is "holding up well."
Those speakers included SNC-Lavalin Engineering Services Canada's quality assurance manager Mohammed Ahmed, SNC's Laboratories Ontario team lead Zlatko Brcic and Michael Esenwa, design and engineering service manager for McAsphalt Industries Ltd. who provided a specially formulated binder for the project.
A recap of the 2022 Asphalt Technical Symposium (ATS) was also provided by Chris Campbell, Americas asphalt group and technical lead with Imperial Oil and ATS co-chair.
Sponsored by the OAPC, the symposium is an annual event where representatives from the Ministry of Transportation, OAPC, academia, suppliers, road contractors, researchers, refineries and other industry players discuss issues affecting the industry.
Moving back to an in-person setting after virtual sessions in 2020 and 2021, provided participants with an effective space to communicate and collaborate on those issues, said Campbell.
Other speakers include Ministry of Transportation bituminous section head Gelu Vasiliu who spoke on performance testing on asphalt mixtures, and Good Roads' technical services manager, James Smith.
As the deadline is fast approaching, Smith made a strong pitch for the industry to submit applications for the association's 2022 Municipal Paving Award competition.
Intended to promote and recognize the successful collaboration between municipalities and hot mix producers for excellence and innovation, the program criteria include judging submissions on criteria that includes conformity to specifications during testing, visual appearance and innovations.
The winner will be announced at Good Roads' annual conference in April at the Fairmont Royal York in Toronto, said Smith.
Completing the seminar was a synopsis of the OAPC's communication and marketing initiatives by its marketing and communications director John Provenzano.