A leading Toronto development executive acknowledged current weaknesses in some Toronto submarkets caused by the pandemic during a recent panel session but called the pandemic a "blip" in the otherwise robust long-term development horizon for the city.
Menkes Developments executive vice-president Jared Menkes said there is no doubt the pandemic will have a lasting impact, but schools, universities, the office market, tourism and immigration will all eventually resume and cities will continue to grow.
The development sector thinks long-term, he said, and developers have lots of plans in the works for Toronto along with such current activity as 26 transit stations being built along the Eglinton LRT, 12 office buildings in downtown Toronto under construction, eight million square feet of new industrial building, 80,000 highrise condo units, 26,000 low-rise homes and numerous infrastructure projects and government builds.
"The industry was busy with the pandemic," said Menkes, a panellist during the Executive Outlook session held as part of the recent Navacord Challenge and Change conference that focused on construction.
"Construction projects take years to complete and because of that I think that this pandemic is a blip in the overall construction market for us."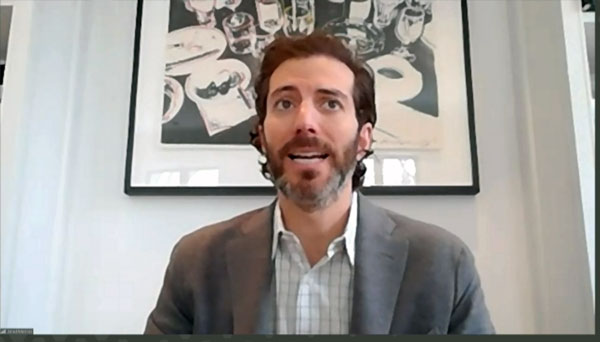 Even with rental rates down and vacancy rates up from one per cent to five per cent in Toronto, Menkes said, the residential construction industry doesn't just shut down overnight, it takes three to five years to complete a development once it is launched.
"Because of this, we already have 300 projects under construction. We have 130 projects in pre-construction just in the GTA," he said. "So although 2020 new condo sales were down 20 per cent, it was still another banner year for the GTA. And I think what we saw was less sales in the downtown core…but we saw an increase in the 905, the surrounding suburbs, which really made up the difference, so the 2020 sales were still very strong at 21,000, which is really consistent with the 10-year running average."
Both Menkes and fellow panellist Dave Filipchuk, CEO of PCL Construction, asserted that the work-from-home phenomenon was here to stay but when the pandemic eases, there are still many sectors that work more productively in an office setting.
"It's just better to be in person than it is to be remote," said Filipchuk. "And in this very tangible business that we operate in, I still see it as essential for people to work together. Remote work is good temporarily but not as a permanent solution for our business."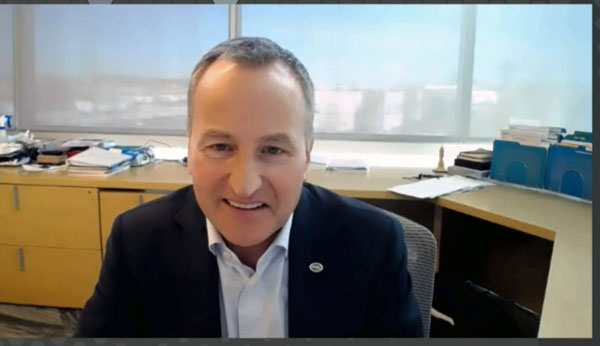 Menkes offered anecdotes from his firm's projects indicating that companies were not abandoning leasing in the downtown core. In October, his firm announced that Richardson Wealth had signed on to lease 85,000 square feet of space over three floors at 100 Queens Quay East. And WPP, a global advertising firm, has signalled it remains committed to being the anchor tenant at the Waterfront Innovation Centre, a 400,000-square-foot commercial office development under construction in Toronto's East Bayfront.
Amazon and Scotiabank will also be taking substantial amounts of physical office space elsewhere, Menkes said.
"They know the importance of working collaboratively," he said. "There's a lot of noise about this work-from-home trend, but like myself and like a lot of people in this room, business owners and operators know it's not a way to build a team, create a culture and have a collaborative work environment.
"So I really am confident in a recovery. I think it will come in waves with the rollout of the vaccine, and everyone's comfort level."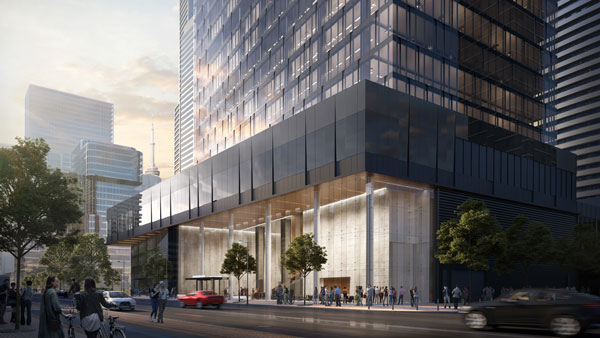 Panel moderator Greg Petrela, the president of Petrela, Winter and Associates, asked the panellists what advice they offered to fellow builders with the pandemic affecting different sectors and regions of Canada differently.
Filipchuk said overall there's a lot of pent-up demand given government supports and savings at the consumer level, so coming out of the pandemic much of the economy is going to be spurred including construction, although the prairies will still be slow.
That points to the importance for construction companies to be diversified.
"Geography is important for us, Canada versus the U.S., sectoral diversification, building civil infrastructure and industrial, when one's up the other might be down and that diversity can work for most businesses," he said.
Filipchuk also discussed strategies for promoting careers in the skilled trades. Canada should look abroad for inspiration, he said, describing a trip to Germany a couple of years ago.
"Trades are revered in that country and that's the type of mentality we need to embrace as well. We need to have messages around the key role the trades play in creating the built environment, it's vital to our communities."
Follow the author on Twitter @DonWall_DCN.