After more than a year of living with the reality of a global pandemic, data experts like David Coletto are looking at how life has changed and what it could mean going forward. 
Coletto, CEO of Abacus Data, presented his insights during this year's CanaData conference. The event explored economic and data trends happening around the globe with presentations from experts. 
"If you have paid any attention to your own life and how different it has been and your choices and new habits, you can start to see that this pandemic is likely to have a big impact on how the world works and what decisions we make," said Coletto. 
He pointed to data from the beginning of the pandemic that showed 70 per cent of Canadians expected the pandemic to run its course in five months or less. 
"The longer something goes on, it forces our behaviour to change," he said. "My thesis is that whether you are the leader of a large organization or a sole proprietor, having a reset mindset is what will help get you through this immense amount of change." 
He added many of the changes happening are actually accelerations of things that were already underway. 
Coletto explained he sees several takeaways. The first is that values aren't shifting. Instead, people are being empowered to express their true values more. With more flexible work options, people can work from home more and live further away from urban areas like Toronto or Vancouver.
This rise of working from home and fewer people in downtown areas could impact urban planning, transportation projects and how downtown areas are utilized. 
Coletto also sees a massive refocus on health, social interactions and finding fulfillment in life. 
"The long-term impact will not just be for those who had COVID or who lost loved ones or had health care delays because of it – there is scarring that has been done to our health system," he said. "We are going to re-examine things."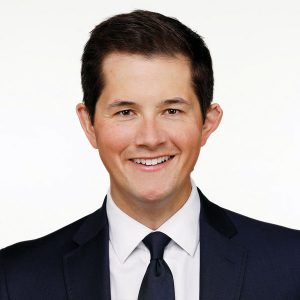 Coletto says the data shows shifts in how people live, work and shop. This could be a challenge for the construction sector which lacks the ability to implement some of the work flexibility that office-bound roles can have. 
"The workforce shortage in the trades was a real challenge before this and this creates a new challenge," he said. "We can't build buildings remotely."
However, this might not mean smaller offices or fewer offices. He noted there could be a demand for office space that is more suited for hosting large virtual meetings which still can require a significant footprint. 
Coletto cited a "pandemic paradox" where data shows while a majority of Canadians are vaccinated, many still feel uncomfortable attending full restaurants or live performances. 
"Finding comfort while anxious and annoyed," said Coletto is the paradox. 
One of the bright spots has been a return to simpler living and more family time. He said data shows many are exploring hobbies like baking or gardening. And working from home has allowed families to spend much more time together with less pressure to entertain or go out. 
"Half of Canadians say life is simpler and less complicated," he said, adding many have used it as an opportunity for self improvement by focusing on their health. 
In the end, Coletto suspects we will end up somewhere in between a return to life before the pandemic and the total lockdowns that were seen early in the pandemic.
When it comes to attracting workers, flexibility is quickly becoming a major factor.