A round of project cancellations may be imminent as spikes in both hard and soft constructions costs continue to plague the Ontario construction sector, delegates attending a recent land development conference were warned.
Generous new construction wage hikes were seen as the latest in a perfect storm of cost escalations and stresses during a GTA-oriented session billed as Managing Project and Construction Costs in an Unpredictable Market. The event was held June 7 in Toronto as part of the 2022 Land and Development Conference.
Panellist Marlon Bray, senior director of cost consulting with Altus Group, said hard costs have been trending upward for the past five years but in the past year they've creeped up to 15 per cent per annum. That is on top of other soft costs and irritants such as burdensome development levies, park land costs and inclusionary zoning (IZ).
"Everything's come together this year in terms of what could go wrong in the market to create this environment where construction costs are literally just totally out of control almost," said Bray.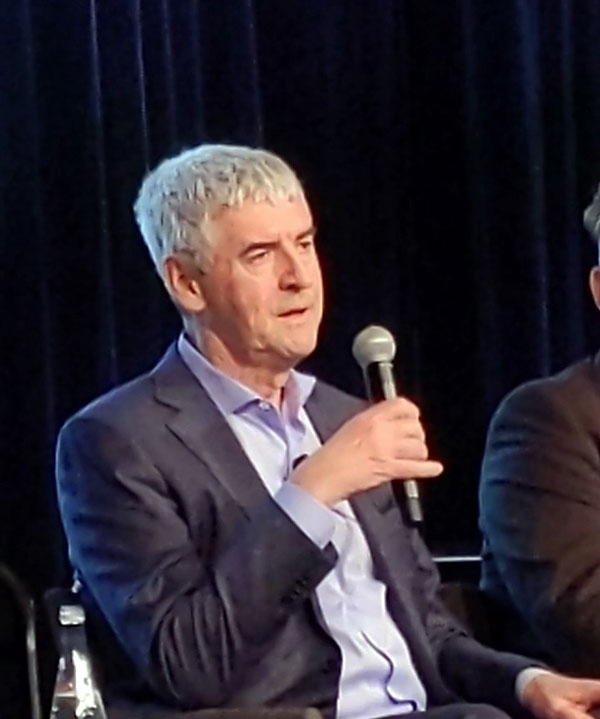 "It never ends. So at what point do revenues stop increasing and we still have projects go ahead?"
Joining Bray on the panel were Niall Finnegan, cost consultant with Finnegan Marshall, and Ben Rogowski, COO of Canderel. The moderator was Debbie MacDonald, director of design development with 59 Project Management.
Finnegan said costs are rising on all sides of the equation. Land acquisition is generally about 16 or 17 per cent of a development budget, hard construction costs are about 45 per cent and soft costs are the balance of 37 or 38 per cent. There is no relief anywhere among those factors.
MacDonald rhymed off COVID, the war in Ukraine, labour shortages, supply chain issues, logistics and lately strikes as continuing problems. The panellists agreed some of those might ease in the near term but Finnegan said the lack of future supply of labour from immigration is a special problem requiring government action.
"All these immigrants coming into the country are not coming into the construction industry," said Finnigan. "We've got a fundamental disconnect between federal policy as far as increasing immigration and the ability of our industry to provide housing. To me that's the number one issue."
Those issues add up to extreme uncertainty in the market, Rogowski said. When that takes hold, either projects don't proceed, or they proceed with margins reduced.
"Projects sell early on and then you learn (when) it's too late that you can't deliver and then they get cancelled," Rogowski said, referring to residential. "All of these things go towards reducing supply and ultimately increasing prices and compounding unaffordability.
"The list of headwinds that our industry has is far longer than I've ever seen in my career."
In discussions about future policy threats, net-zero goals were seen as a necessary intrusion with as-yet unknown consequences, while IZ was viewed as unfair and "ridiculous." The City of Toronto's IZ policy will require new residential developments to include affordable housing units, and IZ is coming to Mississauga and elsewhere, Bray noted.
"Municipalities tend to be like lemmings, once one throws himself off a cliff, they all want to run afterwards," joked Bray.
Finnegan said the City of Toronto argues that IZ will be paid for by reduced land costs.
"I've been in this business for almost 40 years, I just don't see that happening," he said. "People who own land are going to sit on the sideline, they're going to wait to preserve their values."
Finnegan said the way IZ works, seven per cent of the buyers in new developments who benefit from lower costs are subsidized by the other 93 per cent of buyers. He suggested the subsidy should come from the other "three million of us of the city of Toronto."
The best approach to take to avoid being victimized by rising costs is to minimize the time between sales and project starts, the panellists agreed. One year used to be the expected interval but today Toronto permitting barriers tend to extend that.
"Basically Toronto is the worst place in Canada to do business for approvals," said Finnegan. "It's bordering on the farcical how long it takes to get approved…especially when you start looking down in places in the U.S. as a comparison."
Today when a developer buys a piece of land in Toronto they have no idea when a plan will be executed, Finnegan said. Every year of delay represents a 15-per-cent hard cost escalation.
"That's really nasty," he said, adding the solution is to be "nimble."
With seasoned developers sitting on the sidelines taking a wait-and-see approach, Finnegan sees a "rocky road" ahead.
Rogowski noted there are still buyers out there and transactions to be done but he too foresees shakiness in the market.
"I think next year is very challenging," said Rogowski. "I think we're going to hear about cancellations."
Follow the author on Twitter @DonWall_DCN.