The chair of Ontario's Housing Supply Action Plan Implementation Team says the task of moving housing projects through the municipal system more quickly is thornier than one might think.
On Aug. 10 Ontario's Minister of Municipal Affairs and Housing Steve Clark announced Windsor Mayor Drew Dilkens as chair of the team that will work with municipalities, the federal government and other partners to move from policy recommendations to concrete action to get more housing built in the province.
Serving with Dilkens as co-chair is the mayor of the Township of Hornepayne, Cheryl Fort, with six other team members to be announced in the coming weeks and the first meeting to be in the early fall.
Firm details on that timetable have not been released but Dilkens said with municipal elections now six weeks away the focus will no doubt be on campaigning.
He said among numerous issues his team will be addressing, some of the less obvious include dealing with regional disparities in procedures, finding trained staff to process applications and changing the planning and development culture on municipal staffs.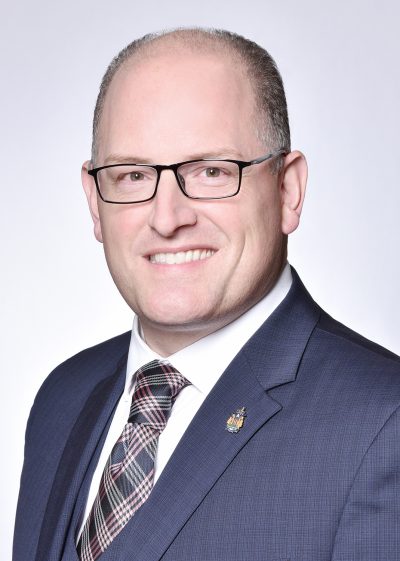 "Every level of government has a responsibility here and as a mayor of a city, I can tell you that we cannot just look up to the province and the federal government and say you need to fix this," said Dilkens. "We all have to look internally at the processes and systems and the red tape and try and remove any barriers that are in place to help meet the premier's goal of getting 1.5 million homes built in the next 10 years."
The implementation team was announced the same day as the Strong Mayors, Building Homes Act, which is intended to give the mayors of Toronto and Ottawa more powers to expedite housing projects if faced with recalcitrant city councils. Premier Doug Ford has since said powers contained in that legislation could be extended to other municipal mayors.
A few days later Clark offered an overview of recent provincial measures to accelerate housing including the Making Homes for Everyone plan and the Community Infrastructure and Housing Accelerator.
A total of $350 million has been allocated to help municipalities upgrade planning and approvals processes and modernize municipal services, including the Streamline Development Approval Fund, the Audit and Accountability Fund and the Municipal Modernization Program.
"What the premier and the minister have said to me is they want action," said Dilkens. "They don't want another report, they've got reports.
"They want action and actionable items that can help facilitate the creation of more housing. It's not about trying to short-circuit systems that are in place and build on floodplains. They want to do this in a sensible way."
The mandate of the implementation team includes defining and measuring success; prioritization and sequencing of initiatives; assessing the impact of potential measures to increase housing supply; and identifying initiatives that can be undertaken as soon as this calendar year.
Some municipal leaders felt the government's task force on housing that reported earlier this year unfairly targeted cities for maintaining roadblocks to swift project development.
The task force urged the Ford government to make changes to planning policies to allow for greater density and increase the variety of housing, and "depoliticize the approvals process to address NIMBYism."
Dilkens noted the housing minister himself was a former municipal CAO and mayor and that with Dilkens and Fort as chair and co-chair, there will ample respect for the traditional role of municipalities as guardians of local values.
"That will be up to the government to decide, but we're going to take all the different feedback that we hear in different communities," said Dilkens.
"Some of it may be very common amongst communities. There may be disparities in different communities that need to be addressed."
But any resistance to expediting housing will be out of step with most Ontarians, he said.
"If you ask 100 people in any city in Ontario whether we have a housing affordability issue, or just a housing issue in general, probably 98 per cent are going to say yeah, we do."
Policy reform will have to be accompanied by "changing a culture and trying to change a mindset internally," said Dilkens, and also addressing the workforce issue in planning and development departments.
During the recession of 2008 and 2009, he said, Windsor "basically gutted the building department because no one was building anything."
"We definitely have pain points in planning and building and part of it is related to just being able to recruit and attract qualified individuals who can help deal with the volume that we're seeing."
Follow the author on Twitter @DonWall_DCN.