When a 10-storey residence rises near Trinity Bellwoods Park on Dundas Street West in Toronto next year, it will mark CreateTO's first foray into the mass timber world.
The primary objective of CreateTO, Toronto's real estate arm, is to assess the feasibility of delivering green-friendly and affordable rental housing within a mass timber form.
Vic Gupta, the agency's CEO, says the pilot project aims to prove to private developers and non-profits that mass timber has a place in their future project portfolio.
"We have to seed the industry," he says.
"Once you create the pipeline for these projects and you ramp up the manufacturing of the timber and so on, I think you can then hit a cadence for achieving opportunities for cost efficiency."
When first introduced to the world, mass timber was seen as a green-friendly material with esthetic benefits over conventional materials, but as the industry has grown price efficiencies have become apparent.
"As we see the cost of construction going up, concrete going up, with no end in sight of these costs coming down, we're starting to see financial benefits of mass timber," Gupta says.
He adds Toronto's real estate agency has been impressed by "the fast construction timelines" of previous mass timber midrises in and around Toronto.
"We think these projects can be brought to bear faster, cheaper (than conventional construction) and achieve all of these environmental benefits," says Gupta. "It's a triple bottom line."
The pilot program also aims to improve the current Toronto Green Standard from Tier 1 to Tier 3, which is close to net-zero.
Another reason to promote mass timber in Toronto is that construction, much of which is done offsite in a factory, is less disruptive in-situ than conventional methods. That is especially critical in dense neighbourhoods where access to construction equipment and materials is often limited, he points out.
Leith Moore, principal of R-Hauz Solutions Inc., a partner with CreateTO on the pilot, sees the project as "extremely important" because it addresses the city's sustainability goals, including net-zero, "in a cost effective way."
He says his company's role "is to bring our prefabricated, panelized wood approach to bear on the design problem."
The idea is to create a common structural module, much like the mass timber projects R-Hauz has designed for midrise infill housing in Toronto.
"You have a structure that is repeatable, cladded in a different way, and then you use a parametric adaptation to stretch it sideways or up or down (four to 10 storeys)."
Through lessons learned from building its own pilot, a six-storey, 13,500-square-foot residential building in Toronto's Beaches neighbourhood.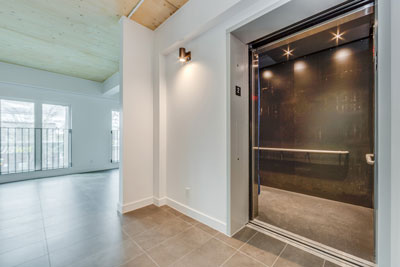 "They will have a package for wood building, unit modules that fit with the most effective design for manufacturing and assembly so that they can bring it to bear on any site they have, do a little site adaptation and repeat that building."
CreateTO has also figured out optimal mechanical and electrical systems for energy modelling.
"I think what CreateTO has done is very important in a leadership sense because they have moved things along so that they can put in zoning and bring it to market."
Moore suggests not only builders but non-profit groups can take advantage of what has been learned from the Dundas Street West pilot to develop their own model.
"They've got a fully vetted, costed, thought-through solution so they can save a lot of time and get to an end outcome of more affordable housing quickly."
Along with R-Hauz, CreateTO has partnered on the pilot with Brook McIlroy, the project architect.
Colin Brook, principal of Brook McIlroy, says the pilot is a strong showing from CreateTO and the city.
"As a replicable model it addresses three challenges: affordable housing, net-zero sustainable development and a financially realistic approach to midrise infill housing. I believe it sets the stage for a new era of city-building on Toronto's main streets."
Formerly the Toronto Realty Agency, CreateTO develops city buildings and lands for municipal purposes and delivers client-focused real estate solutions to divisions and agencies of the city.