Congratulations on making the decision to challenge the Red Seal Exam in your trade! This is a big choice and one that could change the direction of your career for the better. If you have elected to challenge the exam, you likely already have years of experience and knowledge behind you, know your trade inside and out and feel confident in your job. It is a great place to be as it means you do not have to go through lengthy apprenticeship programs and courses in order to earn your Red Seal.
Some very skilled and qualified tradespeople are surprised when they do not do as well on their Red Seal exam as they had hoped. While many people believe that hands-on skills are the only thing that factors into Red Seal certification, the theory behind those skills is equally important and essential for those looking to successfully complete and pass the exam.
Although you do not need to go through the extensive formal education process, you might want some help understanding how the skills you apply every day translate to questions and answers on an exam. For many professional tradespeople, the Red Seal exam is one of the most challenging exams they ever encounter.
Methods for Red Seal Exam Preparation
There are several study options available for those ready to challenge the exam. Red Seal exam prep courses are one method offered through schools like Ashton College. For example, if you look up Red Seal plumber, you're likely to find a number of options for Red Seal exam preparation.
At Ashton, Red Seal Exam Preparation courses are taught by industry professionals who have also earned their Red Seal certification. They understand the ins and outs of the profession and also understand that tradespeople are not academics! They appreciate the differences between hands-on knowledge and the knowledge required for writing an exam.
Another method of Red Seal exam preparation is self-study by accessing the materials offered through the Red Seal program website at www.red-seal.ca. These same materials make up part of the Red Seal exam prep courses at Ashton College and are an essential part of exam preparation no matter how you choose to approach it.
What to Expect on the Red Seal Exam
Whether aiming to become a Red Seal certified plumber, a Red Seal chef or earning Red Seal certification in another trade, the exam format is standardized. Each exam is broken into a number of tasks and sub-tasks all defined within the trade's National Occupational Analysis (NOA) or the National Occupational Classification (NOC). Some trades have an NOA while others use the NOC. These can be found on the Red Seal site. The number of questions varies depending upon the trade, but it is important to note that they are all multiple choice and there is no hands-on aspect to the exam.
For example, a plumber is NOC #7251. Within the NOC are the various tasks a plumber needs to be able to complete in their job. The exam has a total of 125 questions and each section of questions is broken down by the tasks on the NOC:
Occupation skills – 14 questions
Piping preparation and assembly – 16 questions
Drainage, waste, vents and sewage treatment systems – 27 questions
Water service and distribution – 18 questions
Fixtures, appliances and water treatment systems – 14 questions
Low pressure steam and hydronic heating and cooling systems – 12 questions
Specialized systems – 10 questions
Maintenance and repairs – 14 questions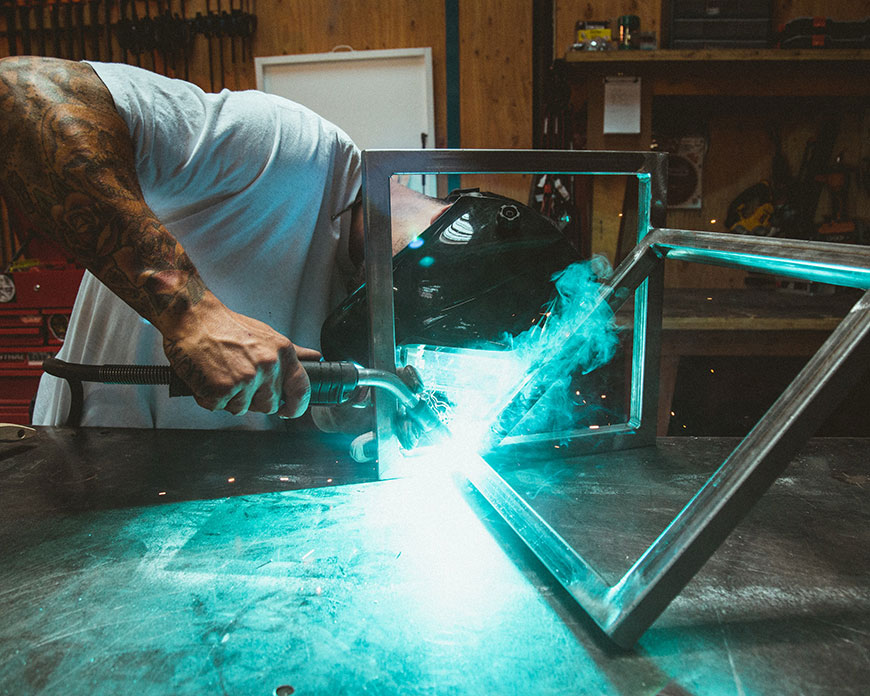 Ways to Enhance Red Seal Exam Preparation
Whether you decide to self-study or take a Red Seal exam prep course, study the trade material (NOA or NOC) with a focus on what you do not know well. It is human nature to look at information you have heard before without stopping to pick up the details and examine the theory. A prep course and dedicated self-study will help you do exactly that, so you have a better chance of picking the right answer from the multiple choice questions.
In the Red Seal exam, the questions will ask you to pick an answer that best fits a process, skill, tool, etc. Therefore, it is important to focus on the information to describe these elements in words or theory.
Make Use of Sample Tests
The Red Seal site and preparation courses offer sample tests. These are one of the most valuable study resources because they give you a real-life idea of how the test will flow and what you can expect. Often someone who has decided to take the Red Seal exam for their trade can be surprised by how the questions are worded or how many of them there are on the exam. Looking at sample tests will help you not only understand how to pace yourself during the exam, but also how to assess the questions in order to identify the best possible answer.
Talk to Others in the Trade
At the end of each NOA is a task profile chart that shows the tasks and sub-tasks needed for a trade that are included on the exam. This can be used to do a check of your own skills. Which tasks and sub-tasks do you feel you know well? Which would you need to know more about in order to explain them to someone else? Talk to your boss, review the NOA or NOC and ask colleagues to help you better understand those sections or consider taking a prep course to ensure those weaker spots become strengths you are confident with.
Right Before the Exam
Once you have done all the preparation work, get lots of sleep, find some relaxation techniques and trust that you are ready. You are used to working on a job site, you are not used to adding studying into the mix. For the construction electrician or heavy equipment operator who is used to running on six hours of sleep, now is the time to increase that to seven or eight.
While taking the Red Seal exam is a big step, if you do not pass (a minimum of 70%) you can take the exam again in the future.
This content is sponsored by Ashton College in collaboration with ConstructConnect® Media. Ashton college offers Red seal exam preparation courses for eight trades: Carpenter, Plumber, Construction Electrician, Industrial Electrician, Automotive Service Technician, Dozer, Cook and Steamfitter/Pipefitter. To learn more about Ashton College, visit www.ashtoncollege.ca.