Stephanie Crarey's decision to leave a desk job for physically demanding work making concrete forms for a parkade in a "dirty pit" below a downtown Toronto street a few years ago might puzzle many.
But to Crarey the job was just the start of a promising new career in carpentry.
"I was two storeys below street level working in a pit, in the weather…cold or hot. It was quite a change from the work I was used to," says Crarey who had worked for a telecommunications company prior to getting into carpentry.
Concrete formwork is one of the toughest jobs in the building trades, a career-killer for many young apprentices. And the first few months working for Avenue Building Corporation were not easy ones for Crarey.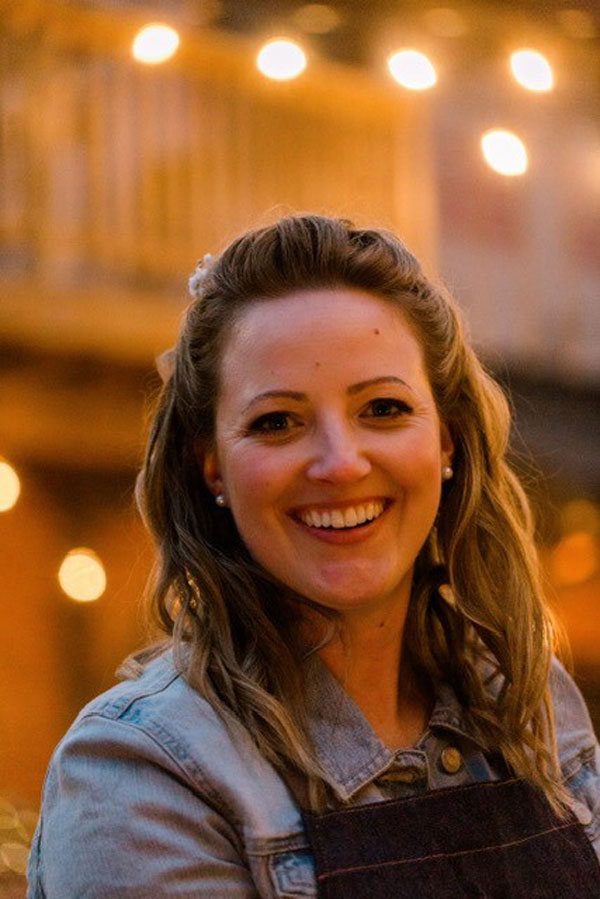 A pre-apprentice at the time, she had taken a basic course in carpentry at the College of Carpenters and Allied Trades (CCAT) in Woodbridge, Ont.
Her instructor, Adam Renaud, told her to tough it out with the formwork contractor for a year and if she still didn't like the work, he'd find her a new job.
"The culture on the jobsite and the fact she was female might have played a part in the early difficulties she faced," says Renaud.
"It was me and a bunch of guys," she says, pointing out that wearing a big coat and tucking her hair into her hardhat on cold, winter days kept her relatively inconspicuous. "Once I proved that I was there to work and do what was asked of me I was treated very well…accepted."
Athletic by nature and with a university degree specializing in kinesiology, Crarey came to the trade knowing a thing or two about ergonomics and advice she received from one of her pre-apprenticeship trainers that leverage was her best friend for lifting heavy materials helped her meet the demands of that first job.
At Avenue Building, Crarey worked her way up from basic formwork to fly-forms for elevator core walls and then decks for concrete flooring as the building rose out of the ground. She stayed with the contractor for two years.
Her move to a job at Architectural Millwork and Door Installation (AMDI) put her inside, mostly doing detailed finish work such as prefabricated panels, doors and cabinet installations.
"I'm using different tools from when I was in formwork. It is very different."
The pay is good but the rewards go beyond the financial remuneration.
"At the end of the day, you have made something, maybe something you didn't think you could do. That's pretty cool," says Crarey who hopes to get her Red Seal certification within a couple of years.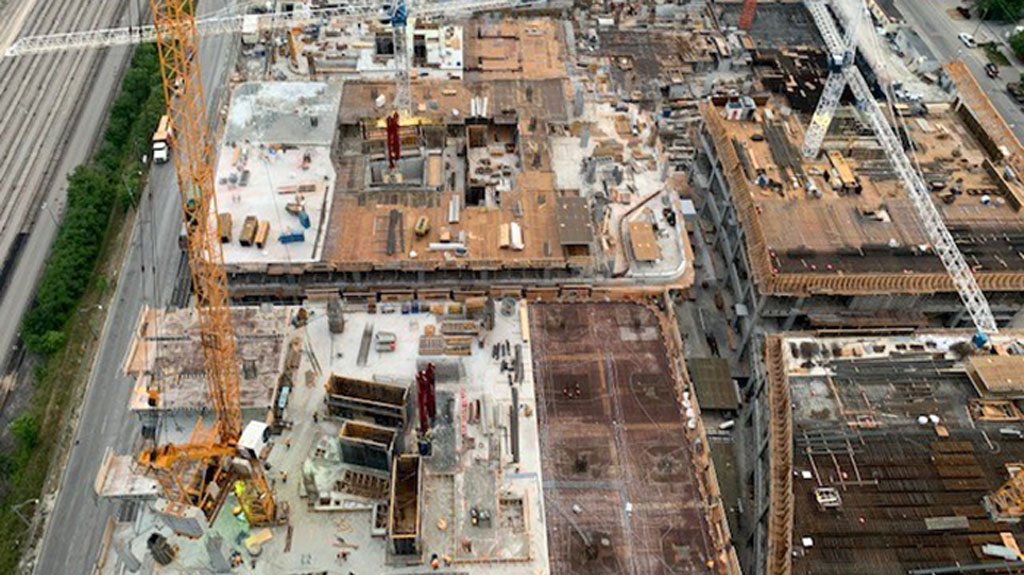 The 34-year-old from Newmarket says she was curious about carpentry even in high school but like many young women she didn't know enough about the trade to tap that curiosity.
She says it is good to see more training opportunities in the building trades for women and other underrepresented groups.
"If I had seen more women in the trades, even when I was in elementary school, I would have jumped on this career a lot sooner."
A diversified workforce will change the culture on worksites. That's not a bad thing, Crarey suggests, stressing it shouldn't matter what you look like, how you identify, or where you come from.
"A great attitude and good work ethic" should be enough to take you far.
Renaud has been Crarey's in-class instructor at basic and intermediate apprenticeship levels at the CCAT. Each course is eight weeks long.
"She's been very coachable…I might get one or two questions from her and then she's good to go."
Crarey, who hopes to have the skillsets one day to build her own house, says there is still much to learn in the trade.
"I want to try everything and anything. Teach me more."
She credits her wife Melissa "my rock who pushed me to take the lead" into carpentry as integral to her career change.
Her family has also played a big role. Dad Wayne, a retired truck mechanic and mom Sue, a former office administrator, instilled a strong work ethic from a young age, she says, adding her sister has also been supportive of the career move.
Renaud says Crarey should be an inspiration to young women considering a career in the field.
From day one she had "the appropriate personality traits, motivation and drive. It's what you want from an apprentice."