When Courtney Chard entered the pipe welding trade, it is unlikely that anyone ever told her it would be an easy path to success.
There were, and still are, barriers to success for women, but 20 years on Chard is emblematic of how a woman can make it in a male-dominated trade. A mobile welder at MultiTech Trades Corp. in Toronto, she is responsible for special projects that involve steam piping, hot taps and, pipe freezing. "I just love it," says the 43-year-old – the first woman to sit on the executive board of her union, the United Association Local 46 based in Toronto.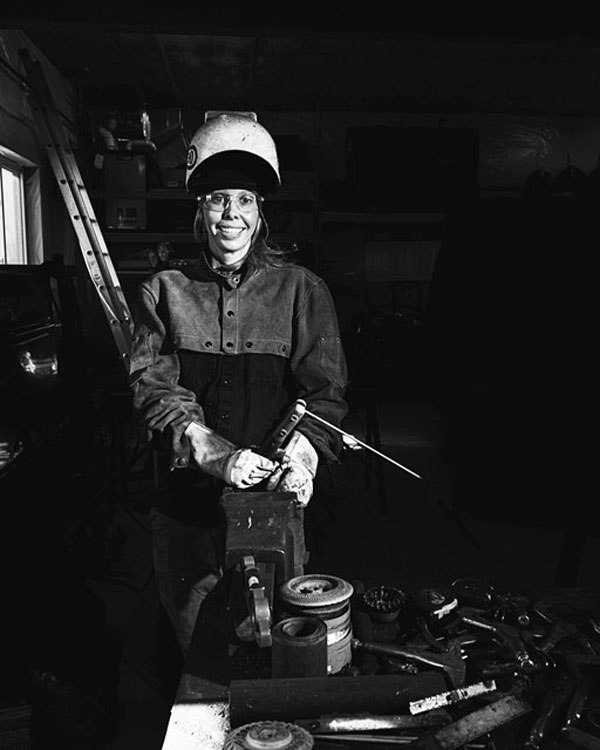 Today's generation of women face fewer hurdles to success than Courtney did. Governments, colleges and even high schools are helping swing the pendulum through education and recruitment initiatives. "When I went to school they were saying, 'get into computers' and when that got oversaturated they said, 'teachers,' and then that got oversaturated."
Women today also get support from sources unheard of a decade or two ago. "Social media connections, for example, play a big part for us now."
But while barriers fall and more women get into the trades, Chard doesn't anticipate a big jump in the ranks anytime soon. "We are doing a lot of things now to attract women, including targeting them younger but it still seems like few girls are interested."
Chard's nine-year-old daughter Hayden is an exception. Hayden took to welding at a young age and now the mom and daughter make a team, attending school events as ambassadors for KickAss Careers – a program that encourages students of both genders to consider careers in the trades. Teachers are often more in awe of Hayden's MIG welding skills than their students are. Hayden "is something of a tomboy" — possibly more of an anomaly than an inspiration to her peers, suggests Chard.
She predicts that more women will enter the trades later in life – as a second career. "Maybe it will be when they have more confidence, or maybe because they have raised their family…"
Among the biggest hurdles is the lack of childcare support. "It is why they leave the job and sometimes never come back," says Chard, pointing out that if her mom Dixie wasn't living with her, she wouldn't know where to go for affordable care for Hayden.
Chard says women starting out need to be honest with themselves about their career aspirations – especially if planning a family is in their future. Some contractors with several jobs and shifts on the go are stepping up and offering female workers off-peak shifts – times when their husbands or partners can be at home to take care of the children, she says, adding that progressive employers even offer women in the field and the office support through private groups on social media.
She advises women drawn to but unfamiliar with construction to consider taking an introductory course or two at a community college or agency to get a feel for which, if any, trade appeals. It is not the path Chard took. After completing an unappealing two-year community college program in law and security, she followed in her father Art's footsteps to pursue a career in pipe welding.
"My dad loved the job and he started teaching me in his shop. He was very proud of his work and me and I'm very proud of it and Hayden is being directed that way."
At MultiTech Trades Corp. today, she calls herself a journeyman, not a journeyperson, because she identifies the title as a status, not gender, issue. "I'm totally for equity, it is not about equality," she says, noting that people need different supports at different times in their lives and equity recognizes that. Chard got that support as a single mom while working for mechanical contractor Plan Group. "They were fabulous."
As for the future, Chard is considering taking a more active role at Local 46, while continuing to hone her craft as an artist creating sculptures from scrap metal. She is confident that it is not just a hobby anymore. "I have sold my sculptures in art galleries and privately. I tease my employer that I'm going to be a famous metal artist and he says, 'When?' and I tell him, 'Sooner than later.'"