Ontario's labour and immigration minister says he's optimistic the federal government will give the province improved immigration tools to import the workers necessary to build the construction workforce despite a recent snub.
Minister of Labour, Immigration, Training and Skills Development Monte McNaughton has stated he was disappointed the federal government granted only a meagre increase in the number of seats allotted under the Ontario Immigrant Nominee Program (OINP), the province's economic immigration program – from 9,000 to 9,700. The province and a growing number of construction stakeholders who are advocating on the file had asked for a doubling of the seat allotment, to 18,000.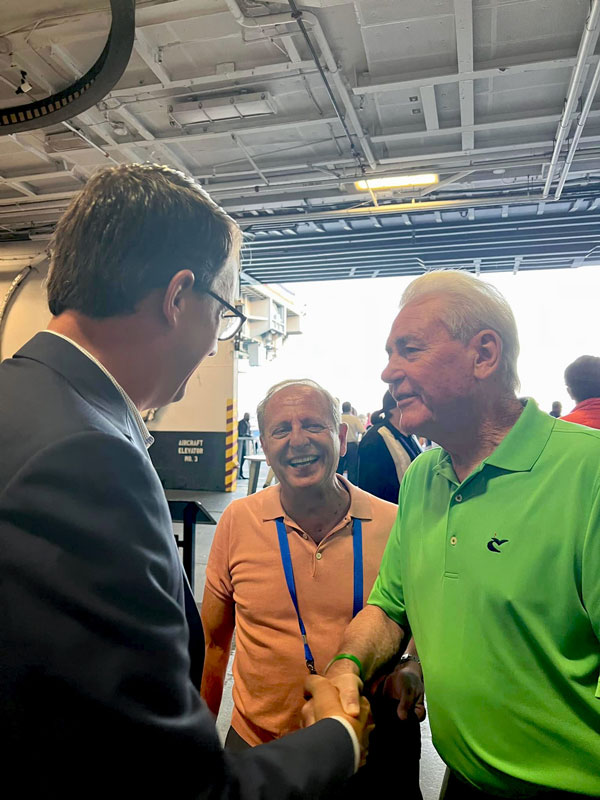 The ministry perceived what was termed a "loose commitment" to revisit the issue along with other immigration policies of relevance to the construction sector in a communique from federal Minister of Immigration Sean Fraser after a federal-provincial immigration ministers meeting held in Saint John, N.B. July 26.
"In Saint John, I was proud to lead a historic coalition of ministers in demanding a better immigration deal for provinces so we have the tools we need to take action," said McNaughton in a statement to the Daily Commercial News. "What we want is no different than many of the privileges Quebec already has, and I was pleased to see minister Fraser was receptive to our position.
"As we begin negotiations to renew Ontario's immigration agreement with Ottawa, I will continue to advocate on behalf of the provinces to secure a fair deal. I am optimistic the federal government will work with us toward this end."
McNaughton said over the next 10 years, Ontario will need an additional 100,000 workers in construction to deliver on the government's housing and infrastructure plans.
"Immigration is not a silver bullet, but the increase of 700 offered by the federal government is simply not going to move the meter in addressing this shortage," he said.
Residential Construction Council of Ontario (RESCON) manager of government and stakeholder relations Amina Dibe noted that LIUNA, RESCON, the Ontario Sewer and Watermain Construction Association, the Ontario Chamber of Commerce and the Toronto Region Board of Trade are all pushing on the issue.
"Domestic recruitment alone, which is getting young people from colleges and apprenticeship training programs, won't suffice," said Dibe, referring to the target of 100,000 workers. "So our strategy going forward is both through domestic and immigration measures, and there's the commitment of the province to build 1.5 million new homes within the next 10 years as well. So that's just added greater pressure to have a sustainable pool of labour."
Labour ministers from Ontario, Quebec, Manitoba and Alberta have written to Fraser requesting greater autonomy in selecting immigrants based on provincial labour needs. McNaughton said Ontario is focused on health care and construction workers.
Dibe noted the OINP applies to a stream of foreign workers who have experience, education and training in a particular field but the program favours certifications and apprenticeable trades, failing to recognize the skills of foreign construction labourers. Those NOC Level C&D general labourers are exactly the workers Ontario's residential construction sector requires, she said.
"Right now, those skills are not recognized as experience and it limits how people with skills in the voluntary trades from overseas come to Canada, so we really need them to recognize those jobs and careers," said Dibe.
A new round of negotiations over the Canada-Ontario Immigration Agreement, which includes the OINP, is set for this fall. An Ontario immigration ministry statement said the province is seeing signs of flexibility in the recent federal communique, which highlighted discussions on "increasing provincial/territorial involvement in the selection process and input into Express Entry modernization, avoiding duplication, increasing the allocations of the provincial/territorial nominee programs and providing timely multi-year allocations before March 31, 2023."
Dibe said RESCON will be watching the negotiations to see if allocations through the OINP are increased.
RESCON has also been advocating at the federal level for a temporary foreign worker program that has a construction-specific stream and focuses on specialized skill sets, Dibe said. It would recognize those voluntary workers not registered in the apprenticeship system and ideally would build a straightforward pathway to permanent residency.
A spokesperson for minister Fraser did not immediately offer comments.
Follow the author on Twitter @DonWall_DCN