A not-quite-finished series of country-wide tours by senior EllisDon executives has been the catalyst for the creation of a number of new and enhanced safety programs and initiatives.
Included in that list is the development of labour foreperson training at its work locations as well as the development of training for supervisors and work crews, says senior vice-president of health, safety and environment Steve Chaplin.
As part of a major safety "re-engagement commitment" with employees following the COVID-19 shutdown where business travel was severely restricted, the company has been conducting executive leadership tours right across Canada.
The tours are comprised of Chaplin, chief operating officer Kieran Hawe, and either the senior vice- president for Eastern Canada Max Mantha or senior vice-president for Western Canada David McFarlane, depending on the geographic locations, and other officials.
Launched in late March of last year with a visit to Halifax, the Executive Leadership Road Team has been conducting two-day visits to EllisDon's construction and facility sites in cities such as Vancouver, Ottawa, Edmonton, London, Ont., and Kamloops, B.C.
"We have visited 16 work locations and have five more to go, which will be completed by this March," says Chaplin.
The road show is a major initiative to obtain feedback from employees and improve dialogue in terms of safety, says Chaplin, a Canadian registered safety professional.
"We want to make sure our health and safety education program is the best it can be."
A considerable amount of planning and organization is required, both in terms of the team's itinerary and the impact on the day-to-day operations of the sites visited, he says.
Included in the program are actual walkabouts at construction sites and first stage meetings with key personnel such as construction managers, project managers, site superintendents, estimators and hourly labour forepersons who "can bring change and influence others."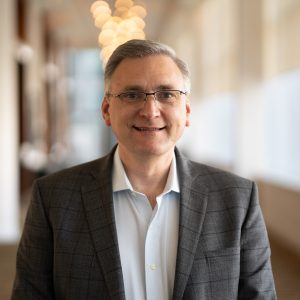 Some of the back-and-forth dialogue includes questions and answers such as "what is the company doing right and how can we do better?" says Chaplin, emphasizing the sessions are totally focused on safety issues and not on any other topics.
Asked if there was any resistance or at least reservation about visits from head office senior executives, Chaplin concedes there probably was.
But those executives were able to "break the ice" by relating their own experiences with death and injuries.
Before becoming a safety professional he worked in British Columbia's logging industry and had a personal connection with a fatality which he has touched on.
Following the executive meetings, the program format broadens out into a "group session" with hourly onsite workers.
Often attended by 50 to 100 participants, these second phase gatherings are usually held in the afternoon and are comprised of a 90-minute formal session, followed by an informal one where the executives, supervisory personnel, and workers engage in "one-to-one" talks, he says.
Describing the discussions as "very candid and direct," Chaplin says the feedback from both the first and second stage meetings has been positive.
Many of the hourly workers indicated that was the first time they had been invited to participate in a business area safety meeting.
Some of the key issues, concerns, proposals, and recommendations that surfaced during those meetings included the need to identify and implement minimum core safety training requirements for operational personnel, plus more proactive inclusion of hourly crews in safety leadership walks, and the need to re-engage full in-person new employee safety orientations which were shortened during COVID, he says.
Many of those recommendations have or will be acted on, says Chaplin, citing the creation of the now well-underway foreperson training program and plans for an in-house supervisor training program, with content specifically relating to EllisDon's organization and culture.