In the history of the City of Calgary, there are few people who can claim to have been among its most influential builders.
Civil engineer Oliver Bowen has such a claim. In the 1970s and '80s Bowen oversaw the design and build of Calgary's CTrain, one of the largest infrastructure projects in the city's history.
Plans for the CTrain's construction were approved in 1977 and it opened four years later in 1981.
Today, the CTrain transports 50 million people per year. Many Calgarians don't know this vital transportation network can be traced back to one of its Black citizens.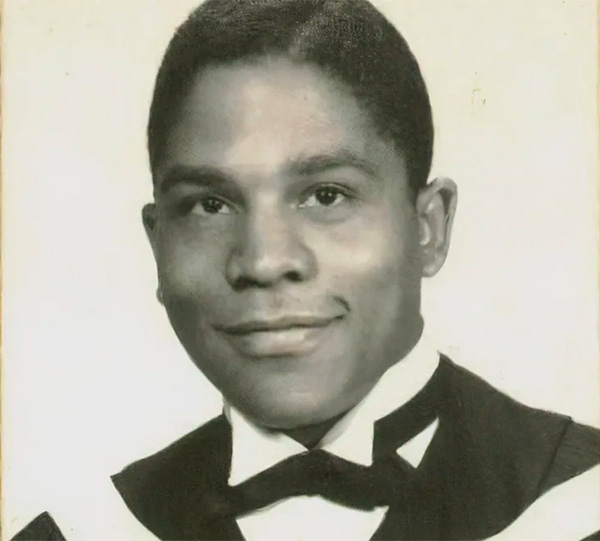 "Oliver was credited for his pioneering work at a time when LRT technology was virtually unknown in North America," said a spokesperson for the city.
In the 2000s, the city created the Oliver Bowen LRT Maintenance Facility in honour of his lasting legacy.
"He later went on to become the city's director of transportation, a position he held from 1984 until his retirement in 1998."
Bowen passed away in 2000 at the age of 57.
He was born in Amber Valley, north of Edmonton, one of the first Black settlements in Alberta, after his parents fled racial persecution in Oklahoma, said Nicole Dodd, a founding member of the advocacy group AB Anti-racism EDU.
"It was basically a self-contained community. Black Albertans settled in that area partially out of exclusion and partially out of wanting to have a community that was 100 per cent their own," Dodd said.
Bowen went to the University of Alberta in the 1960s and climbed the ranks through the City of Calgary's engineering leadership roles.
His work on the CTrain began in mid-'70s. Dodd said living in a town like Amber Valley, where everyone from the grocery clerk to the mayor was Black, may have contributed to his stalwart work ethic and fearlessness in the face of the overwhelmingly white city staff he became a part of.
"There's a definite benefit to that kind of community because all the leadership looks like you and that can only help you," she said.
"Because we always say, 'You can't be what you can't see.' Even if they didn't necessarily have the qualifications, they were engaging with that type of work because of course Amber Valley would have had roads, would have needed infrastructure as a community."
Dodd said her mother told her what it was like to be Black in Calgary in the 1980s, a decade after Bowen made a name for himself as one of its chief engineers.
"You would take the train – the train that Oliver Bowen made – into downtown and there would literally be nobody that looks like you," Dodd said.
"If you look back into Bowen's time, he would have for sure stood out especially in his role with the city."
Dodd said there were negative and positive outcomes of the lack of representation, such as standing out as the city's only Black engineer but also attracting unwanted racist attention.
She said Bowen's ability to commit himself to his position was integral in proving to city administrator's that Black Canadians could and would handle the top jobs.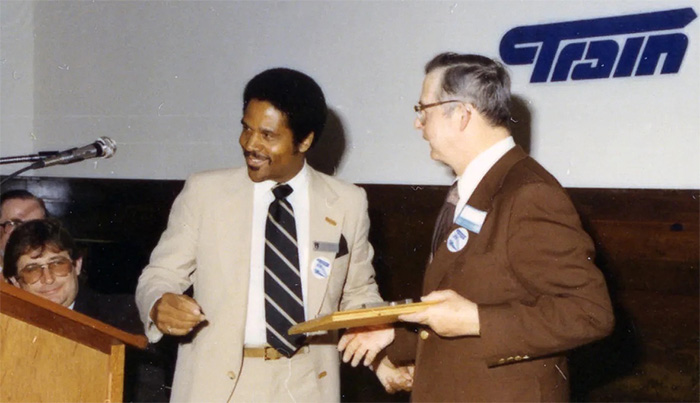 "He had to not only represent himself but everyone that was coming up behind him that looked like him. So, there's a strong sense of pressure," she said.
"He was a very high performer, because in order for him to ensure he's not the last Black city engineer that Calgary hires he needed to do an above average job. He needed to do an excellent job."
And he did. Bowen took on the design and build of CTrain, a $144 million infrastructure investment that defines Calgary to this day.
"Bowen was able to finish the project early and under budget, which was considered completely unexpected and incredible at the time, and it still is by today's standards."
Dodd is an advocate for comprehensive anti-racism and Black history education in Alberta's curriculum, something she said the province has yet to embrace.
"That's still an ongoing conversation and a challenge," she said.
Having grown up in Calgary, Dodd said she was shocked Bowen's contributions to the city were never taught in school.
"I've taken the CTrain more times than I can even count. How was I not aware of the fact that a Black man designed that entire system?" she said.
"My goal is that by the time my daughter is my age she's not surprised by those things. A Black engineer is not a surprise to her, a Black person being behind something crucial and important for a large city like Calgary is not a big deal."
Dodd said teaching people, especially youth, about the contributions made to Canada through diversity is essential.
"It demonstrates that Canada has been built by people of all backgrounds and that Canadian cities, historically and moving forward, are places of significant diversity."