For more than two decades Manitoba's Ellen Kotula has uplifted a legacy of women in crane ownership, whether in the office or sliding into the seat of a 40-tonne mobile crane.
She started mobile crane company Interlake Crane Inc. in 1998 and by 2016 became the province's first woman Red Seal mobile crane operator.  The company operates two 40-tonne boom trucks, one 35-tonne truck-mounted hydraulic crane, one 40-tonne rough terrain crane, one tractor-trailer unit and one flat deck-truck with trailer.
Starting in administration, Kotula said there was never any problem transferring from the office to the operator's cab.
Clients, many of whom were repeat customers, were used to dealing with her or seeing her onsite.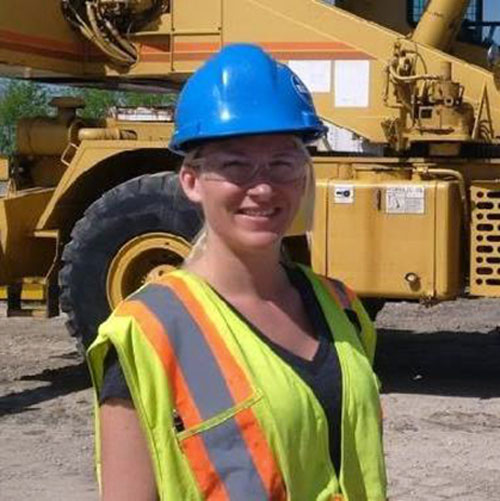 "I am the crane operator now," she would tell them.
Kotula said in the 25 years Interlake has been in business and the 10 years she has operated a mobile crane, there has never been an incident.
"For which I am thankful and proud," she said, crediting lessons learned from her father.
She has not seen a lot of women enter the industry as operators and she is not sure why. It can be initially intimidating – she's operated cranes as large as 50-tonnes.
But it pays well.
Indeed advertises postings that range from $40 to $65 an hour depending on what part of Canada a Red Seal operator works in and also pay relates to the size of mobile crane operated.
Mark Walker, owner of B.C.'s Walker Crane Group, specializes in training mobile crane operators on cranes of 40-tonnes or less where only certification is required. Operating mobile cranes over 40-tonne mobile cranes requires Red Seal training. Certified mobile operators can earn $36 to $45, with more paid for out-of-town work, he said.
Walker said he has never had a woman inquire about his three-week training program and knows of only one in B.C.'s Fraser Valley.
"I don't think a lot of women think about crane training," he said, as there's more focus on traditional construction skills.
Kotula's entry came through family.
Her father ran a construction company and her mother a welding and fabrication shop.
"They were business partners, and I also worked in the business while going to school," said Kotula, who graduated university with bachelor of commerce.
"Dad suggested I start a crane business," she said, as he had two smaller cranes to rent.
Kotula became owner and president.
"I basically looked after the dispatching, billings and operations side when we started off," she said.
Then she moved to Alberta with her husband, who worked in the oilfields, giving the presidency over to her father. Kotula landed a construction health and safety officer job and came away with a valued experience.
She had a boss that allowed her to see how regulation translated into performance onsite.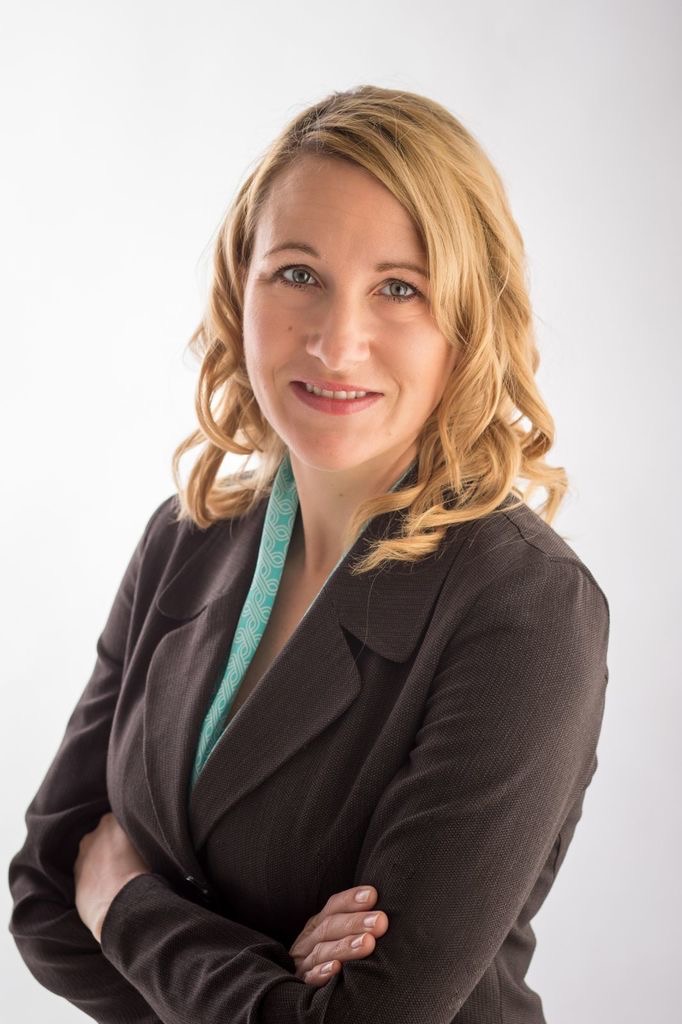 "I wasn't an administration person who just went in and out," she said.
She was able to assess situations and see what the workers faced on the ground.
Five years and two children later, the couple returned to Manitoba in 2013 to be closer to family. Kotula took over the operations of Interlake again, but she realized that if she was going to run it when her father retired from presidency, she needed to know more.
She also wanted to take what she had learned in Alberta and put it into practice to better understand site work.
She asked her father, a journeyman crane operator, to train her as a crane operator in 2013. He set up a crane in the yard and let her practice.
"I found I had a knack for it," she said.
Shortly after, she started her apprenticeship.
The work is challenging, she said, as construction continues year-round, and conditions and weather vary. It can also take a woman away from family for extended periods. When home, she is devoted to her family and two girls, who think what she does is "cool."
Claire Bélanger-Parker, executive director for the Crane Rental Association of Canada (CRAC), said the industry is seeing more women move into the mobile or tower crane field even compared to five years ago.
"When we saw a woman who was the owner, general partner or operator, she was someone who came from the family business. We are starting to see a shift," she said.
Crane companies are acknowledging the benefits of hiring women and women are seeing the rewards.  "They are in a comfortable cab and can have a great work environment. There is also a great salary," she said.
Bélanger-Parker said CRAC, which is hosting its annual conference in Vancouver from May 16 to 18, is attempting to play a role in encouraging more women into the cabs of cranes as is providing support information to women on where to receive training.