It's a feather in the cap of the Windsor-Essex Catholic District School Board that it not only has just received the Prime Minister's Award acknowledging success in apprenticeship skills training but is now in the eye of school boards across the province seeking to emulate its highly successful Construction Academy.
Begun in 2018, the academy is designed to solve several problems in an industry where there are severe skill shortages.
For one, it aims to open younger high school students to the possibilities of a well-earning and rewarding trade. And, for industry, it's providing a pipeline of apprentices with the training right out of high school that they might otherwise have to teach from scratch on the job.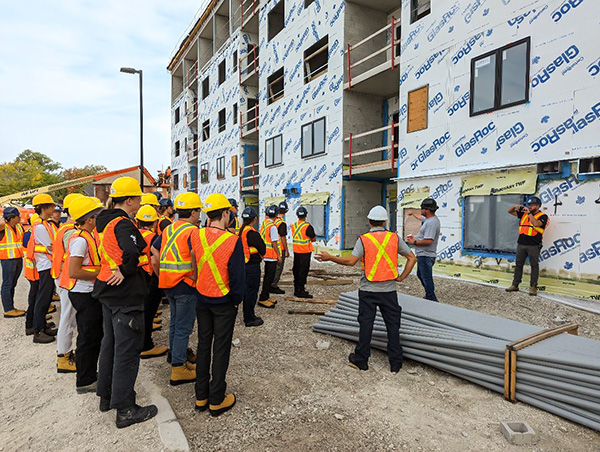 The board, under tech and co-op head Cory McAiney, totally rejigged its approach to "shop" classes by coming up with a high school version of training normally found at college or jobsites.
So far, some 160 students have gone through the program and almost all have been offered jobs.
"We started from the ground up, quite literally," McAiney said.
They gutted the typical woodworking shop at one high school to "make it into a construction trades basic shop."
That means creating a permanent house with a foundation where students could train in plumbing, HVAC, siding.
On the mezzanine, an electrical lab. In one corner a welding area.
Meanwhile the board hired several Red Seal tradespeople to conduct the classes, McAiney being one, whose background is carpentry and a foreman for Eastern Construction.
"We saw the need, we had to modernize, we had to make our teaching more relevant," he said.
The program begins in Grade 10 where students are introduced to a variety of trades and decide which one they like best.
In Grades 11 and 12 they concentrate in that one apprenticeship, be it electrical, masonry or plumbing.
Every semester new students get to "build" a small four room house with doors, windows, siding, drywall, roofing, soffits.
"Everything," McAiney says. "So, they will try every construction trade."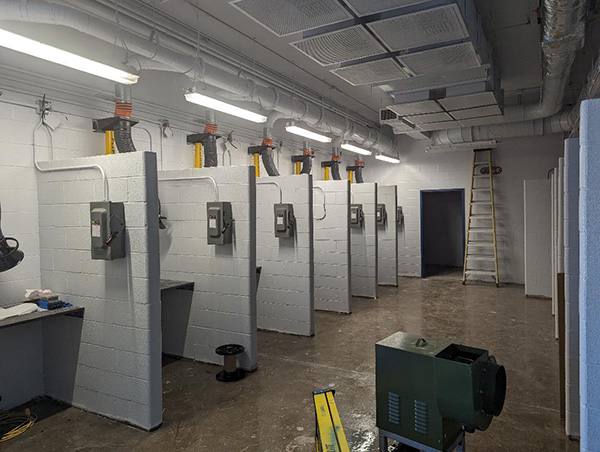 Returning in Grade 11, besides their other compulsory classes like math and English, they'll spend roughly half the day training, for example, under a Red Seal plumber, "exactly like a level one class you'd take at college."
Any student in the board, even other boards, can apply.
McAiney thinks that had the academy not been set up, only about 10 per cent of those graduating would have considered a construction trade.
Over two years students are getting 240 hours of training right in the classroom — theory, blueprint reading, health and safety — and then in the second semester in both Grades 11 and 12 an all-day onsite work co-op with an employer.
A school day is five hours, but a real-world workday is at least eight. The employer pays them extra.
"Many of our employers end up paying them all day," he said.
The classroom learning is unprecedented at the high school level in Ontario.
Employers have more than signed on. More than 50 in the Windsor area, from homebuilders to heavy construction and unions, have formed associations with the board.
"Typically, we have more companies than students. Usually we can't fill all the spots," McAiney said.
More than a dozen other school boards have come to Windsor to explore the model. And this semester the first of these, the Ottawa Catholic School Board, has started with a brick and stone masonry school.
But in the short time of the academy's life "the proof is in the results," McAiney says.
"It works, it's meeting the needs of employers, our students and it's really setting up an open lane right into that apprenticeship."